Two weeks have passed since the 29th Monaco Yacht Show ended and the organisers have completed their analysis of the show statistics.«Part of the data was available at», and now it can be supplemented with some new figures.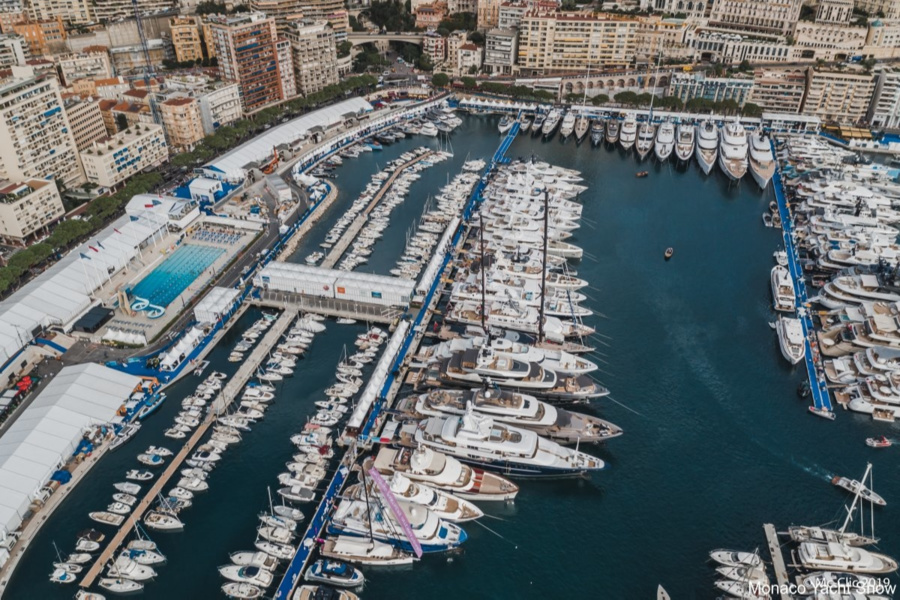 There were 600 companies exhibiting at the show. Manufacturers of tenders and water toys showed 55 models. For over 50% of them the exhibition became the world premiere.
The total value of all the boats that arrived at the port of Hercule this year reached €4 billion. This is an absolute record for the MYS.
By comparison, in 2018 the amount was €3 billion.
The number of visitors to the show increased by 1,165 during the year. A total of 3,165 visitors came to the Monaco Yacht Show this season. The number of VIP guests increased by 60 people from 150 to 211. The fourth yacht summit was attended by 40 people.
The majority of potential clients interested in buying or chartering superyachts came to Monaco from the USA, Russia, England, China and India.
MYS was a clear confirmation of the validity of the results of a studyconductedlast year by the International University of Monaco and the Italian shipyard Rossinavi: the larger and more expensive boats are of interest to younger owners - the millennial generation .

The 2020 edition will be held from September 23rd to 26th. For MYS it will be the 30th anniversary year.