In the final miles of the first leg of the Clipper Round the World regatta, nature presented the race participants with a difficult challenge. About 48 hours before the finish line, on the approach to Uruguay,the teams had to deal with a pumpero, a notorious cold gale that suddenly appears in eastern Argentina, Uruguay and Paraguay due to intrusions of Antarctic air.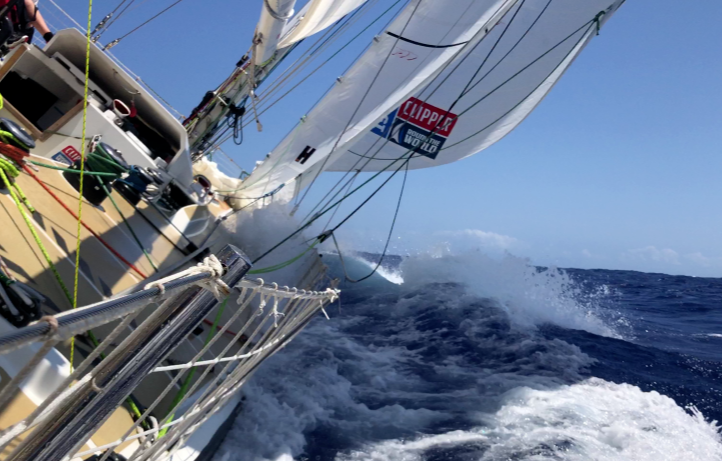 The so-called «thunderstorm collar» (a cigarette-like giant cloud) loomed ominously on the horizon. Crews began to prepare for the storm in a hurry.
Alas, the Punta del Este crew didn't have time to do all they needed to before the winds became excessively strong. The Code 2 spinnaker could not withstand the gusts of 80 knots. When the sail was lowered, it was torn to pieces.

Fortunately, in contrast to the ship's gear, no one was harmed during the storm. The crews arrived safely at Punta del Este. On October 23, the second leg of the regatta will begin for them, a 4,200 nautical mile crossing to Cape Town, South Africa , across the South Atlantic. The stage is expected to finish on 7-11 November.