Equipped with DSS foils, the 43.3m Baltic 142 Custom Canova left the Baltic Yachts base inFinland on October 20 to be delivered to her owner.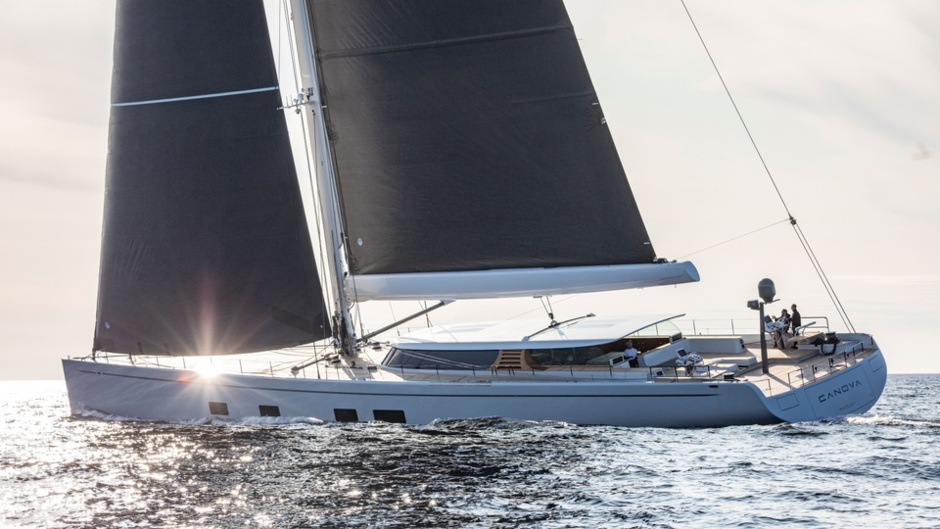 Designed by the yard in collaboration with GordonKay of Infiniti Performance Yachts, «Cup of America engineers» of BAR Technologies and Farr Yacht Design,she was launched on May13th and has been undergoing sea trials ever since.

Thanks to her long gliding foil, the yacht is capable of reducing roll angle at increasing speeds.
«No other system is capable of this»," insists Baltic Yachts.


In operating position, the foil extends downwind by 6.5 metres. On tests it was tested against the wind of 20-25 knots.