By unanimous decision, the 43m Majesty 140 has been named «Best in Show» at the International Boat Show in Fort Lauderdale.
MajestyYachts, one of the Gulf Craft Group brands from the UAE, participated in FLIBS for the first time this year.
«We are thrilled that out of the 1,500 yachts and boats on display here, our Majesty 140 was named 'Best in Show'. This came during the brand's first USlaunch»," said President and CEO of Majesty Yachts, Mohamed Al-Shaali .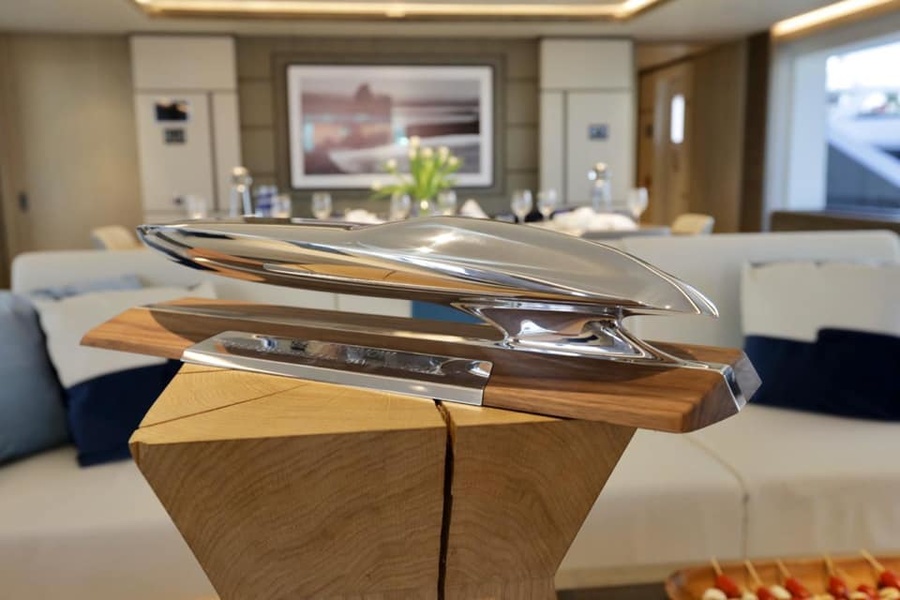 «"Endowed with luxurious amenities and exceptional finishing, the custom Majesty 140 is unlike anything else on the market»," explains the success of Majesty Yachts USA Managing Partner Greg Terraglio.
A winner from the first and only superyacht builder in the Emirates, she really can't leave anyone untouched. She boasts generous deck space, foldable balconies, generous glazing, large garages for tenders and various water toys and while the exterior of the yacht has been developed by Gulf Craft's in-house design team Cristiano Gatto Design has been commissioned to create the interior.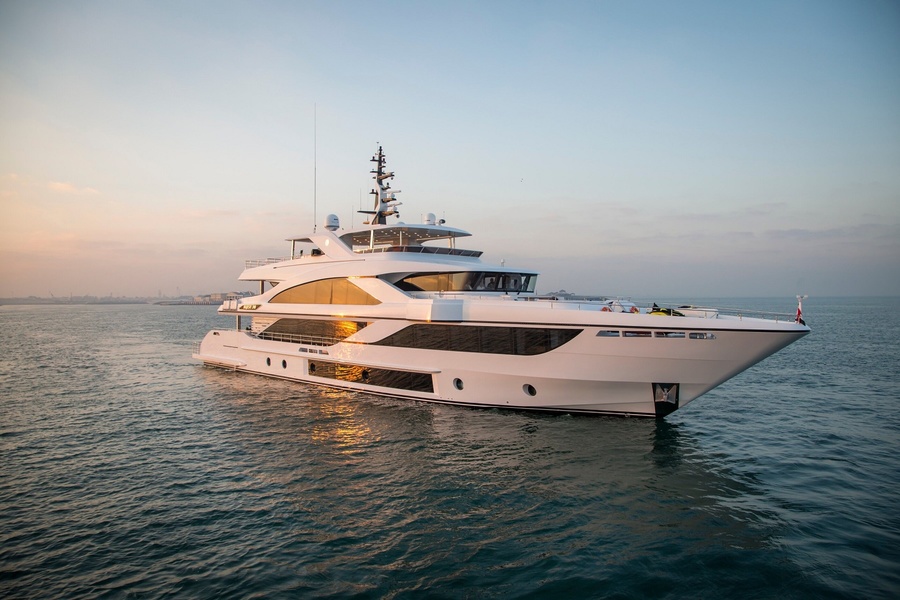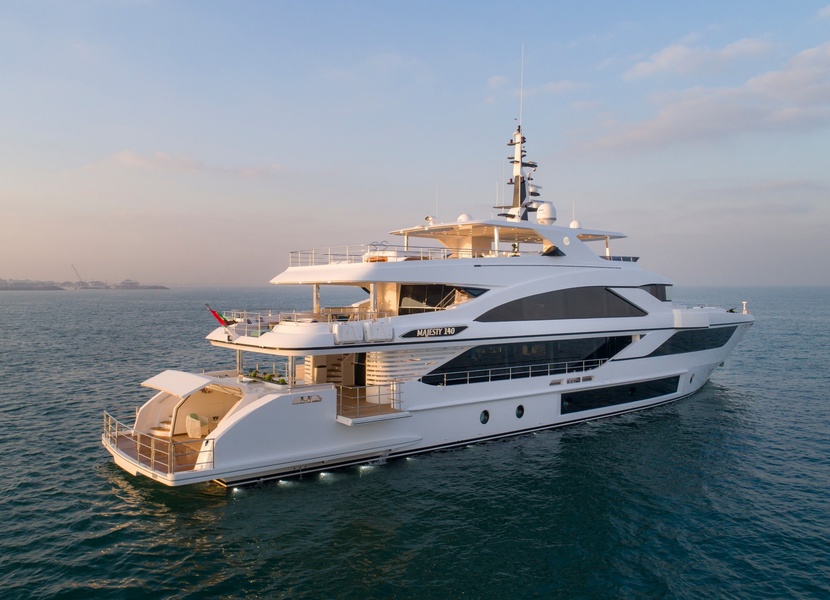 The Majesty 140 is ISO certified by Bureau Veritas and MCA LY3 compliant. Powered by twin MTU 16V 2,600hp engines, she has a cruising speed of 16 knots and a maximum speed of 20 knots. She has a range of 4,750 nautical miles at 10 knots.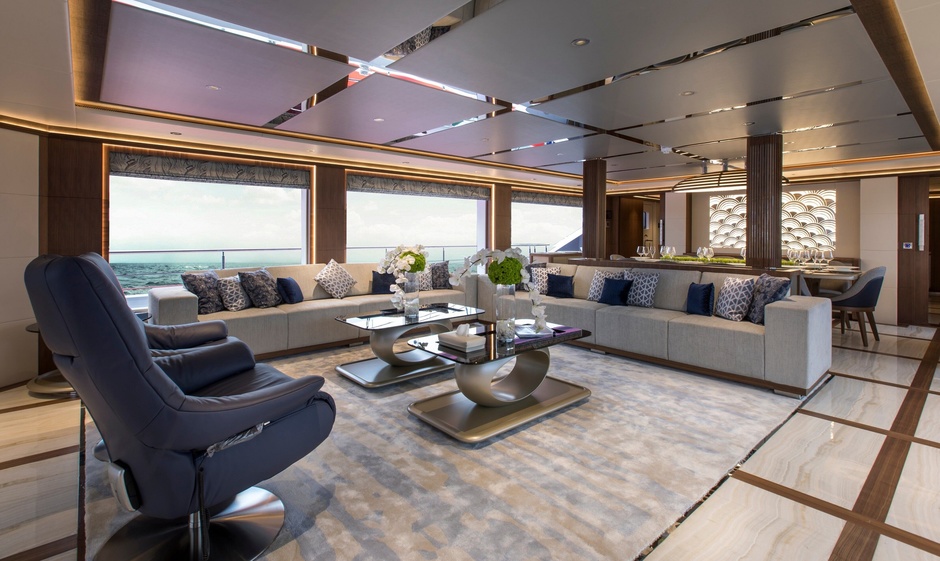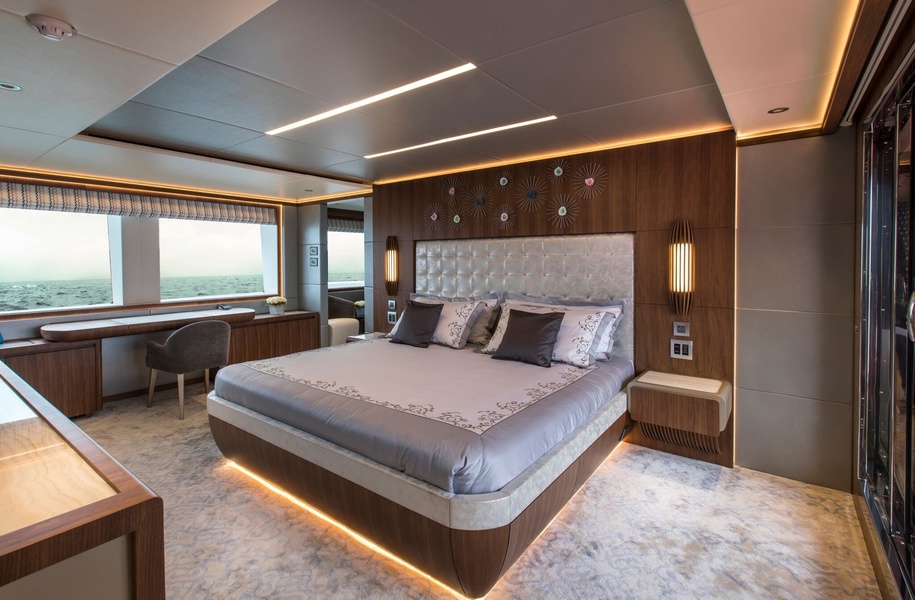 The new models earn the right to be named«Best of Show». An independent panel of judges, not directly related to the yachting industry, evaluates the architecture, design, technology and technical performance of the contenders. This year the jury included American IndyCar champion RyanHunter-Reay, designer and Creative Workshop CEO Jason Wenig and Francoise Bezzola, Marketing Director of Ulysse Nardin.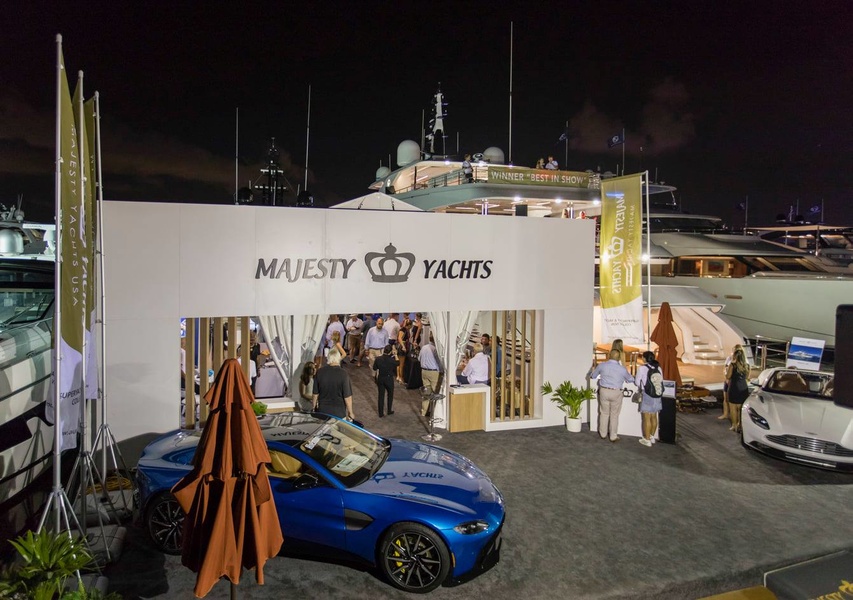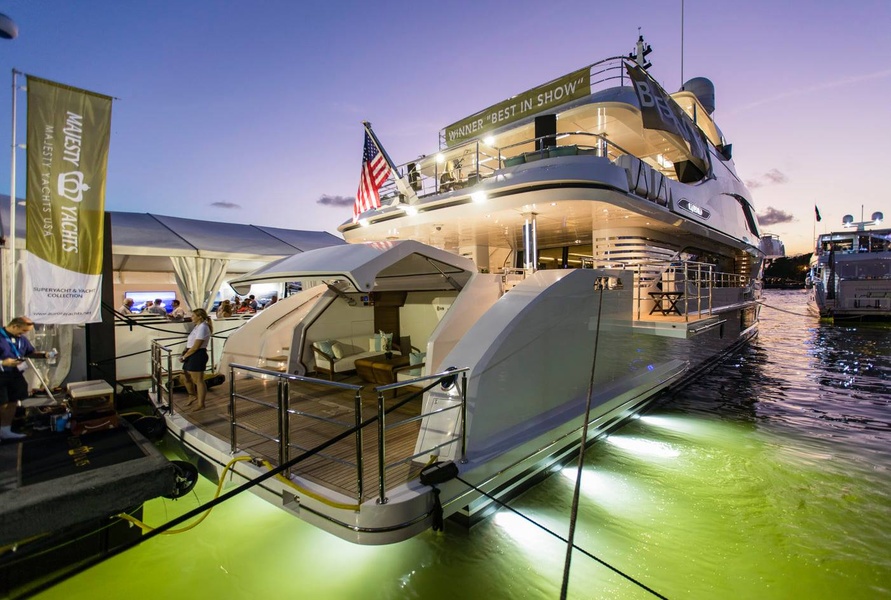 This is not the first award to be bestowed upon the Majesty 140.
This year she won in one of the categories of the prestigious World Yachts Trophies awards - «Best Interior Design» for yachts from 30 to 50 metres. The results were announced at the Cannes Yachting Festival.
Along with«one hundred and fortieth» the Majesty 100 was brought to Fort Lauderdale and sold for $9.9 million.

Gulf Craft in general and Majesty Yachts in particular have high hopes with the North American market for good reason.According to Al-Shaali, the yard's CEO, efficiency of the production facility and diversification culture make the Majesty 140 20% more profitable than its competitors - without sacrificing quality, customisation options to suit specific owner requirements, or delivery times.