The Italian superyacht builder Rossinavi seems to be deeply in love with the world of cars, otherwise you can not explain its second project in a month dedicated to machines. After the 50 metre Alfa, inspired by Alfa Romeo models, it is the turn of the Super Sport 65 concept. It was presented at the International Boat Show in Fort Lauderdale.
The 65,5-meter boat owes its bold shape to car body-builder Pininfarina.
«And not only outside the Super Sport 65 is a child of the world famous automotive fashion house». Interiors were also designed by Pininfarina.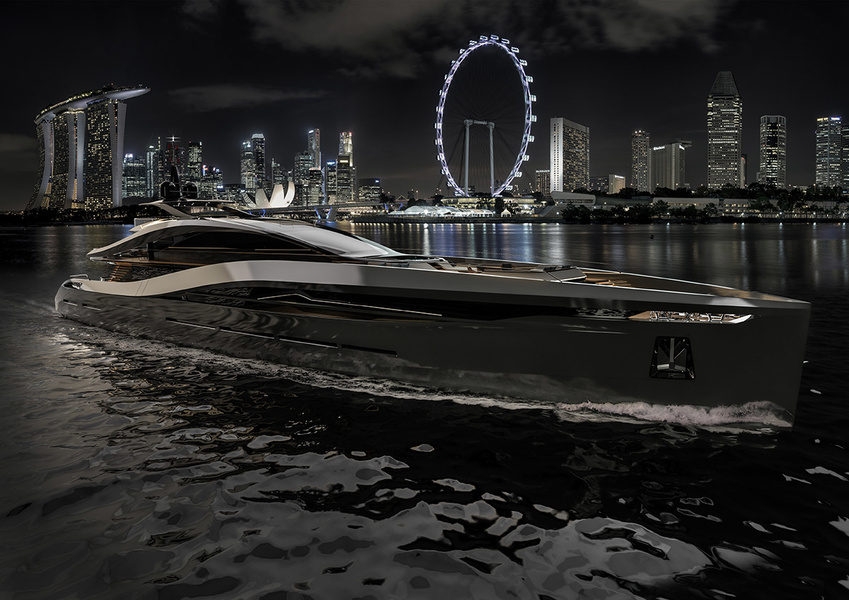 Designers came up with several ways of interestingly playing with the theme of the car. If you look closely, the superstructure resembles the silhouette of sports car«Gran Turismo»- maybe even«Pininfarina's» Maserati Gran Turismo.
They've also styled all the on-board stairs to look like the air intakes on the hood and fenders of some fast coupe.And the whimsical winding main staircase, the steps of which seem to hang in the air and lead to the main saloon, also visually merges with the darkened windows from floor to ceiling.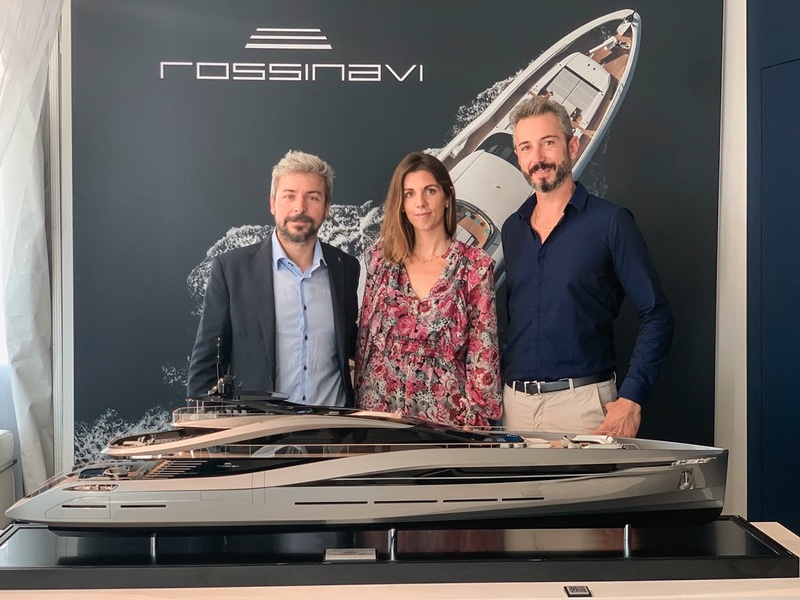 «Pininfarina and Rossinavi speak the same language and share the same values, they have a common passion. We have taken inspiration from the sports cars we have created and applied it to the design of the superyacht. The result is a synthesis of elegance and sportiness in a pure form»," says Paolo Pininfarina, continuator of the famous family name and chairman of the Pininfarina board.
With a gross tonnage of 960 BRT, the yacht can accommodate up to 12 guests in six cabins, including a master suite in the bow. Seven more crew cabins will be available on the lower deck. All decks except the lower deck have a Jacuzzi bath.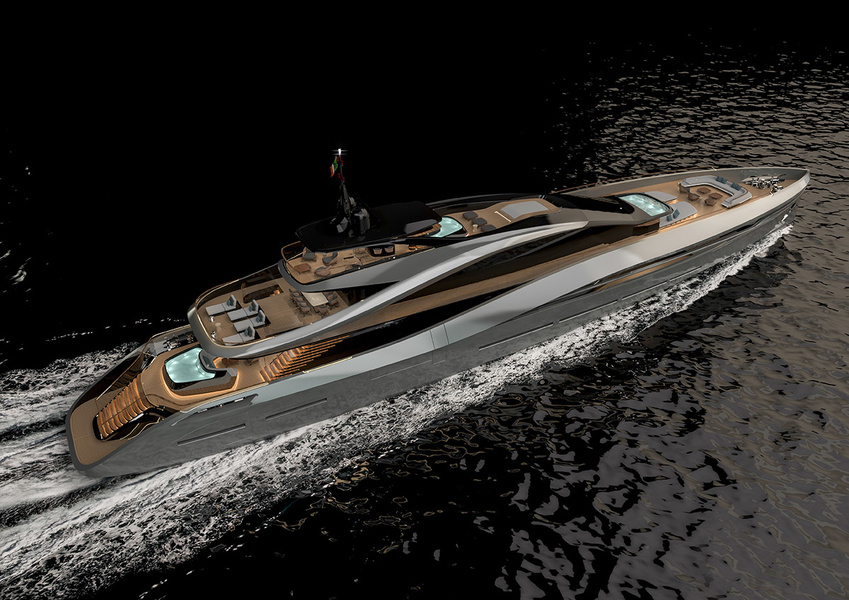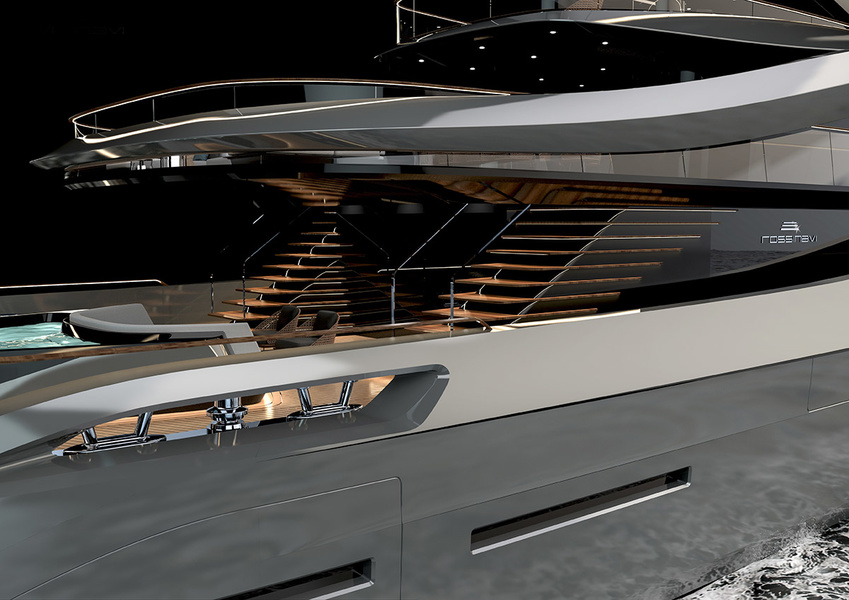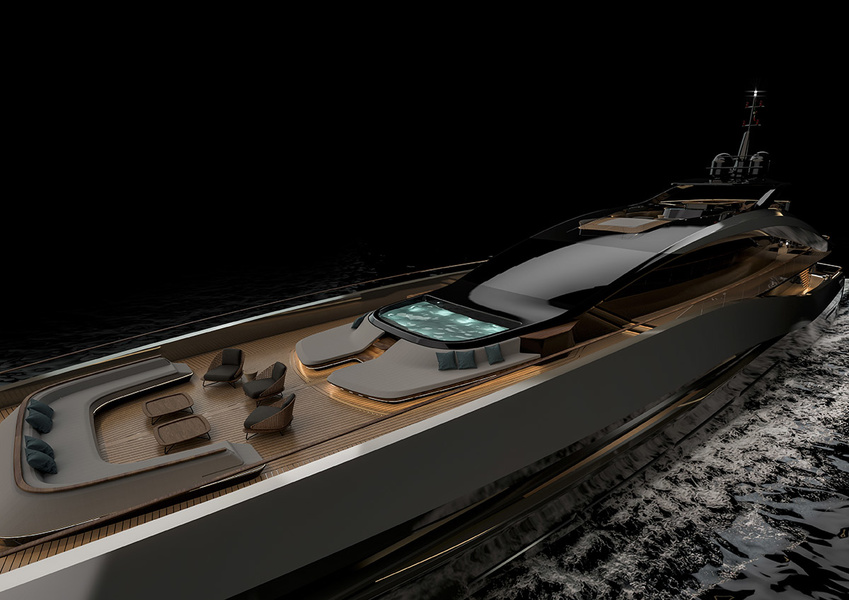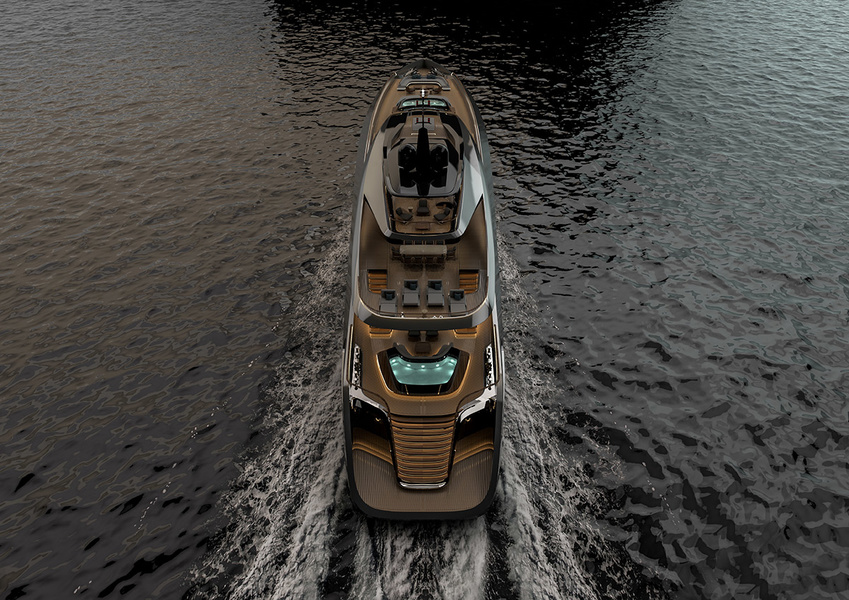 The all-aluminium Super Sport 65 is powered by four efficient and potent MTU 16V 2000 M96L engines and has a top speed of 30 knots. She has a cruising range of approximately 4,000 nautical miles at 12 knots.
Of particular note is the boat's draught of 2.20m, which is small for a boat of this size.
This is not the first collaboration between Rossinavi and Pininfarina.
In 2017 they unveiled the 70-metre Aurea, which in a sense could even be called the ancestor of both the Super Sport 65 and Super Sport 50, a smaller version of«sixty-fifth».