The Fort Lauderdale show had barely wrapped up when authorities seized one of its exhibitors, a 22.5-meter Sunseeker valued at more than $4 million, on November 3.
In such a drastic way, the boat was shielded from accidental transfer «to the wrong» person.
There are four parties involved in the lawsuit related to her at once.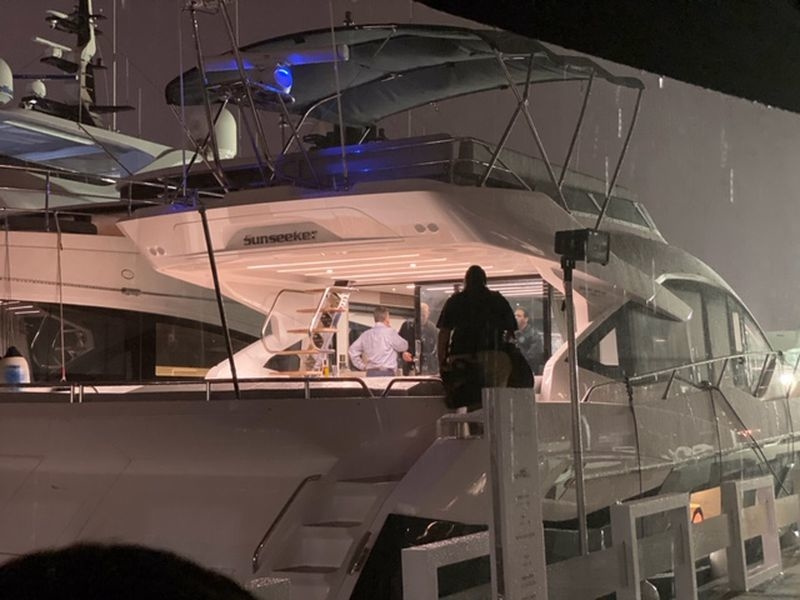 The boat was moved from the exhibition area to a secret location, where it will be kept until the court makes a decision. National Maritime Services will act as custodian.«Journalists were refused a request to photograph the boat in its hiding place».
According to National Maritime Services owner Alan Swimmer, about 100 boats are arrested worldwide each year. In Fort Lauderdale, considered the yachting capital of the world, this happens 5 to 10 times a year. It happens most often when a boat becomes the subject of a commercial dispute.
So far, the failed buyer of the Sunseeker arrested in Fort Lauderdale is Kevin Turner. In May, he filed a lawsuit against the British shipyard Sunseeker International itself, its US distributor Sunseeker USA, and Fort Lauderdale-based broker Rick Obey & Associates, one of the largest Sunseeker dealers in the US.
Turner accused the broker of refusing to attribute the $4 million that Turner transferred to him to build the boat. At the same time, Obey and Sunseeker are mired in another lawsuit: the manufacturer refusing to take responsibility for a catastrophic engine failure on Obey customers' boat on their first trip in May 2018.
As a result, payments that Obey was transferring to Sunseeker for projects under construction or sales on spec first slowed and then stopped altogether before Turner's boat was even delivered to the owner. According to Sunseeker USA spokesperson Stacy Schwartz, Obey allegedly just couldn't make the payment for Turner's boat construction.
«To prevent future damages», the contract between Sunseeker USA and Obey was terminated in March of this year. In June, the broker received a court order to stop positioning itself as a partner of Sunseeker USA.
According to Turner, it took him about 10 days of hard work to find out «his» boat had shipped to the U.S. from England.
Checking against the identification numbers on the carrier's trip sheet revealed that it was indeed the same Sunseeker. Obey admits Turner was an innocent hostage to the situation and is trying to help him get his boat.
«He's a friend of mine, but unfortunately has to sue me because I'm the one who sold him the boat. He's a great guy. He doesn't deserve all this»," commented Rick Obey .