Dutch DutchCraft, «a subsidiary of» Zeelander Yachts, has declassified the eight-meter DutchCraft 25, not a simple tender, but a carbon fiber and electric-powered one. She is scheduled to premiere at the Boot Düsseldorf in January 2020.
The modular construction makes the DutchCraft 25 a true all-rounder - it could be used as a diving boat, a sportfishing boat or a family cruiser.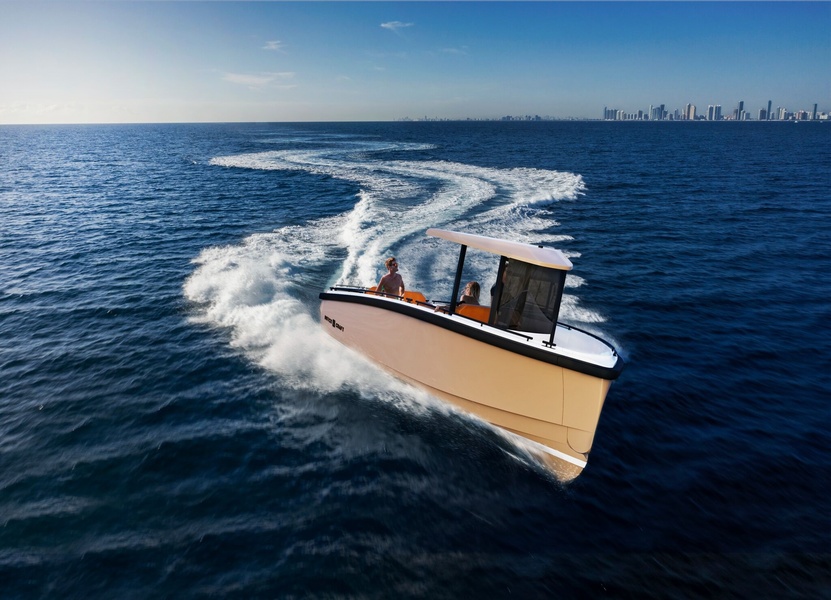 In keeping with DutchCraft's basic principle of providing a practical and versatile boat with a striking design, the DC25 is a lot like the 17m DC56. The latter was very warmly received at the Cannes Yacht Festival last year and was even nominated for the European Power Boat of the Year 2020 award.
«There is nothing else like it in this size segment. We are expecting big things from the DC25 after her debut next year»," admits Floris Koopmans, Marketing Manager at Zeelander Yachts.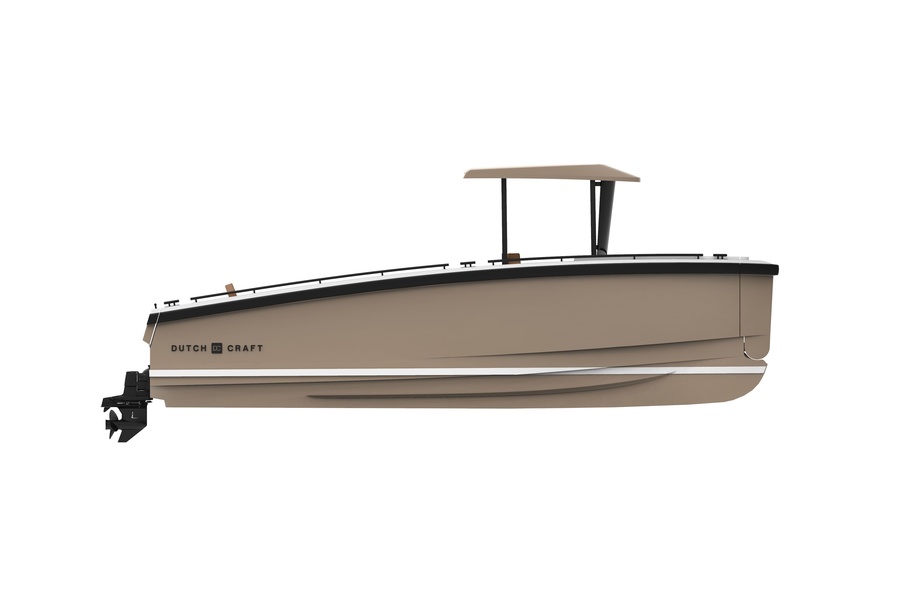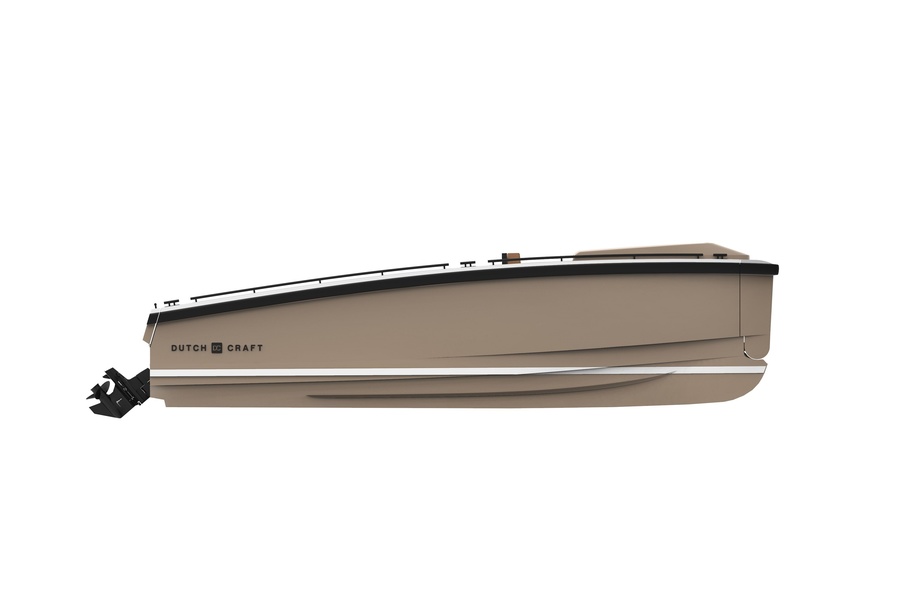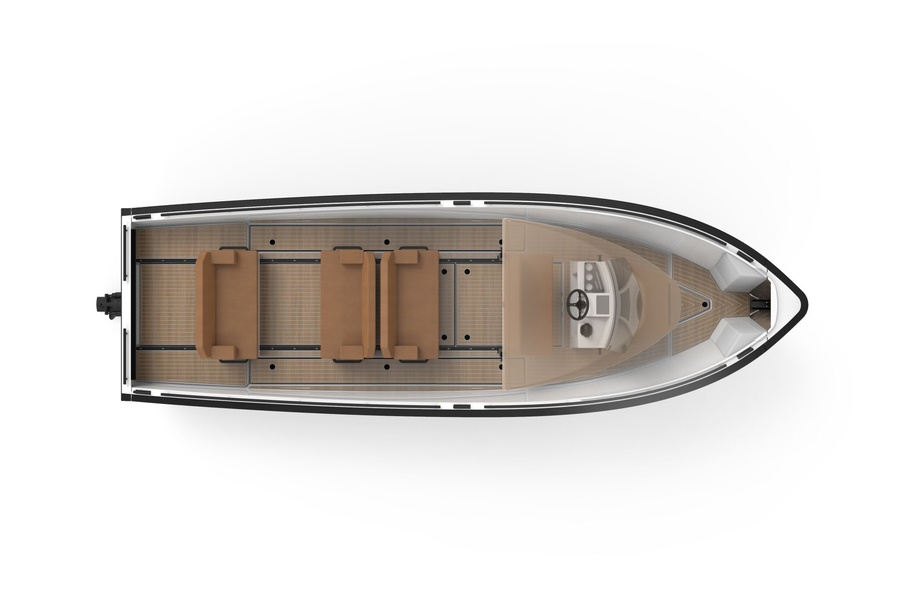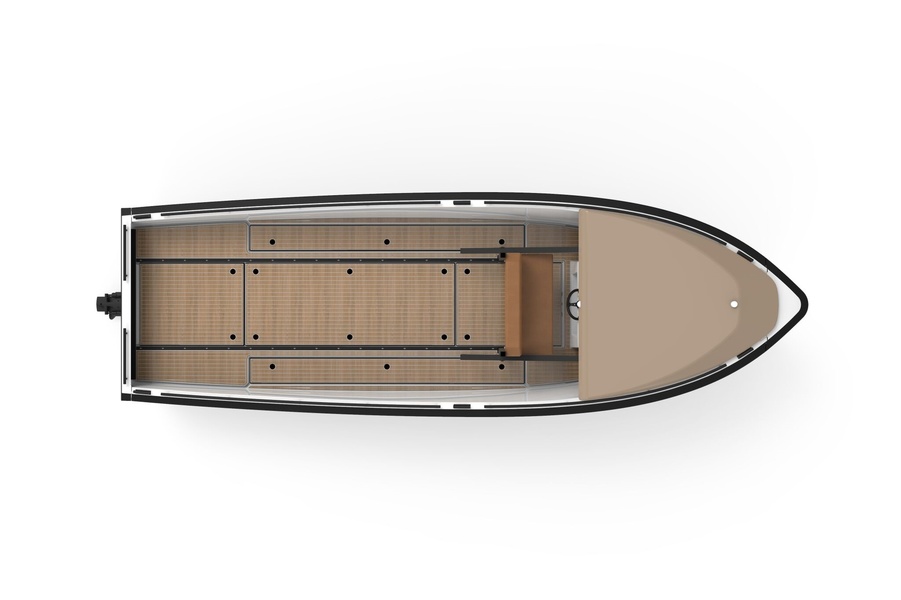 The transformational possibilities are enormous. The padded benches with backrests for a company of 12 persons can be easily taken away to create a flat space for a couple of jet skis.The hardtop above the center console can be folded down to make it easier to store the tender in the garage, including on the superyacht (with the top folded down, the height is 1.97 m).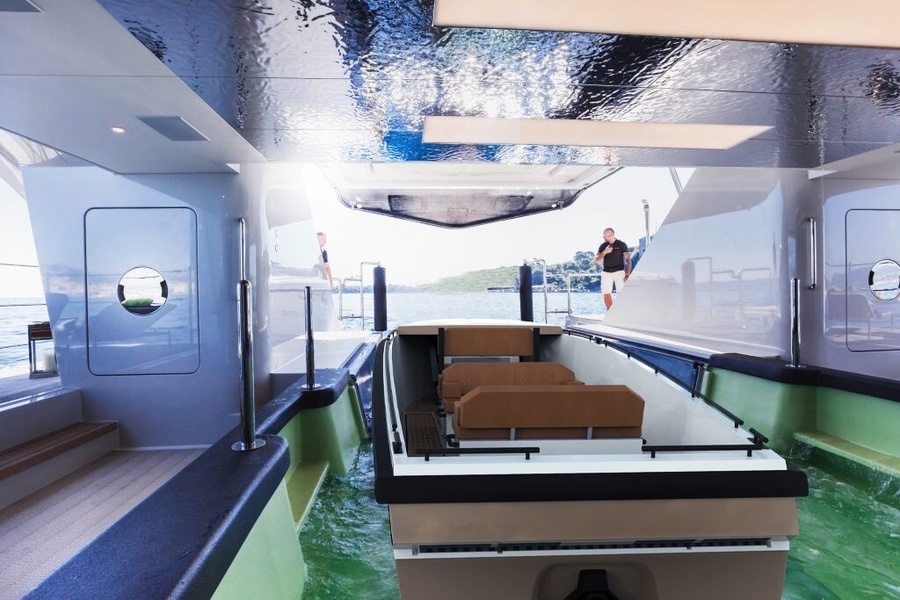 The DC25 designers paid a lot of attention to land-landing, because with a shallow draft of 0.82m the boat will often go ashore at paradise islands.For this purpose, there is a door in the bow which, when lowered, acts as a gangway. The aft bulwark folds down to make a comfortable bathing platform.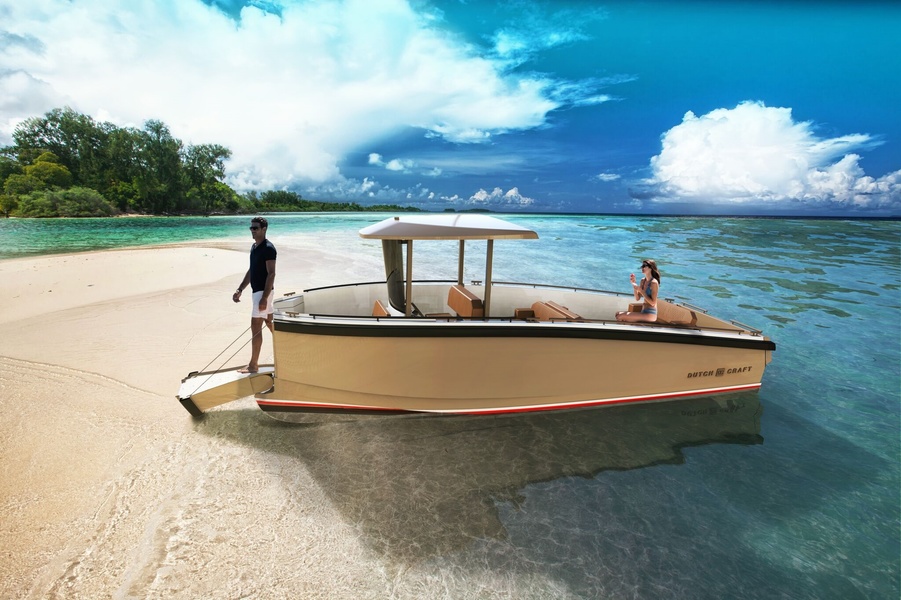 «WOULDN'T BE THE DOC25» or without the compact, low-mount electric drive train. It doesn't eat up any usable space at all.
At DutchCraft they believe that electrification is the future of the industry, and the conventional wisdom about buying one thing and inevitably losing something else doesn't work at all with respect to this tender. The total absence of vibrations, almost no noise, the concern for environmental preservation - it's all DC25. At the same time the tender has sufficient power and quite good power reserve. With a respectable speed of 32 knots you can travel for approximately 75 minutes, with a maximum speed of 6 knots for up to six hours.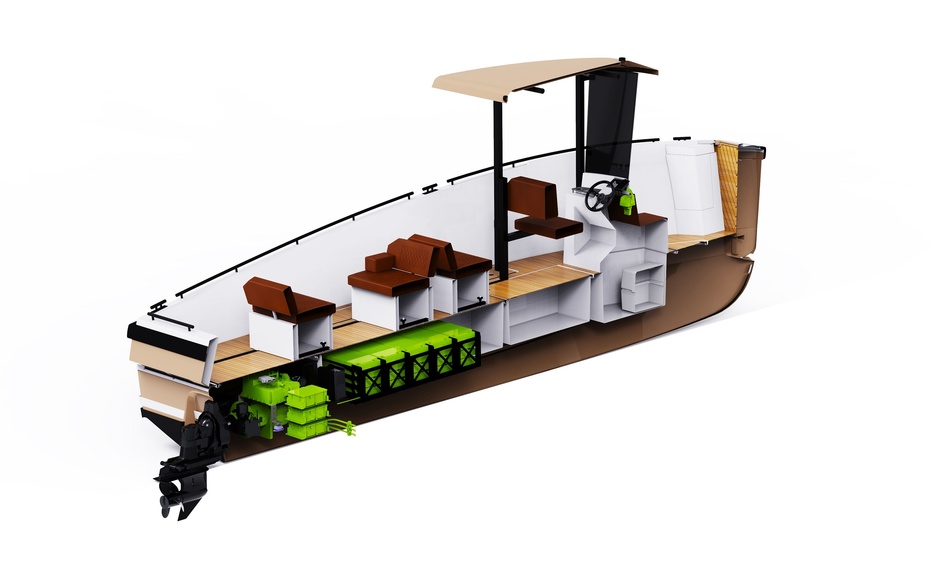 The DutchCraft in-house developed hull is also very effective in the water. «deep V»- cutting through the waves like a butter knife.
A limousine version, which is more comfortable and less vulnerable to vagaries of the weather, is currently under development.

The base price of the DC25 is €275,000.