Finnish shipyard Axopar has prepared a special premiere for the 2020 Boot Düsseldorf, which will be held from 18 to 26 January. The company will present to the world an updated Axopar 37, which four years ago revolutionised the market for sports weekenders and dayboats.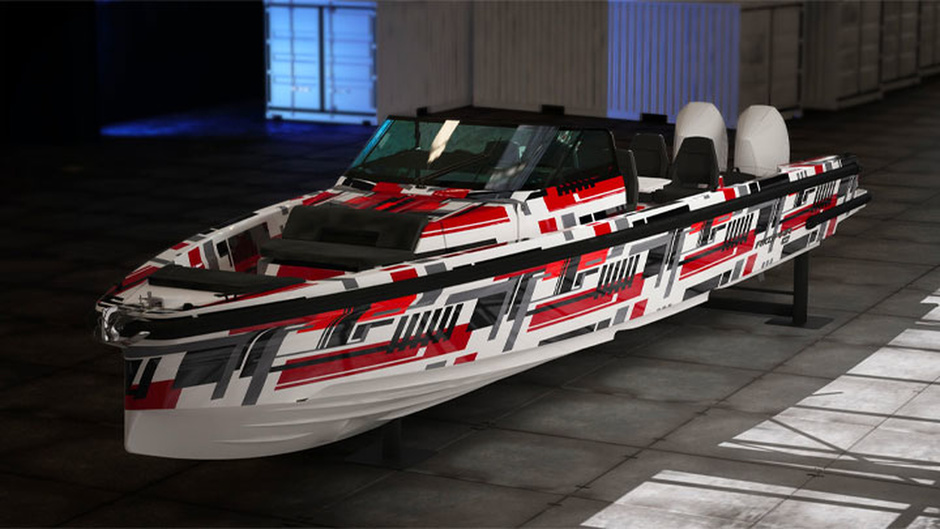 The changes were based on the wishes of the owners of the original Axopar 37, which the shipyard has been collecting since the introduction of the model.
So the updated boat more than deserves the title of a product that is designed with customers in mind.

The helm area has become more ergonomic, comfortable for the helmsman. Thanks to the elevated floor he has a better view. Steering the Axopar 37 standing up is no longer necessary, but still possible if desired.
«We want the boat to be as easy to handle as a car»," explains Axopar.
To this end a unique Axopar helm information system was developed, consisting of a flat screen dashboard with all the information needed for the captain and built-in interactive functions. Axopar claims that nothing like this can be seen on board any other boat.


When refining the Axopar 37, the designers were inspired by the automotive industry not only on the bridge but also below deck.
«They enlarged the forward cabin and equipped it with gull wing type doors», like in the iconic Mercedes Benz 300SL.
Finally, thanks to the new multi-purpose storage compartments, even more fishing gear, water sports and beach activities can be carried aboard the Axopar 37. On both the Open and Sun-Top models, they will be combined with the sandbox. The Sun-Top and Cabin versions will also feature roof rails for securing loads for transport.