Massimo Perotti, Chairman and CEO of Sanlorenzo, has been named «Entrepreneur of the Year» by the 23rd Ernst & Young independent jury.
The honorary prize is awarded annually not just to those who excel in business and climb the ladder of success, but also to those who innovate, have a strategic vision and make a significant contribution to the growth of the Italian economy.

Of all the nominees, Mr. Perotti was recognized as the best for his role in establishing Sanlorenzo as an internationally recognized brand.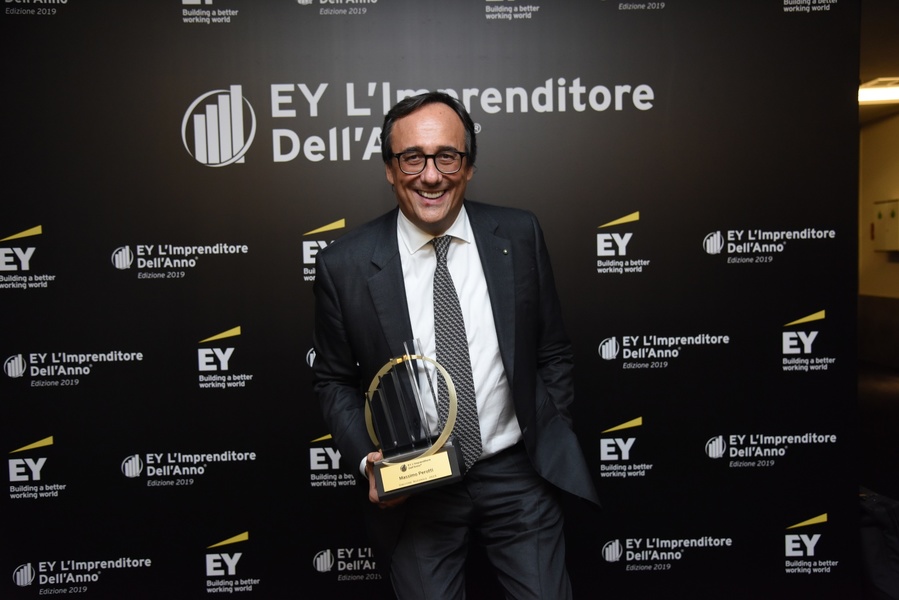 «I am honored to be honored with this award, which, above all, is a reward for the work, commitment and dedication of all the company's employees over the years. Any success isalwaysa consequence of teamwork, and the fact that we have been able to reach the pinnacle as a manufacturer of yachts and superyachts in the last 15 years is first and foremost thanks to all those who work at Sanlorenzo. Thus, one of the main areas of our investment has been, and still is, human resources. Even in times of crisis we have managed to avoid staff redundancies altogether»," said Massimo Perotti in his welcome speech.
Perotti has been managing Sanlorenzo since 2005. In the intervening years, he has succeeded in making the yard one of the industry leaders, while maintaining Sanlorenzo's status as a 100% custom-built boat builder.