The process of generating electronic navigational charts of all inland waterways in Russia, launched in 2002 as part of the federal target program for the development of the «Glonass system», will be completed in 2020.
As of today 92% of the country's waterways have been processed.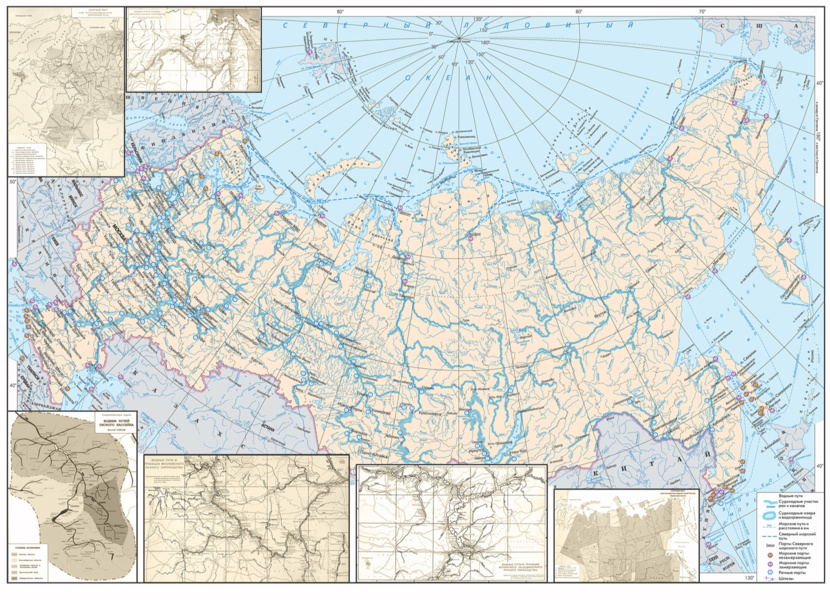 Such data were presented on November 29 during the All-Russian round table by the All-Russian Fleet Support Movement Deputy Head of the Department of icebreaking support, hydrography and communications of the Shipping Safety Department of the Federal Marine and River Transport Agency Maksim Danilkin.

According to him, 822,2 km of waterways still remain uncovered by the system. It is also planned to update data on another 9029 km of ways.
Perhaps in the future all Basin Administrations will switch to a single code of the producer of state electronic navigation charts, taking into account the changes associated with the prospect of introducing the technology of production, distribution and storage of these charts in accordance with the proposed universal international model S-100.
So far, the Russian national classification standard for the creation of navigation charts of inland waterways (GOST R 58550 - 2019) has been put into effect for the first time since the end of September 2019 . According to the commentary in the document, the developed classification should help to streamline the names of electronic maps of inland waterways. In 2001, the Ministry of Transport of Russia has already created a guideline for the naming of electronic maps. However, in practice producers did not support this system as it contradicted the generally accepted tradition of section numbering, which is almost the same for paper and electronic maps.
Pilot projects for the implementation of a digital navigation topographic platform are already in progress on the Volga-Baltic and theMoscow Canal.
In November 2018, already without buoys, using electronic maps, a 70-meter caravan of the Moscow Canal technical fleet successfully navigated the Oka.

The process of digitalization of navigation charts in Russia in general also reflects global trends in this area. In particular, in November the National Oceanic and Atmospheric Administration of the USA (NOAA) announced that traditional paper maps (and analogous raster electronic navigation charts as well) will be completely discontinued by 2025. After that only electronic vector maps will be updated.