French yachtsman Francis Joyon and his crew have completed the shortest, but by no means the easiest leg«of the Asian tour»maxi-trimaran IDEC SPORT. In 2 days, 20 hours, 28 minutes and 51 seconds, the crew sailed 844 nautical miles from Ho Chi Minh City, Vietnam to Shenzhen,China. The crew completed the crossing around midnight UTC on December 16.
Henceforth, the result will be used in fixing the speed record on this route. Until now, the minimum time on it has never been measured.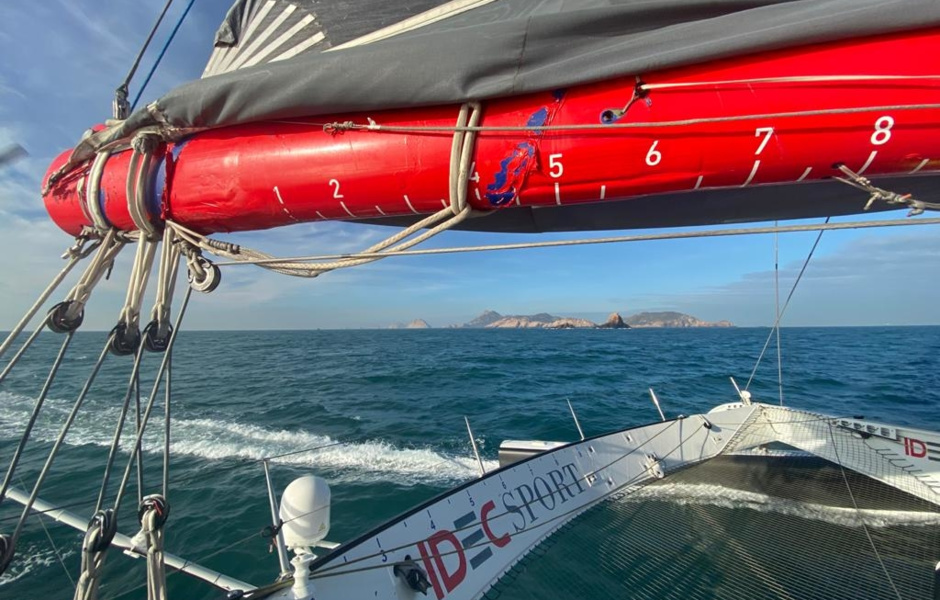 On the way to China IDEC SPORT traveled at an average speed of 12.3 knots. A large part of the trip was a challenge for the trimaran and its crew. The wind was blowing in 35 knots and the sea was churning from wave to wave.
«During those 36 hours, the boat was punished like never before»," said Joyon.
This was the third leg of Joyon's voyage fromFrance toChina andback,which began on October 19. From the start, each of the four legs had been planned to set a speed record, two of which (on the second and third legs) were to be recorded for the first time. And so far, everything is going exactly as the sailor intended.

Since October 19, Jouayon, first alone and then with his crew, spent about 36 days at sea and covered about 17,000 nautical miles, a time that matches the 2018 record set by Italian Giovanni Soldini on the HongKong-Londonroute. And it is this record that is the next target for IDEC SPORT.
However, the journey will not start again until mid-January. Before the big non-stop crossing the boat needs to be thoroughly tested. And the team wants to celebrate Christmas and New Year in France, with family and friends.