Another day of the Düsseldorf Fair has passed, and I continue to share with you my impressions. With me and my visitors.
We caught up with Patrick Shaughnessy, President of Farr Yacht Design yesterday. After discussing the new Vision 46 (I kept my promise - see pics) he confirmed with Alexander Knesevich of Bavaria Yachtbau that they have a ground-breaking new design focused on a simple, low-cost, low-finish boat for youngsters. Something like Varianta 44 by Dehler, but promises to be simpler, better and cheaper. Details, dear colleagues, tomorrow (more precisely, already today for it is past midnight in Dusseldorf).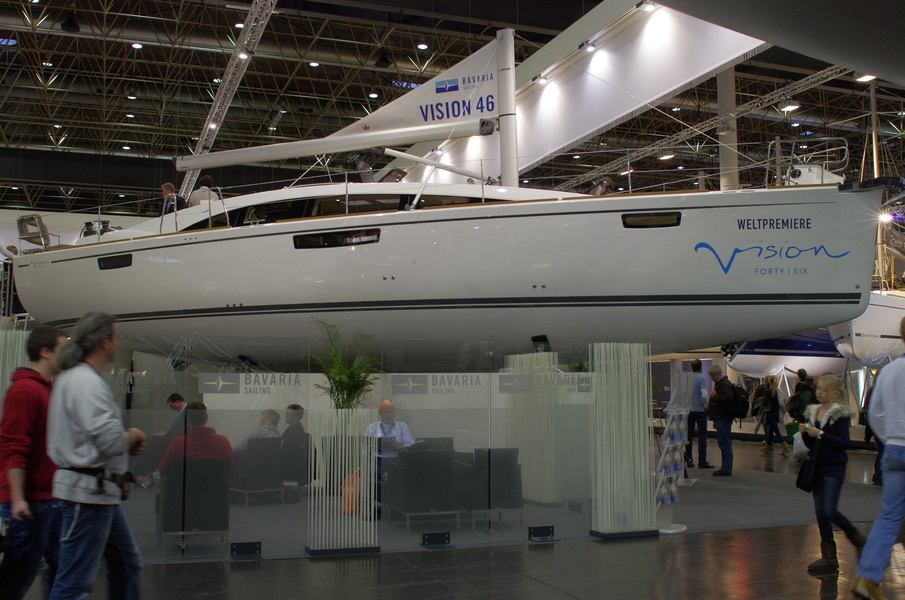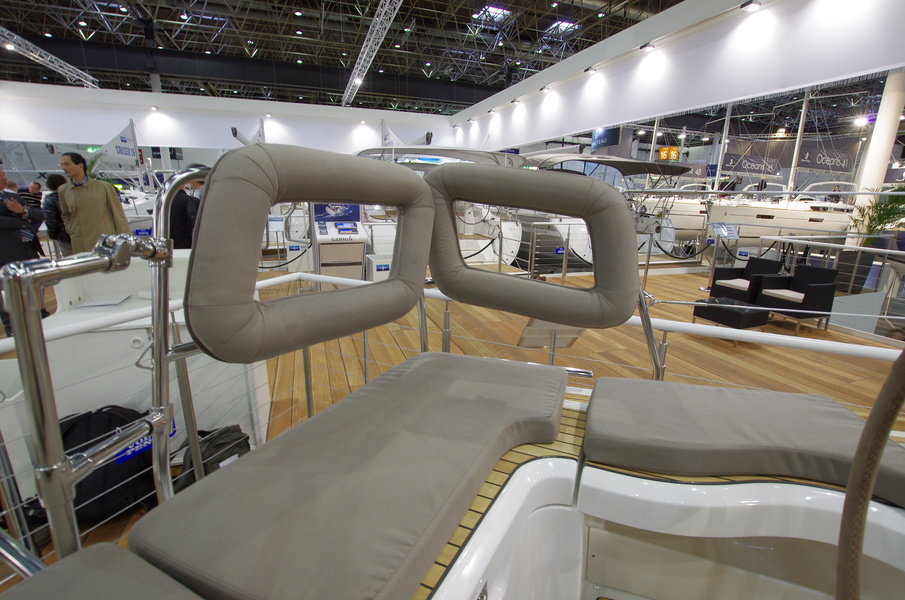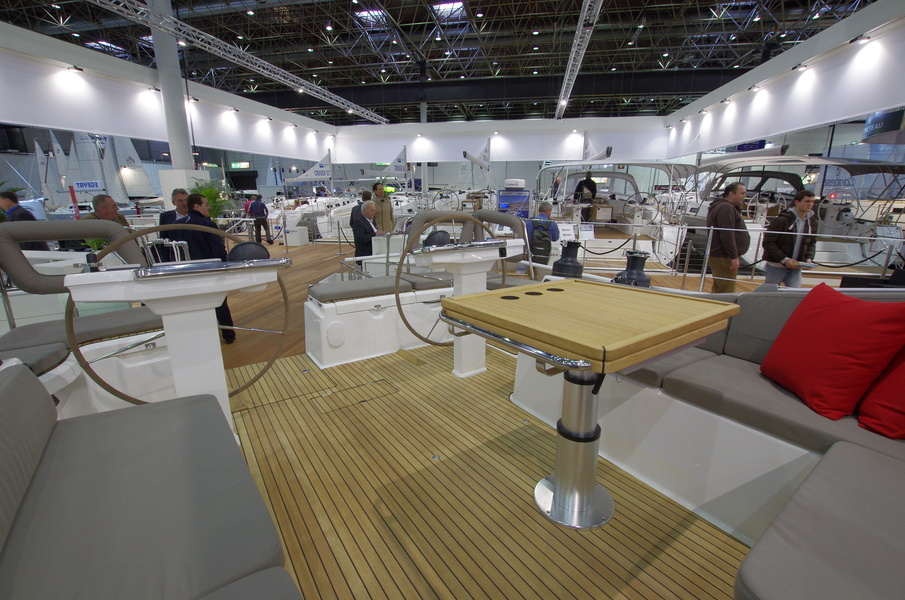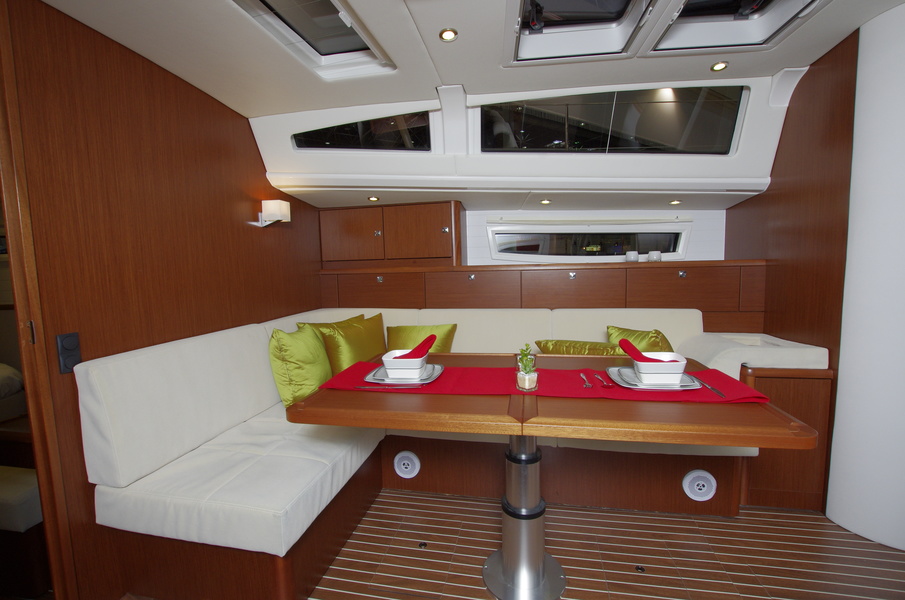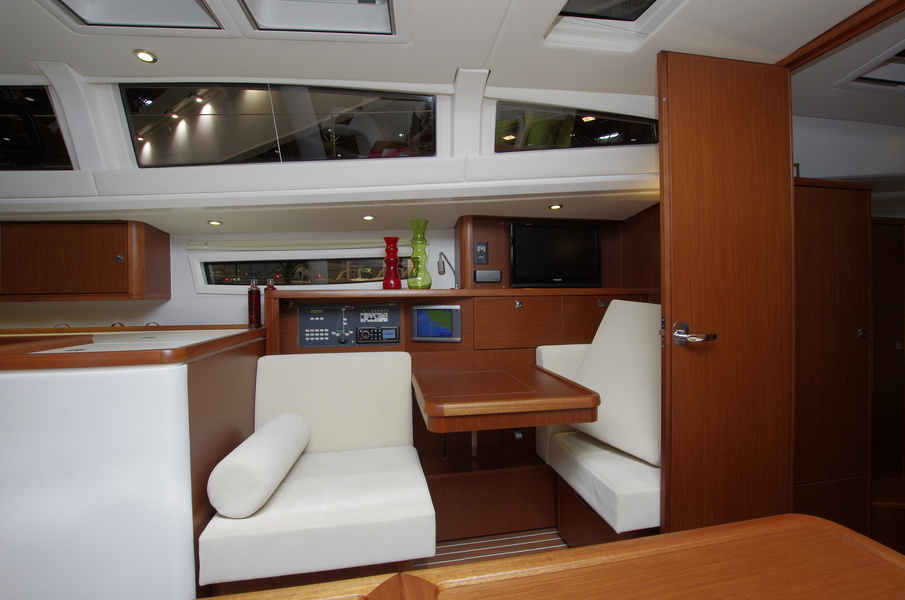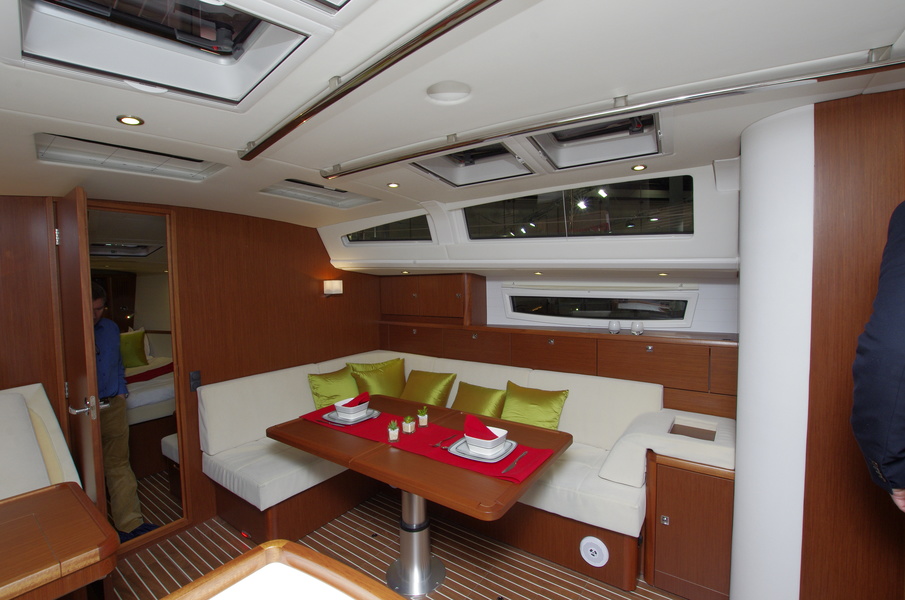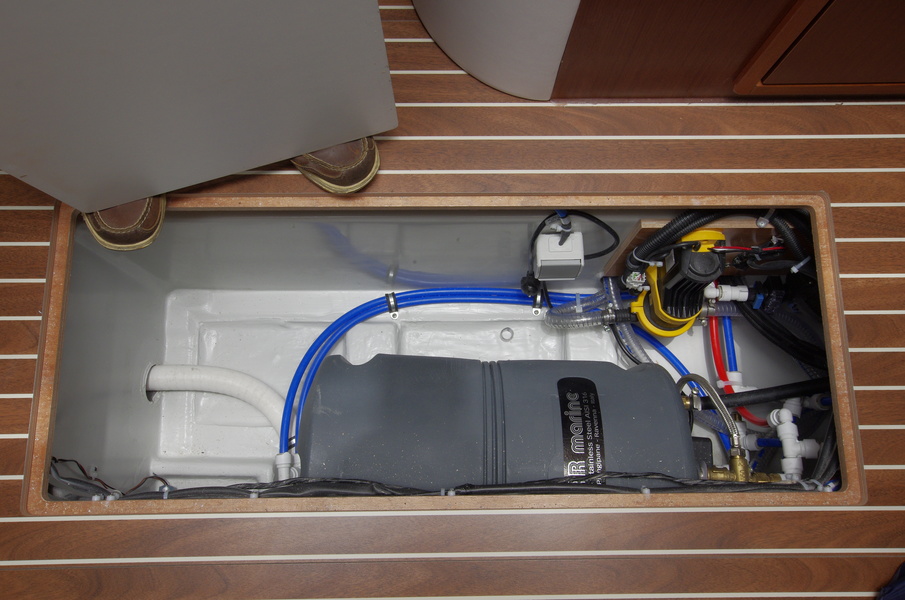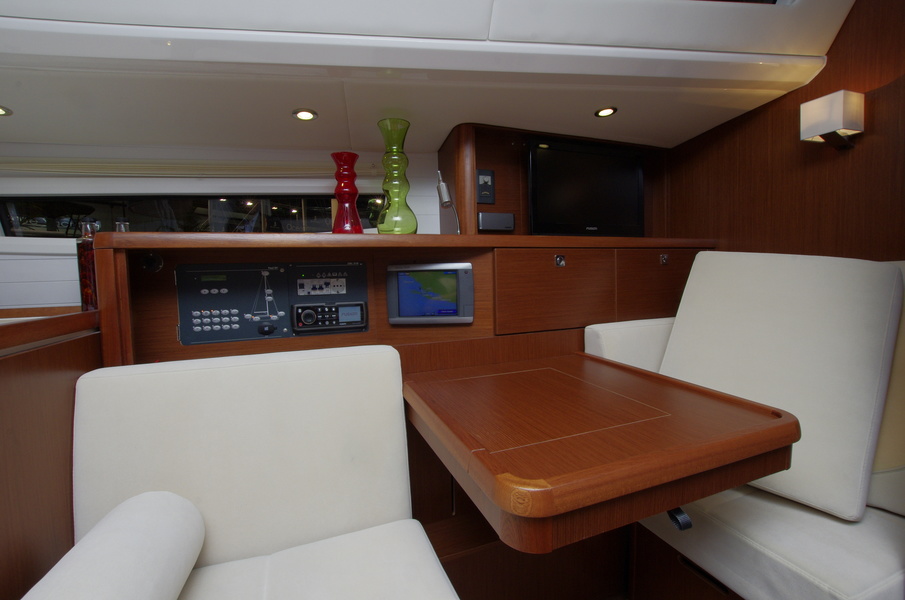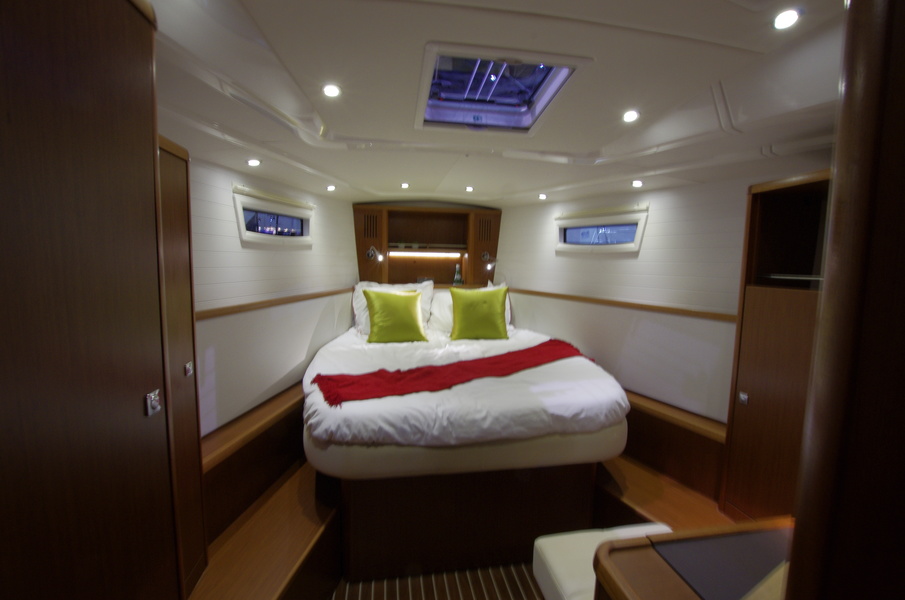 Well, we're finally «done with the Bavarian question» (at least for today) and moved on to more general topics. I give the floor to Pat:
- The situation (for us) today is as follows: the European market for yacht projects is practically dead. One more segment which is very important for our design bureau - ordering of Grand Prix racing yacht projects - is also dead. Australia and New Zealand are still holding their own, but in general we come out at the expense of the US market. The Chinese market is an unknown thing for us, but soon we are going to finish the VOR stage in China, I will go there to get acquainted with the local industry. The US market has been a challenge for us because of our policy of working a lot with our regular clients. They were ordering bigger and bigger boats, but they were getting old. The result - today we have no relatively young customers and no small boats. And while the 100+ boat market is still very strong in America, we need to improve that immediately. However, we have a lot of experience, I think we can do it. Well, I'm happy to answer your questions about the progress of the Volvo regatta... but after the finish...
With Patrick gone, I wandered around the pavilions looking for news, rumours and gossip. On the promotional side of the new Delphia 31 there was a very large concentration of people with Najad badges on the stand.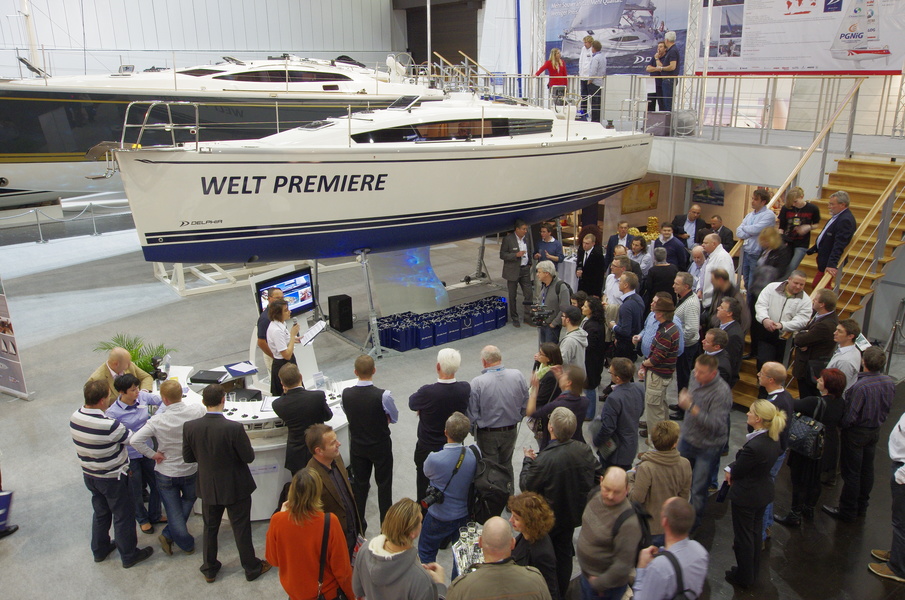 There are two suggestions today: either some anonymous investor (in principle, we have a hunch
who could it be
) is preparing an acquisition of both assets (Polish and Swedish) to consolidate production at one site, or bankrupt Najad is selling off its assets itself in search of a bailout, one of which is a very attractive brand
Maxi
. The impending sale of Maxi was immediately and almost without some pressure from me,
Jessica Martinsson
of Najad confirmed it to me, though she refused to say who exactly it would be sold to. However, it's not hard to put two and two together yourself.
In general, everything goes on the path I predicted long ago - the consolidation of brands and the elimination of small independent shipyards. This is exactly the same way, which the European motor industry passed 30 years ago.
At its end some automobile brands disappeared forever and others merged into large concerns. I have no doubt that the same is going to happen in yacht building - the way is evident and no other way is visible. However, I wrote yesterday (and much earlier) about adoption of automobile ideas by yacht-building (in the wide sense), so I will not repeat it.
Leaving the hospitable Delphi I visited the Contest stand. The mood there was very good (if not festive) - the Russian dealer was doing quite well. I have a suspicion that since the New Year he already signed two contracts, and for yachts of such class it is more than serious. He doesn't have to work until the next New Year (just kidding). The shipyard owner (still a family business), Fritz Conain, was keen to give me a short interview on the crisis and the future of the market.
- I think," said Fritz, "that the volume of boats manufactured and sold in Europe will fall. In general the market is saturated and demand is starting to decline. Consumers have new demands. I think that in the near future «mainstream yachts» will face serious problems to sell them to private persons (I am not talking about charter, that is another market, which is not related to my yard). People will be looking for niche products - boats of high quality, with good sailing characteristics, distinguished appearance and design of interiors. The last one, I think, will be especially important. Another important point for the consumer is the durability of the boat. A yacht is not a car. «Not only the yacht of ten-twelve years should not be» but it has to retain its high value on the secondary market. As the market itself becomes more saturated this issue will become more relevant - until recently the secondary market has consumed virtually everything, soon this will cease to be the case.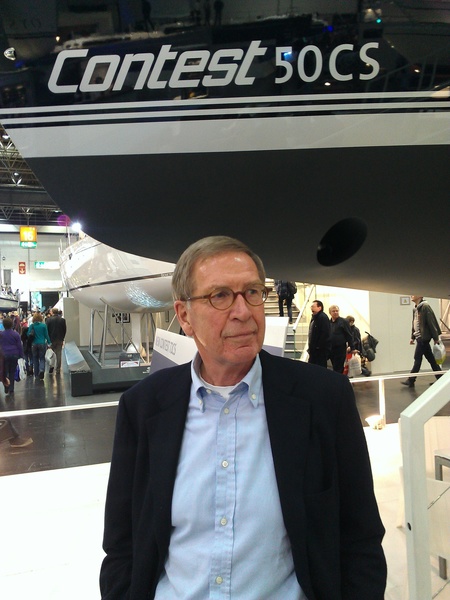 - I would put it a little
differently
," enters the conversation
Valery Pilchin
, Russian dealer of
Grand Soleil
yachts.
- Why do people buy a yacht for themselves and not take it on charter? Purely for pleasure.
«The pleasure of sailing a well-built and customized». It's rare to find one in a charter. Exactly the pleasure will be in the foreseeable future one of the main criteria of yacht choosing
...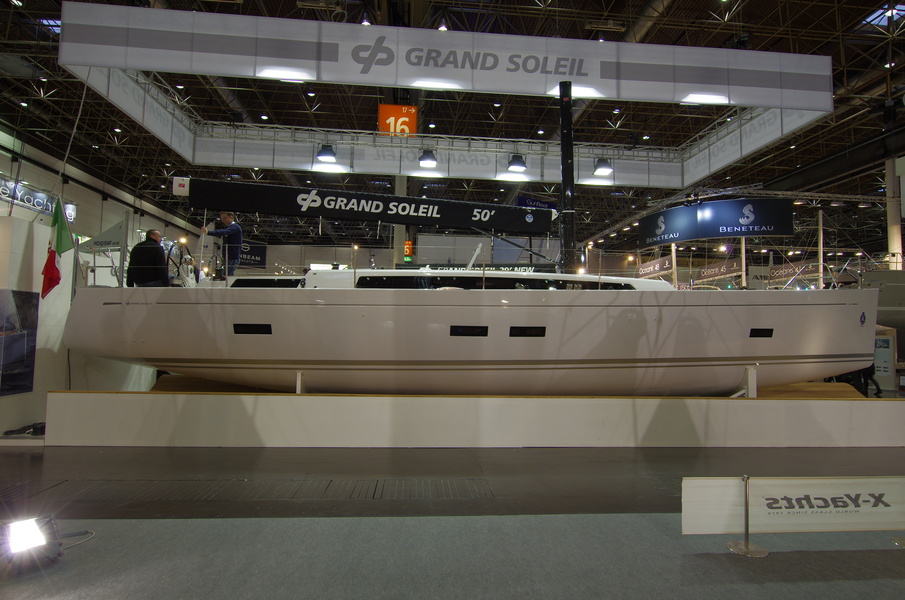 And, as it seems to me, Valeriy Yurievich is right - at almost every booth the characteristic: «Mehr Spaß (more pleasure) was heard from the booth guests.
How do people feel at the competitor Contest's stand -
Oyster Marine
?
- You know" says
Liz Whitman
, OM's marketing manager, "we are these kind of niche ships. It's not even the price, it's secondary. We do not fit into the modern yacht classifications. I have written myself that our yachts are much heavier than comparable yachts of the same length. But it is not all for nothing, but for the sake of reliability and the highest comfort!
We simply make exceptionally durable hulls, which are equipped with a lot of additional equipment, including the kind of equipment that other shipyards do not even think about.
Hence everything else. «Look for yourself - here is the newest Oyster 625, recognized by» as Yacht of the Year in the luxury cruiser category. By the way, it belongs to one of your fellow countrymen. Is it not good?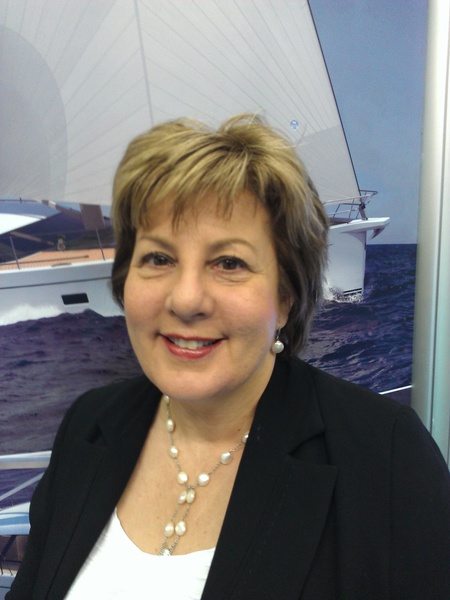 I did not feel lazy and took a look. Take a look too.