During the past race day, the situation changed everything and changed more than once: starts were cancelled and delayed, course configuration was changed due to wind conditions, and in the end, we got a new leader in the standings.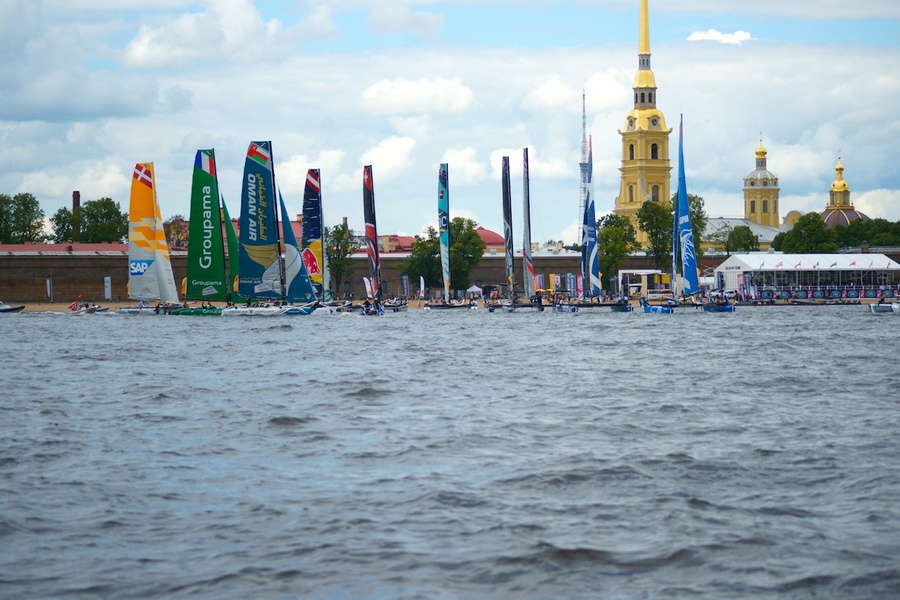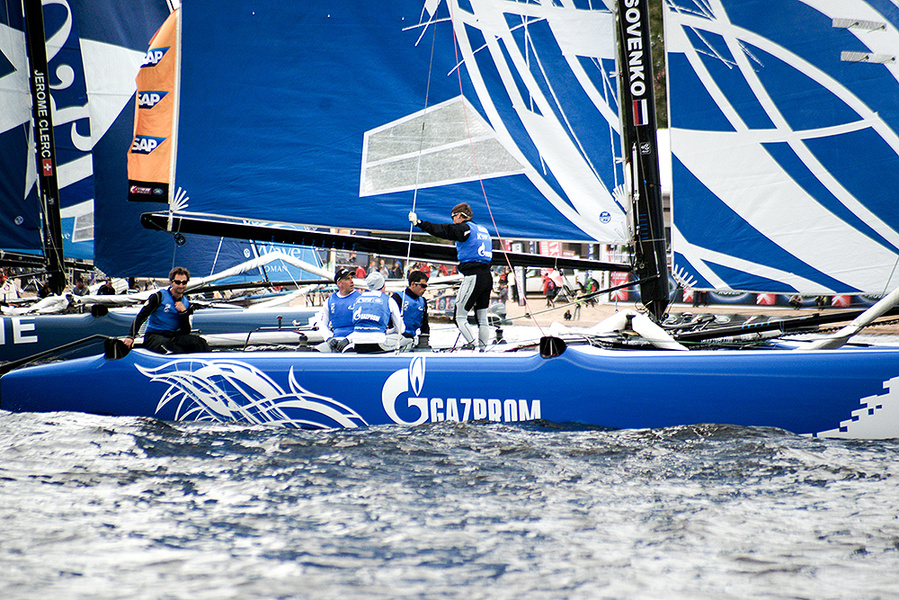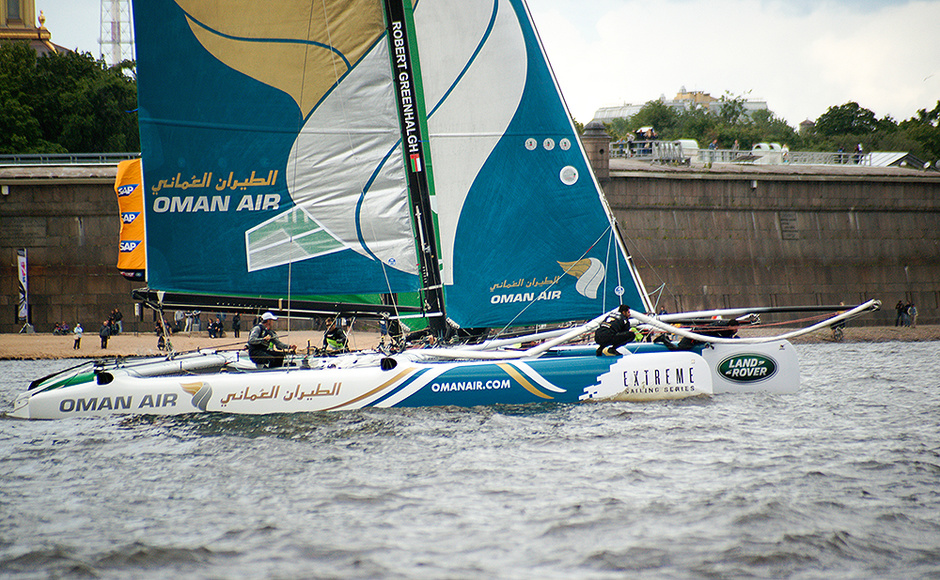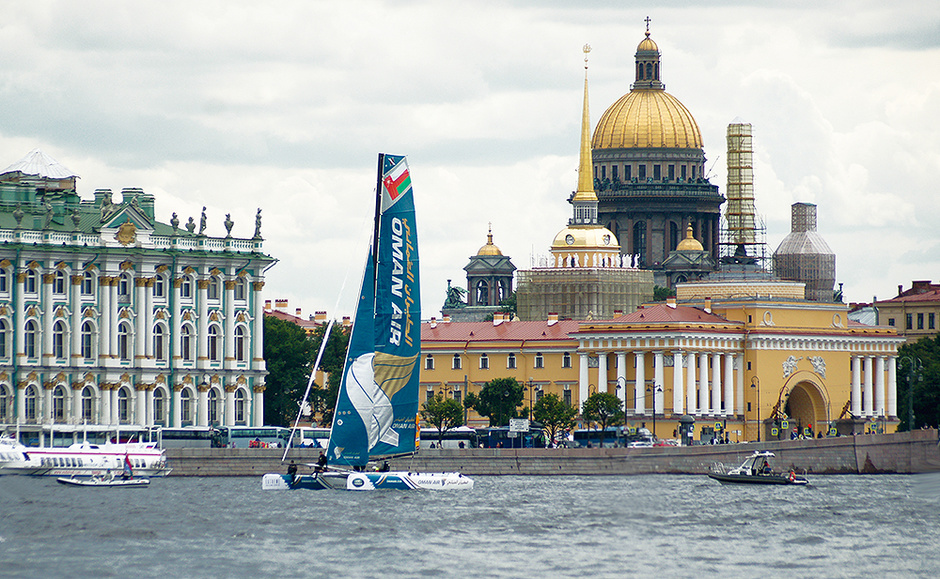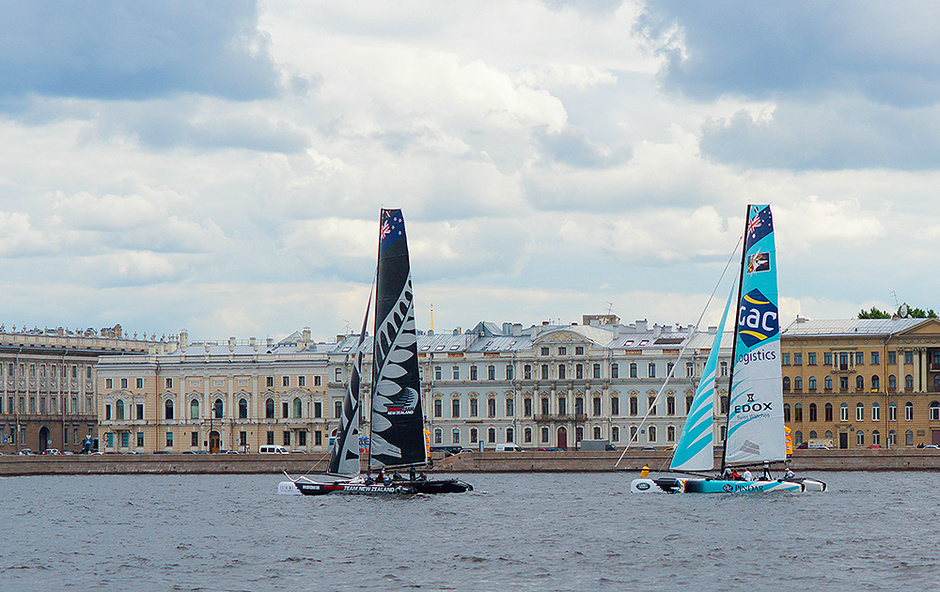 But first things first. Today we managed to run only two races. The first start that was initially set for 14.30, we had to wait almost 1.5 hours. It was successful for J.P.Morgan, Team New Zealand and The Wave - the three leaders who scored 10, 9 and 8 points respectively.
The finish of the next race was tight: the fleet was behind three boats who had to meet the allotted time and cross the finish line to earn at least one point.
Among them were our two crews RussianFirst and Gazprom Team Russia, as well as the series leader, Alinghi of Switzerland. All three crews literally lacked a few seconds and got nothing on their account. Such a situation was advantageous for The Wave Muscat - they were the first to win and pushed the Swiss team off the podium of the standings. Gazprom Team Russia failed more severely - the 10th position by the end of the day.
The situation was dramatic for the guests of the series, RussianFirst headed by Georgy Shayduko.
In the second race the team got a good start and kept among the leaders, but then it began to slow down and finally lost its advantage when rounding the mark, the result is already known to us. But it did not end there. There was a third race during which the Shaiduko team was in the lead for the first time in the whole regatta. Only they managed to overcome the bottom mark - all the boats were stuck in no wind and bobbing on the waves. The race had to be stopped and the excellent result of RussianFirst was not counted.
«Dull patches» generally became a feature of the race - those who were unlucky, hung in the middle of the course, not moving anywhere, while their lucky colleagues briskly moved forward.
Such spots were visited by almost everyone, regardless of the status of the team.
Ahead are the weekend and two race days. Follow our updates!