After a four-month refit at the shipyard. Pendennis Plus Dona Amélia - one of the world's great classic yachts has emerged from the yard after a four-month refit. The steel beauty, 71 metres long, is the largest boat ever to be delivered to the Pendennis craftsmen.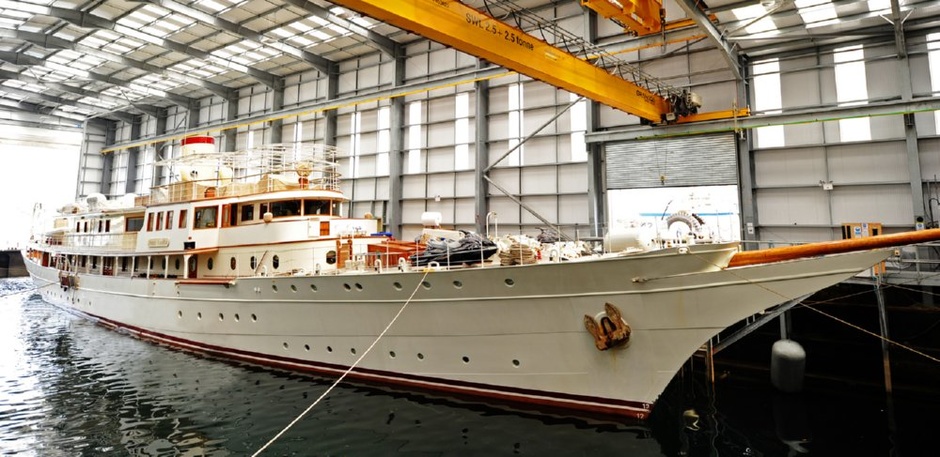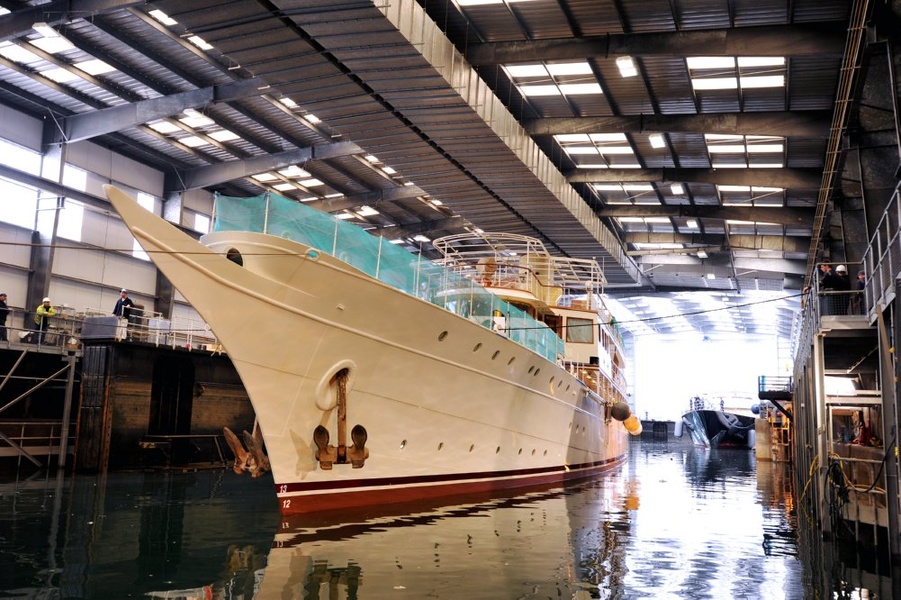 This is not the main attraction.» She was built in Germany in 1928 (!), celebrated her
80th
birthday last year, and still drives a
Krupp Germania
diesel engine «.
Diesel engines on a private yacht were the ultimate engineering feat in 1928. Since then she has had a rich and varied history, with only her engines, lovingly cared for and rebuilt, running like clockwork for the last 80 years. The only exception is that her engines, lovingly maintained and overhauled, last 80 years in perfect working order. Over her lifetime she has served in the US Navy in the merry-go-round of 1940 to 1946, carried a 3.5-inch gun on the tank and bears the proud name USS Argus. Memories of a veteran who served on her at that time have survived. The most striking of these is the ball of marine paint, with a rag brush slathered right across the luxurious polish of the wooden panels. What did you want? The navy's a busy place.
However, demob was inevitable. In 1946, the yacht once again set sail on a peaceful course and never left it. Her owners and home ports (UK, Egypt, Japan, Caribbean Islands...) succeeded each other, but the first major refit followed only in 1999, but what a year! By the way, it was a great first big refit that took place only in 1999. The yacht was completely taken apart, the hull was sandblasted, 120 tons (!) of steel construction elements and the whole interior were replaced. From the grave heritage of 1929 only diesel engines remained, it seems, they are not afraid of anything.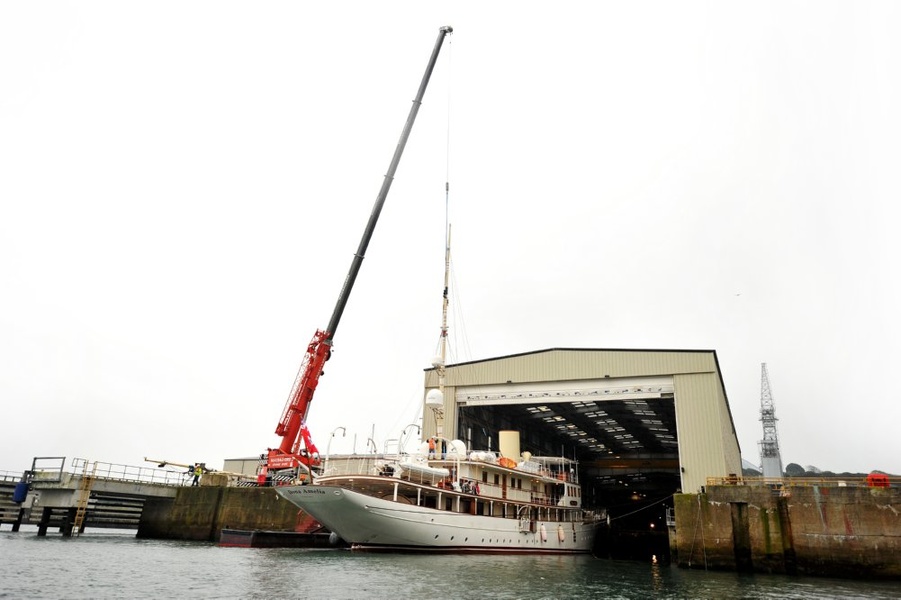 And now, after preventive maintenance at «Pendennis»,
Dona Amélia
majestically emerged from the dock and in all her classic glory is heading for the Caribbean Islands, where she will continue to delight visitors and onlookers for, we hope, a very long time to come.