The International Boat Show kicks off in Genoa. The boat show, which opens its doors for the 54th time, will take place from 1 to 6 October 2014.
This year during the
Genoa Boat Show
about a thousand vessels will be displayed, of which about a hundred will be new.
The largest motor yacht of the event is the Sanlorenzo SL118, about 120 feet long. The second largest motor yacht at the show will be the 115-foot AB 35 from the Fipa Group. The Vismara V80 Easy Cruising is 78ft long and will be the largest motor yacht shown to the public.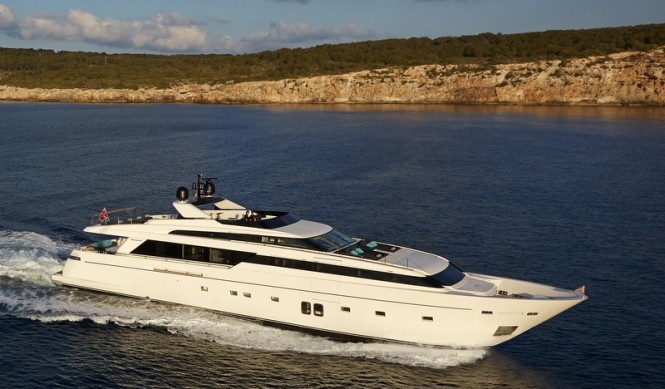 The smallest vessels will be Vergaplast 220 T (7ft) and Fareast 18 (20ft).
Furthermore, the Genoa Boat Show will feature several new boats from Ferretti, Bénéteau, Monte Carlo Yachts, Hanse and other manufacturers. Also a variety of yachting accessories, shipboard equipment, navigation systems will be demonstrated. A total of 760 companies will take part in the exhibition.