Six hundred miles is a common distance for a lot of high seas cruising regattas today. The format, so to speak. 600-mile regattas exist today in many different parts of the world, uniting a number of popular regattas with that magic number. Such as the Australian Sydney to Hobart or Italy's Rolex Middle Sea Race.
Nor is it lost among them, with the race now taking off in the Caribbean. RORC Caribbean 600which is only four years old and was first held in 2009. Today the Caribbean 600, set off from Fort Charlotte on Antigua, is the talk of the town at «must do». Why?
Firstly, because of the complexity of the course. Set around 11 Caribbean islands, this regatta is a great workout for skippers, tacticians, navigators and of course sailors who may have to change sails up to two dozen times. Of course, for those who think they can win. The record of 40 hours and 11 minutes is true for multihulls (set back in 2009 by a ORMA 60 class trimaran (God rest his soul). 15 knots on the general course is not a bad result.
Secondly, because of the beauty of the surroundings as the Caribbean islands are beautiful at any time of the year. «Guadeloupe will be there», sings Alexandr Gorodnitsky and he is right: Guadeloupe is the most southerly point of the regatta, the sailors circle it and go for the last loop of the course length of about 200 miles. In the morning or evening, it's a matter of luck.
Thirdly, this regatta is the first major (at least the longest) competition of the season - a great opportunity to check the match and the level of crew training.
As a result, all kinds of yachts have come to compete in the race, including yachts that do not get lost in any marina. This year more than 40 yachts have signed up for the event including Hetairos which is the largest composite yacht in the world today (220 feet).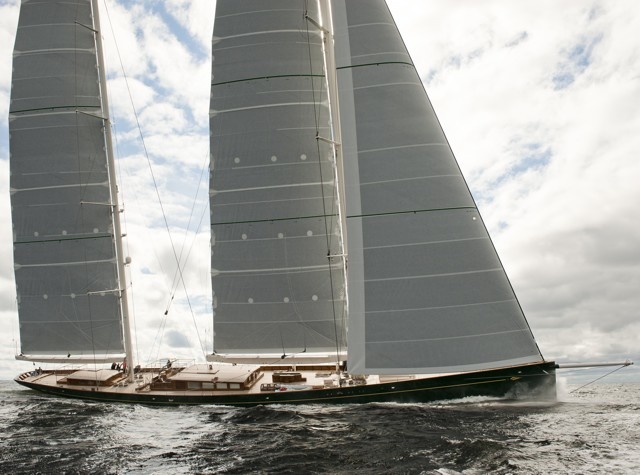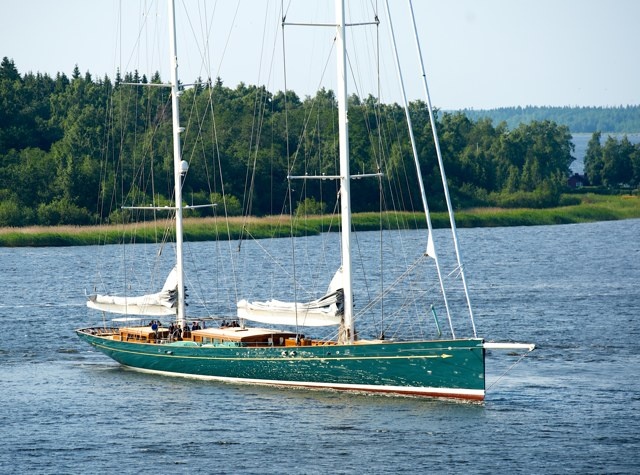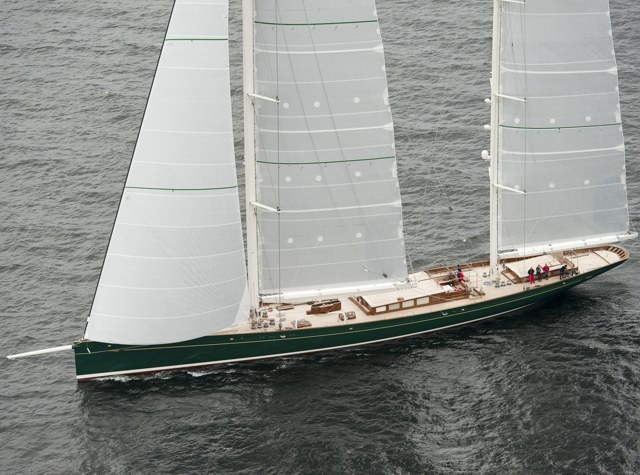 Designed by one of the world's coolest and most extraordinary yacht builders Gerard Dijkstra in conjunction with the bureau Reichel/Pugh, a modern take on the classic nineteenth-century British pilots' boats, was launched in 2011 and has an exceptionally low displacement of 220 tons, with 88 of that in ballast. There is no one to compare Hetairos with other modern yachts as most of them are not longer than 50m and those who are are are already in class 90+. It will be interesting to see what result this unusual ketch will show.
Other interesting yachts include speed runners Rambler (but not that one, the other 90-footer) and Ran.
But most importantly - among «maxics» there is also Med Spirit led by the Russian crew headed by Sergey Borodinov and Oskar Konyukhov.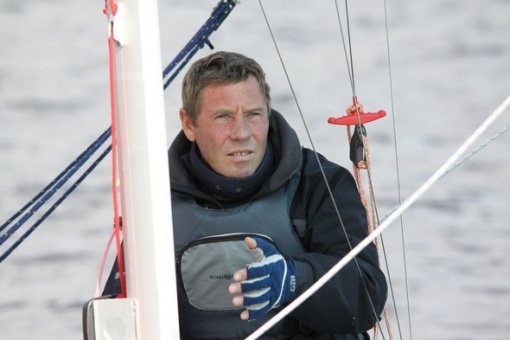 This yacht is a bit familiar to our yachtsmen (at least to those from St.Petersburg) as it is former Bols which came to St.Petersburg in September of 2003.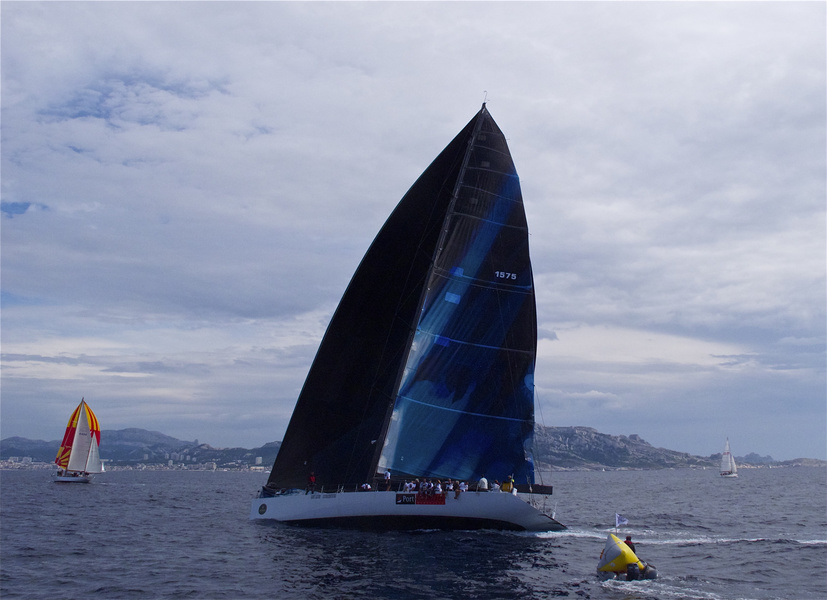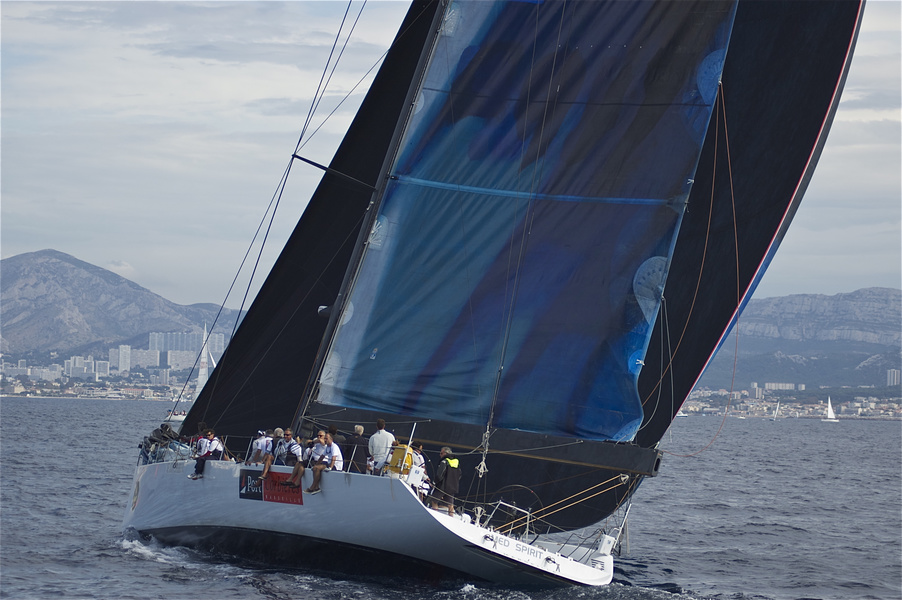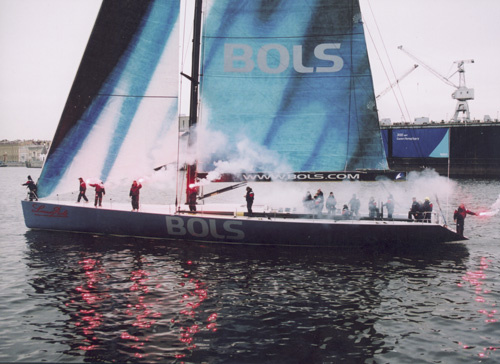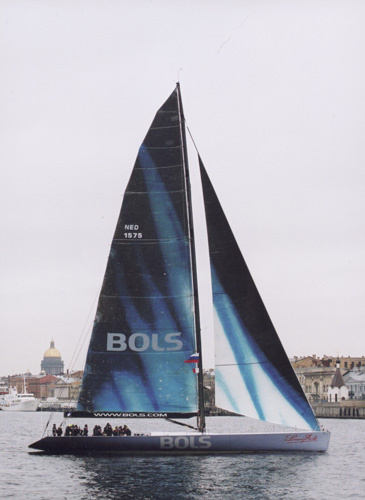 She was built to set the record of crossing the Atlantic and the record of speed for one-hulled yachts, however the only attempt to do so failed because of breakage of the boom. Then Bols Distillery Company that ordered this boat for its promotion campaign encountered serious problems and had to sell this unusual vessel.
Unusual for what? Bols was the first large yacht in the world to use transom plates for increasing recovery torque and improving the stern flow - an unusual phenomenon in sailing, but for various reasons not yet adopted.
And today this boat is in the hands of Russian crew. Will it stand up to Rambler? We'll see in a couple of days as the Rambler crew made a bet that they could make it through the distance in less than 48 hours.

Apart from this sprinter, there is another Russian crew - from 600nm club under the command of famous Russian yachtsman Igor Zaretsky.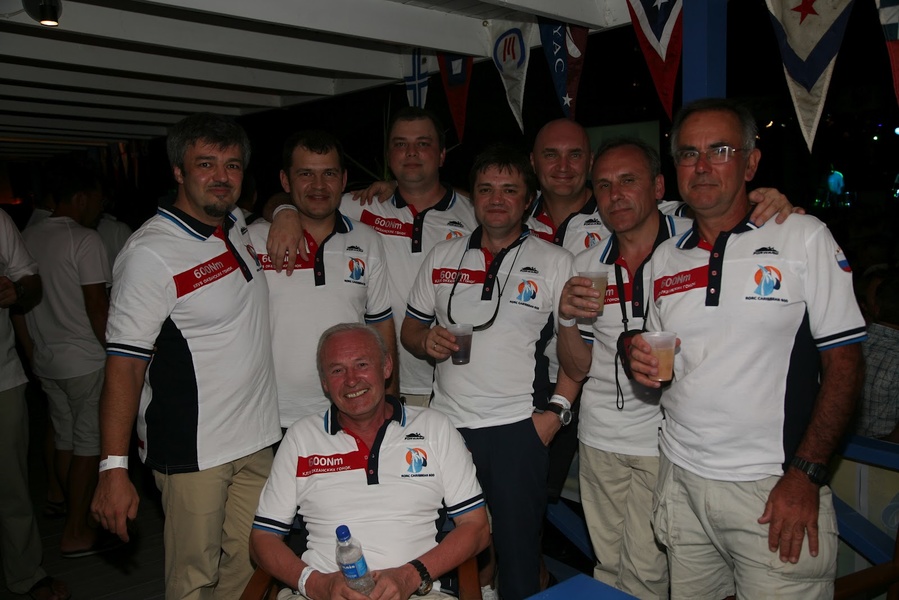 The guys are sailing on Coyote 2 First 40.7 and you can follow them and the other competitors online on the regatta website. Let's wish good luck to our guys!