The youngest of the 600-mile offshore regattas, RORC 600 Caribbean, has come to an end. We are interested only by one thing: Russian yachtsmen took part in this regatta.
There were two teams, one on a rented 90' yacht Med Spirit (formerly Bols) under the command Oskar Konyukhov и Sergey Borodinov. Unfortunately, the very beginning of the race turned out to be symbolically unsuccessful for our yachtsmen - before the start the staysail halyard broke and the boat came to the line under one mainsail, surprising the judges and spectators. The crew tried to change the halyard as quickly as possible and put up full sails again, but... But the crew was unplayable, though representative: it included members of the VPSF Board of Trustees. And a 90-foot maxi is not a pound of raisins, to put such a boat under control, you need to train hard and hard. No need to think that this unplayed team, even with the regalia, could give at least some resistance to the experienced bison on Ran or Rambler: in fact, it could only be a question of face-to-face competition with these two boats.
But our crew lost not only to them, but even to 70' VO 70 - the former Telefonica Black. The latter is especially disappointing - with those winds that were during the regatta, Maxi had to bypass VO, as it was done by already mentioned Ran and Rambler, which were first and second respectively by corrected time.
However, our team puts on a good face saying that the most important thing in this project is participation and not winning.
The task is to acquaint people with the format of offshore races, to give them an opportunity to participate in the race on board of a maxi-ski under the command of experienced athletes (helmsman - Sergey Borodinov, tactician - Vladimir Kulinichenko), and furthermore, we will give everyone on board a chance to try to stand on the rudder themselves. Of course, this approach does not allow us to win. There is also a technical point - in addition to the high racing score (or rating) in the IRC system Med Spirit «in the old fashioned way» is armed with a spinnaker-geek, while other more modern «walkers» have a bowsprit with a gennaker. Of course, in doing so, the Med Spirit will always lose out on gudgeon tacking, without which in a looping, essentially (at least closed, anyway) course, you can't do without.
The 600nm club team of Rasim Poloskin and Igor Zaretsky, winner of the 2010 Jester Challenge transatlantic single race, performed differently. They rented a Coyote II Type First 40.7 for the race, a pretty good offshore racer. Fundamentally important to them was a face-to-face friendly competition with a sistership - an exactly the same yacht called Spirit Of Venus. «The charter was issued by the tough guys from Royal Armoured Corps Offshore Racing Team, the de-facto serious yachtsmen of British military professionals (some officers of Royal Armoured Corps are not only allowed, but obligated to participate in some» extreme event once a year, like regatta or white water rafting, depending on their rank). So our rivals were just such officers, some of whom also «were warming up» after their righteous labors in Afghanistan.
And, although at first our fellows were looked upon at the regatta as savages just off the palm tree, they managed to change this opinion of themselves, taking (on recalculation) fourth place in their division and ahead of the crew «of the lady of the seas» almost 15 miles in the overall classification (and on recalculation, too, of course).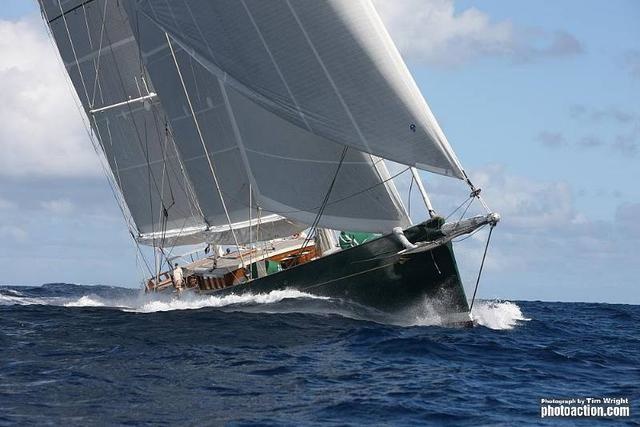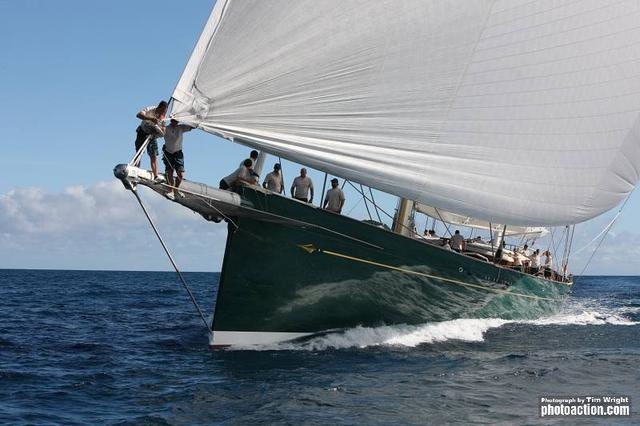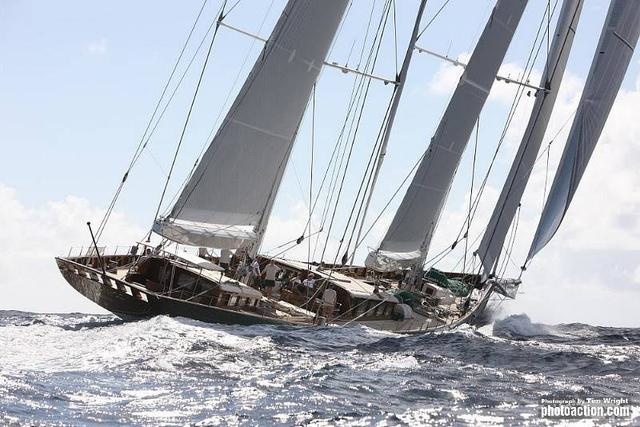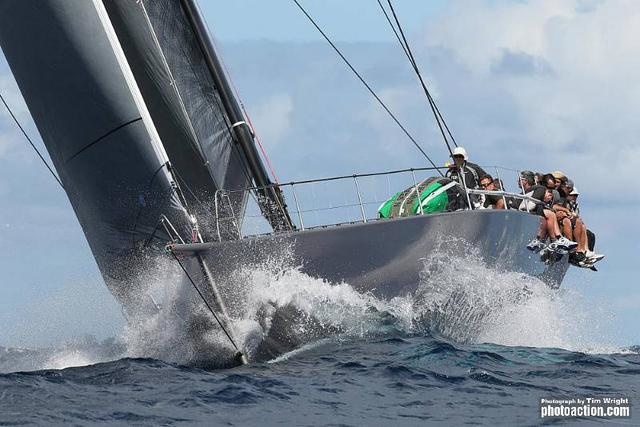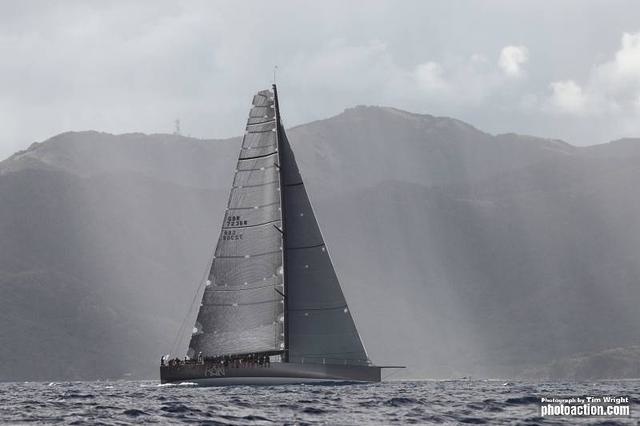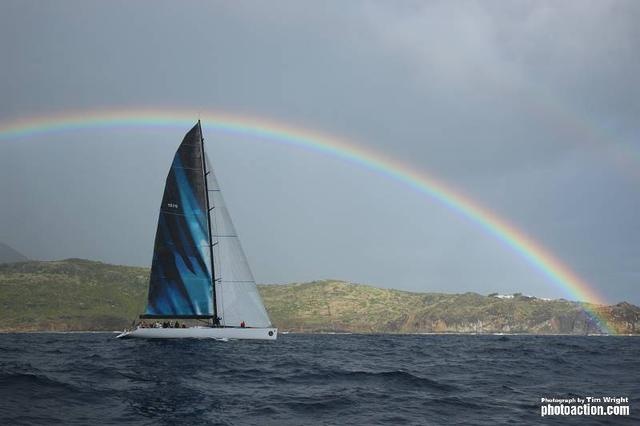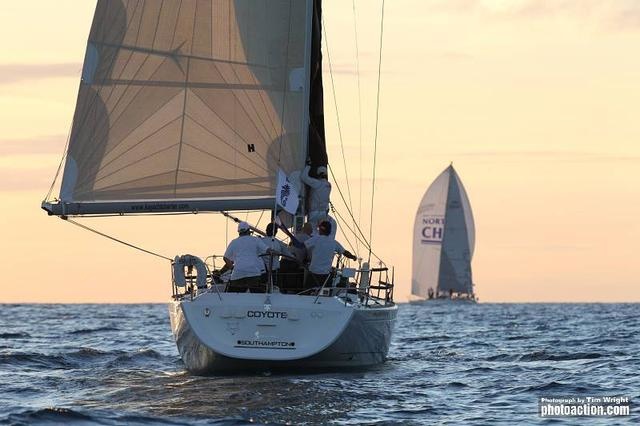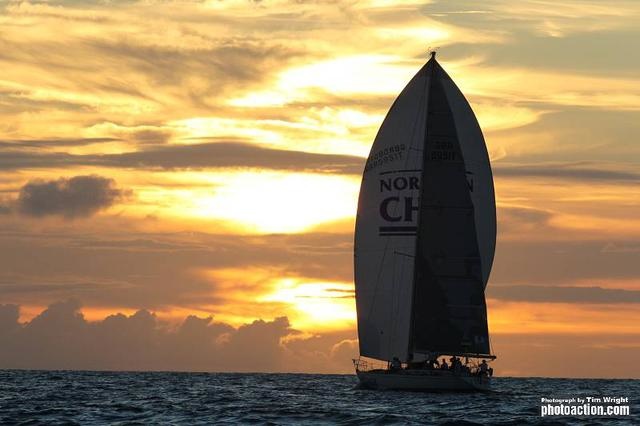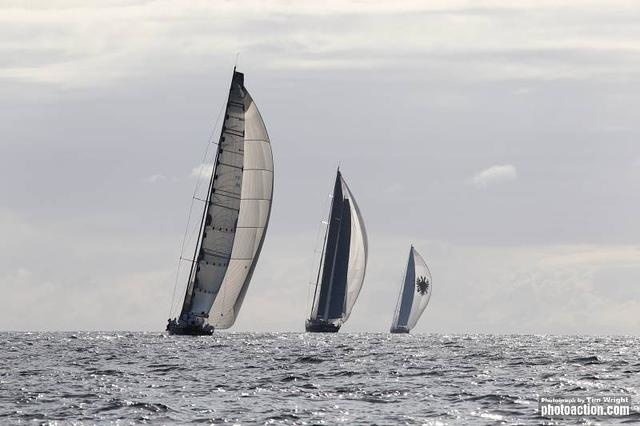 And the first in absolute speed - quite predictably - was the 220-foot mega schooner Hetaros, the latest product of the shipyard Baltic Yachts. She didn't, at least at first, show the speed expected from such a big and light yacht. She was fast enough to outrun the 90 foot Rambler only a few hours after the start of the regatta, which was also understandable as twin-mast rigging is not the best option for hard sailing.