The Norwegian newspaper fvn.no reported that the motor yacht "Eclipse" is due to arrive at the port of Christiansand in May and spend there a week on sea trials.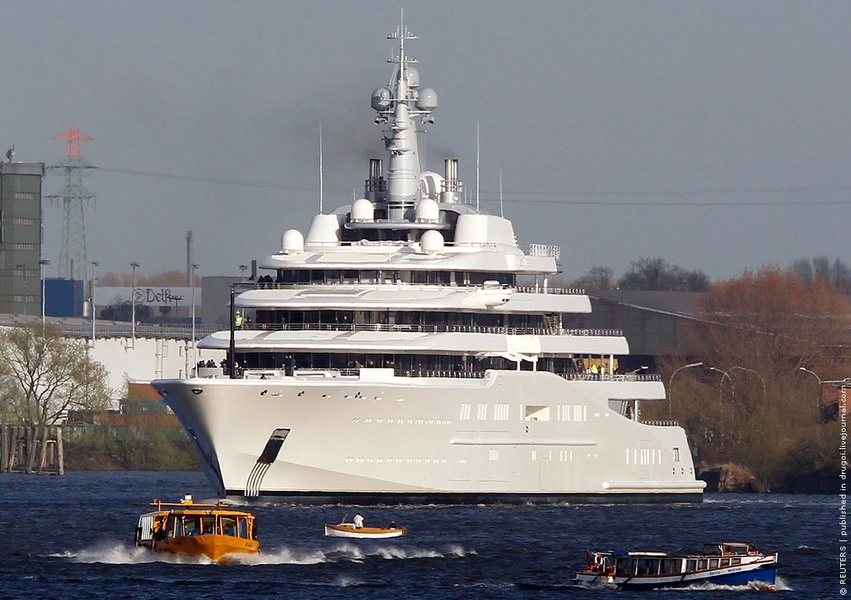 The world-famous megayacht is scheduled to arrive at the Norwegian port on 16-17 May, Norway National Day. The boat became famous for two reasons. The first is 162.5 metres long, which makes Eclipse the world's largest private yacht to date, breaking the long-held Dubai record.
The second reason is the identity of her client. This is Roman Abramovich, a famous fan of good boats and today the owner of one of the most enviable yachting fleets in the world. It should be noted that only on April 10 of this year he appeared in Christiansand to receive from the shipyard another of his «very own» purchases - expedition yacht "Luna", the largest vessel of such class in the world.
«Eclipse»'s hull was launched in June 2009 at the renowned German shipyard Blohm + Voss, and her interiors were designed by London's equally renowned Terence Disdale Design.
It is already known that the new «Queen of the Seas» has 24 luxurious cabins, a 16-metre swimming pool capable of transforming into a dance floor and two helipads. The hangars of the vessel accommodate three (!) helicopters and a small pleasure submarine.
The boat travelled its first miles along the Elbe River, where the Blohm + Voss docks are located.