Perhaps many of itBoat's readers are wondering - what, in fact, is on such a popular video where a man in a stylish Hugo Boss suit is standing on the keel of a fast-paced yacht? What is the occasion for this event?
It's very simple. This man's name is Alec Thomson, and he is one of the most famous solo yachtsmen in the world. The story of this video is as follows: a few years ago a new yacht was built for Alec, and the general sponsor was Hugo Boss. It was then that a series of shots were shot of a fast-paced boat with a business suiting yachtsman on its keel. Alas, many people didn't believe in reality and accused Alec's PR staff of «Photoshop», so now Alec has decided to dispel these accusations and make not just a photo, but also a video.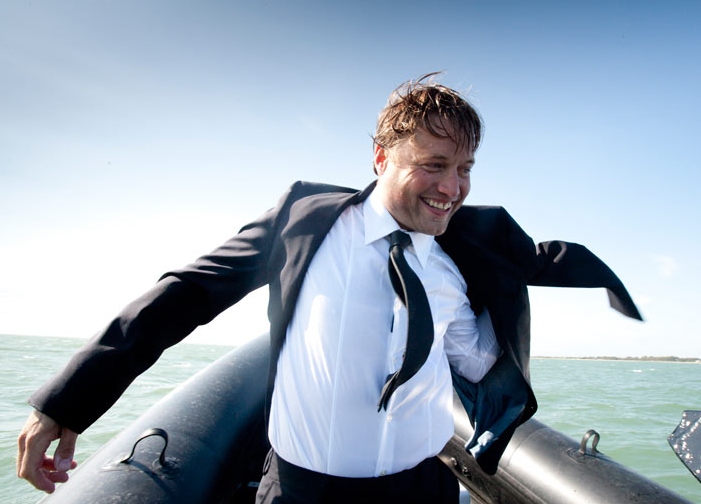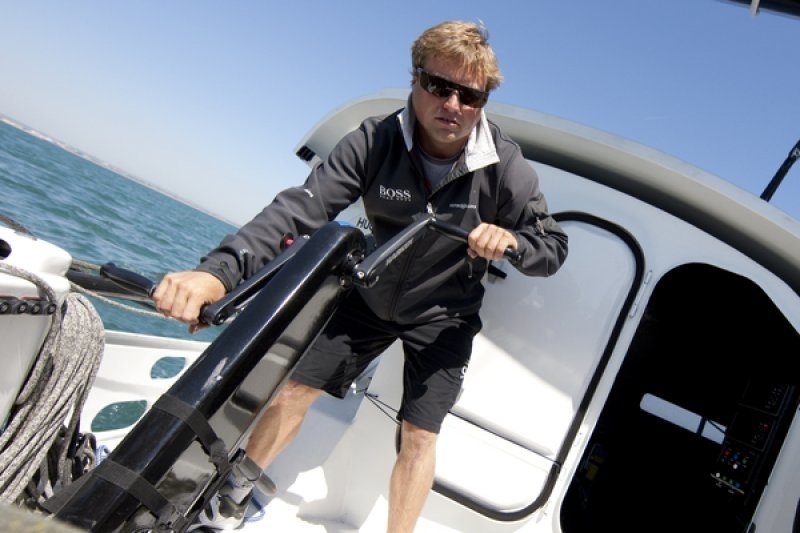 Why now, then?
It's just that a well-deserved boat has passed some «facelift» - roughly speaking, it has undergone some modernization. It was decided to celebrate this event in such an unusual way, celebrating it widely.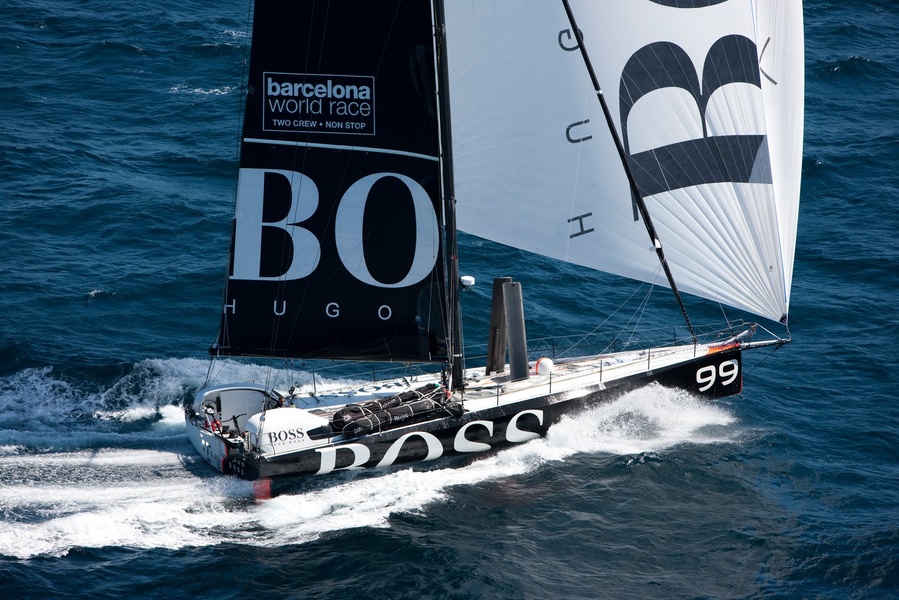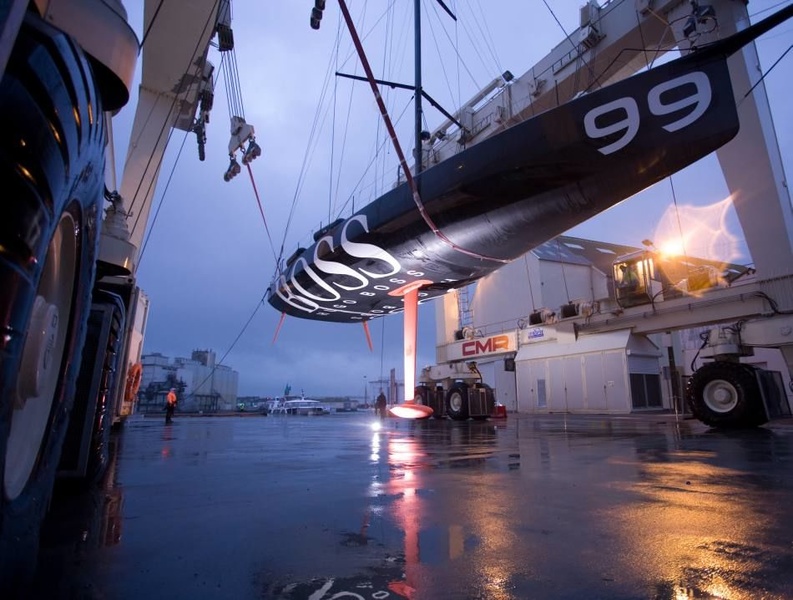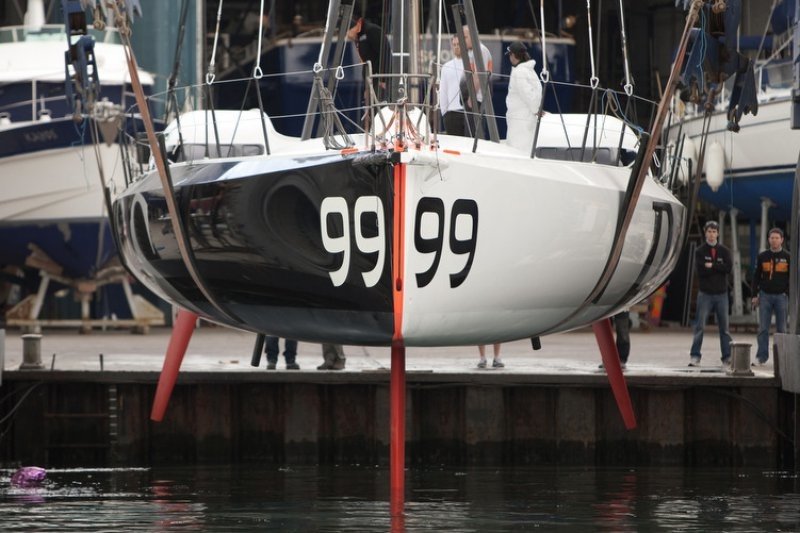 So what are the athlete and his fighting yacht preparing for? Alec and his shore team are starting the cycle of preparation for the main regatta of the year... Vendee Globe. You don't know what this is?

Now you're gonna find out from me!


The Vendee Globe is by far the coolest regatta in the world.
It was founded in 1989 by the Frenchman Philippe Gianto.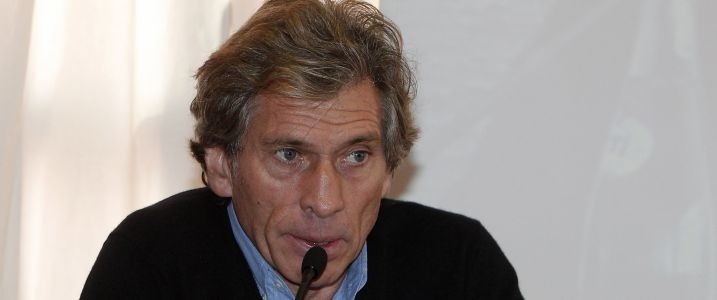 Before describing the regatta itself, I must at least briefly acquaint you with this man whose destiny is as majestic, as tragic. A former deep-sea welder, a man of exceptional bravery, courage and outstanding technical training, as his colleagues said about him (for some time he even owned a diving record of over 500 m!), he decided to try his hand at ocean racing.

That idea came to his mind after reading a book. Bernard Mouatissier Long Solo Course. First he went with friends on a small cruiser, then built a steel yacht and went on a two-year round-the-world voyage. After testing his strength in it, he went to one of his acquaintances, who worked at Credit Agricole Bank, and told him his plans for a round-the-world solo race. BOC Challenge (now known as VELUX 5 Oceans).

The bank's management listened attentively to Philip's plans and gave him money for the construction of a special racing yacht on the project. Gaius Ribadue-Dumas. (At that time, the rules were very liberal, and at the start of the race people went out practically on what they could or wanted).


To everyone's surprise, the unknown newcomer not only went to the start of the regatta, but also won it in one goal.

This victory was the beginning of his brilliant career as a solo racer. He also won the second BOC race (and took third place in the third), set records for round-the-world solo swimming and 24-hour transition, and successfully participated in a number of other regattas.
And so, in 1989, Philippe decided to establish a new solo round the world race. Unlike the WOC, the new race had to be non-stop.


Five months of single race without going ashore - this has never happened before.
Philip's high national status (and in 1986 he became a Knight of the Legion of Honour) allowed him to easily find both sponsors and like-minded people who allowed him to successfully conduct this unique race, in which he himself took fourth place. Nothing seemed to stop this man at the ocean distance, but...
But that's not what let him down. A successful single athlete, Philip was unable to work in a team and did not find the strength to cope with the organization of business. After announcing the first Vendee Globe after the finish, Philippe started building yachts and founded Jeantot Marine in his hometown. Alas, the businessman's thorny path was not in his teeth. Shortly after finishing the race, he was sentenced to two years in prison and a fine for tax evasion. In 1996 he lost control of the shipyard - today it is part of Alliaura Marine, but builds catamarans still the same series of Privilege, which began with Philip.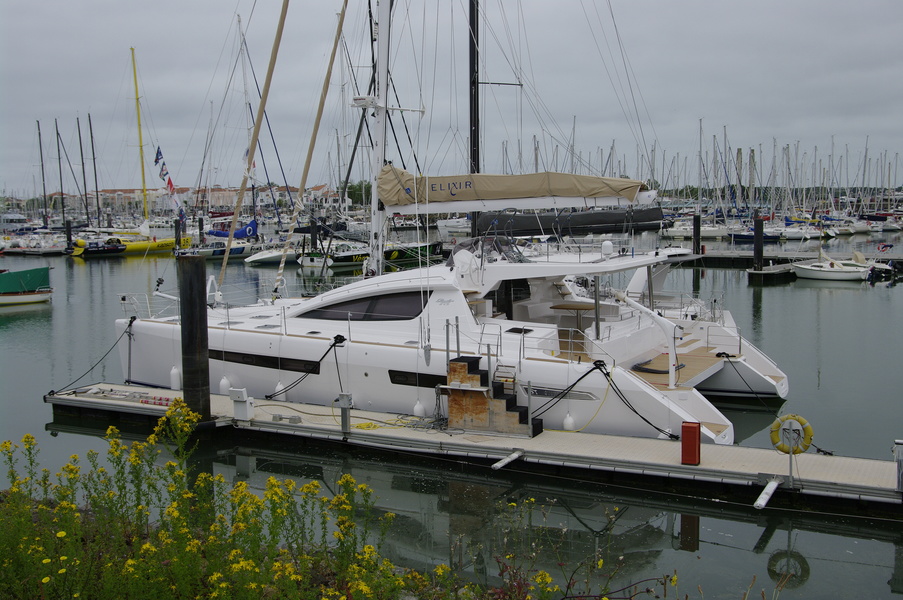 But Philippe's misfortunes didn't end there. In the 2000s, he was the hero of several other trials - and again because of money. The investigation concluded that a number of payments made through Philip's SailCom company (created specifically to support the financing of the Vendee Globe regatta) were aimed at personal enrichment of Philip to the detriment of the race he himself had created. He was sentenced to a prison term (however, conditional) and a large fine, but most importantly - by decree of the President of the French Republic in 2010, he was deprived of the Order of the Legion of Honor. Sic transit Gloria mundi...


Alas, few people, having passed fire and water, are able to withstand copper pipes.
This outstanding athlete is no exception, as he still retains a high reputation for being an extremely skilled and experienced single yachtsman.
It was Philippe Gianto who founded the single round-the-world non-stop race, starting every four years from the small town of Le Sables d'Olonne (the first time there was less than three breaks). Today its rules are quite strict. This is a great race, there is no more racing, today all competitors are obliged to race exclusively on yachts of Open 60 class, which is under control of IMOCA. (By the way, as a matter of fact, this very regatta has formed this class step by step. The same class to which the boat on the keel of which Alec Thomson was starring).
Open 60 today is 60 feet long, almost 30 meters of mast height, about 9 tons of displacement and up to 600 m2 of sailing in passing winds. And the athlete has to deal with all this alone. Building Open 60 is a complex engineering process that involves testing 1:6 models in a pilot pool.



Yes, Open 60 yachts can be very different (and so on «Open», i.«e. open» class), but the requirements for their safety (and in particular for stability) are the same. The rules for racing are very strict - a yachtsman is not allowed to moor in any harbour or to any vessel with or without any assistance. In general, no outside help (even the use of private meteorologists - «routers») is allowed. The only exceptions are breakdowns that occurred immediately after the start. Every driver has the right to return to the harbour and correct any malfunctions within 10 days after the start.


After this period - everything. Space begins around the riders.
And any help can be provided to them only by radio. «Houston, we have a problem», remember?
This regatta rightfully deserves the title of the hardest sailing (and perhaps not only sailing, but in general) competition in the world. «Sailing space», «Everest without oxygen» - whatever epithets have not awarded this race. And, I must say, it justifies those nicknames. What's the last race of 2008-2009 worth at least? The terrible injury of Yann Eli, literally a miracle (and incredible willpower) who managed (with broken ribs and arm) to climb from the bowsprit and crawl into the cockpit, where the radio to call for help...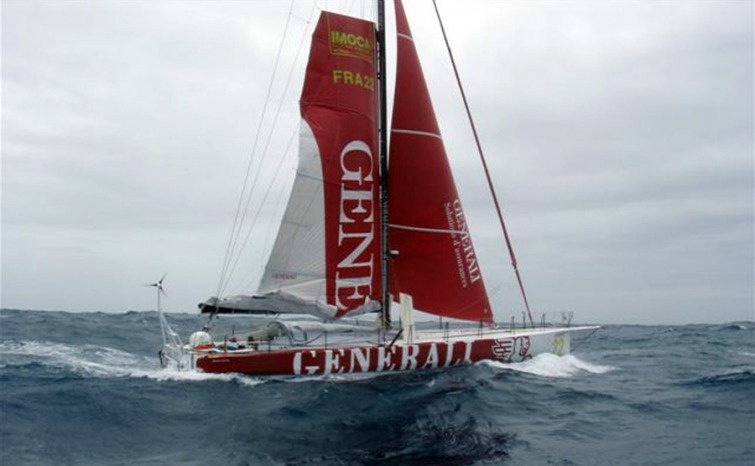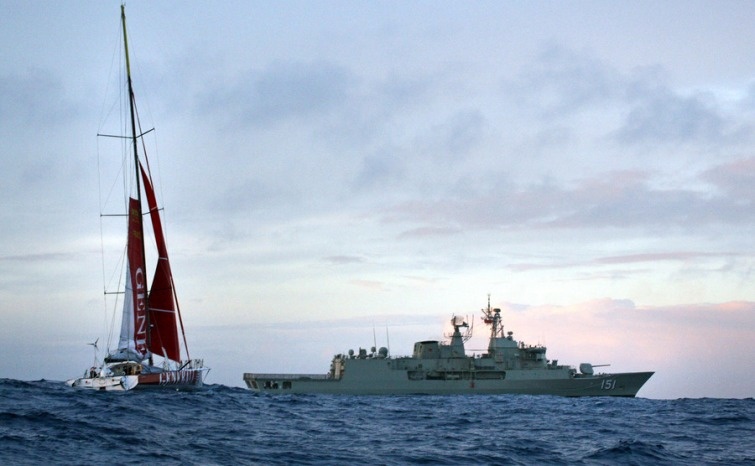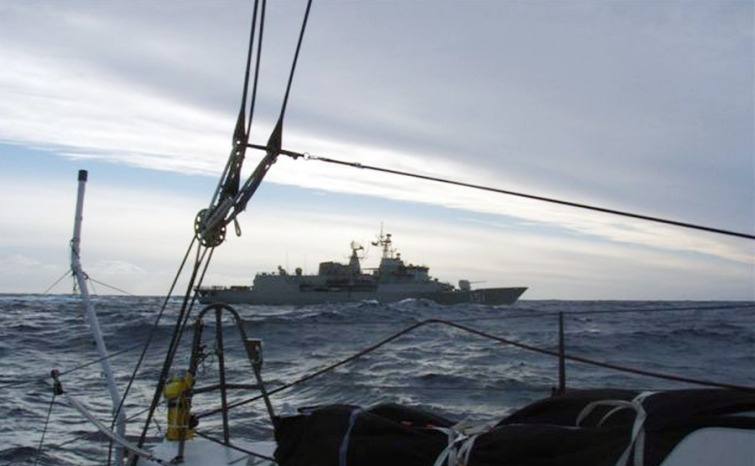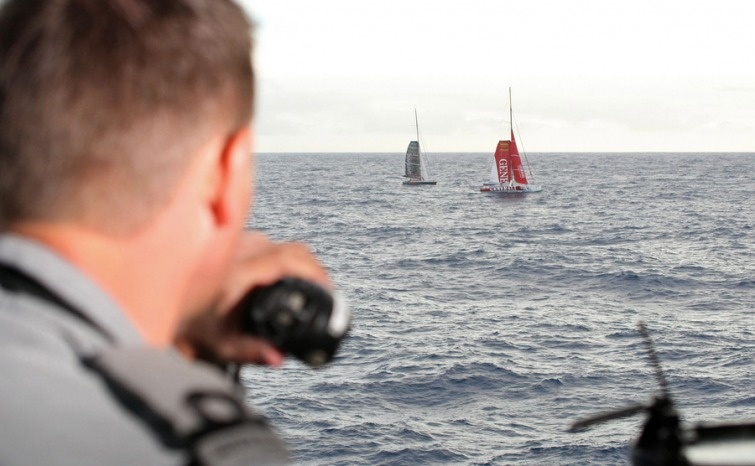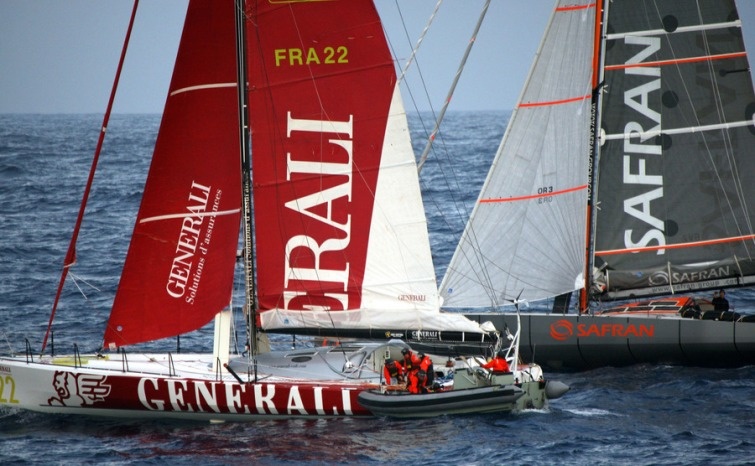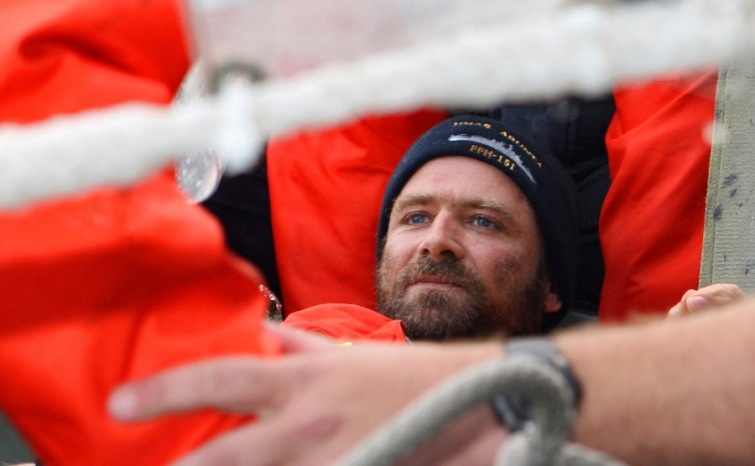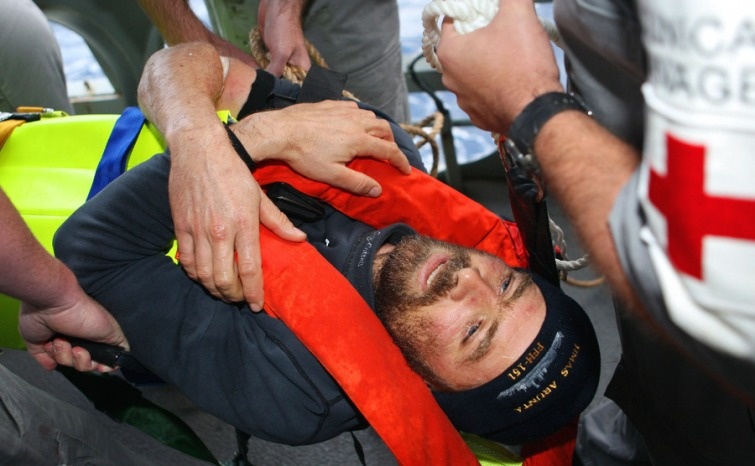 Two-night uninterrupted vigil at the radio transmitter of his friend Mark Gullimo (the most involved in the race), a morally supportive athlete, to whom rushed to the aid of the frigate of the Australian Navy ... Flying on the rocks of Kerguelen one of the most experienced riders Bernard Stamm - let down fatigue ...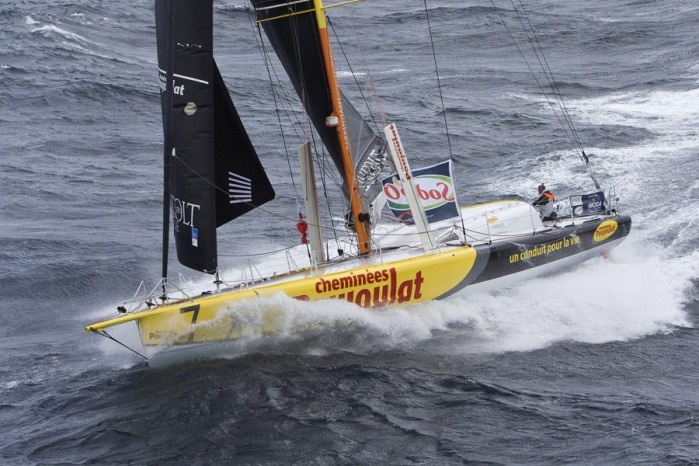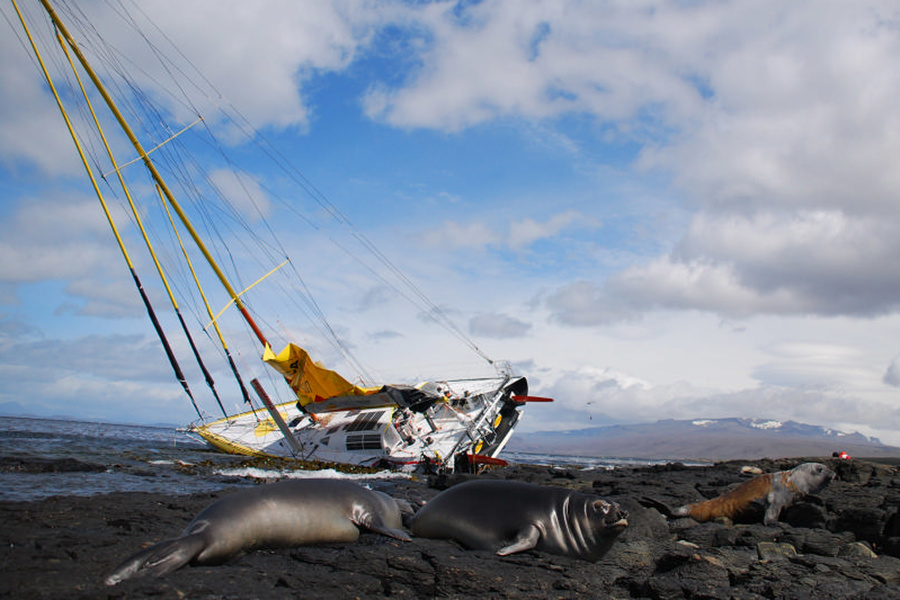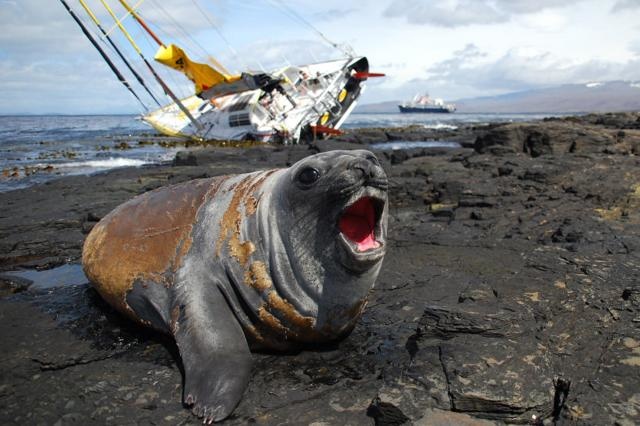 Broken masts - there was no number...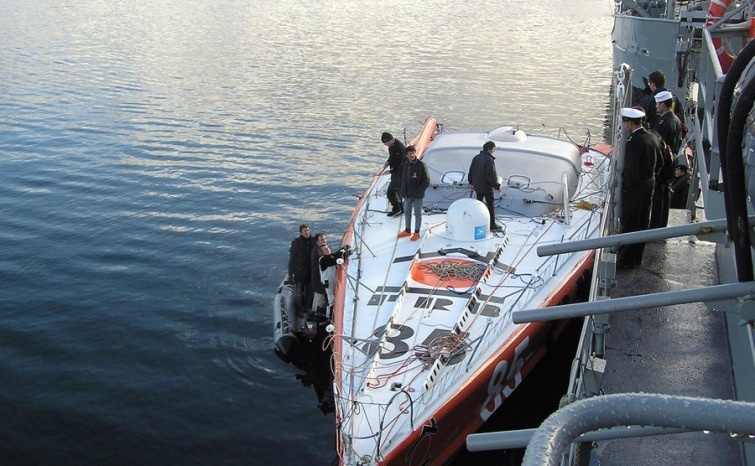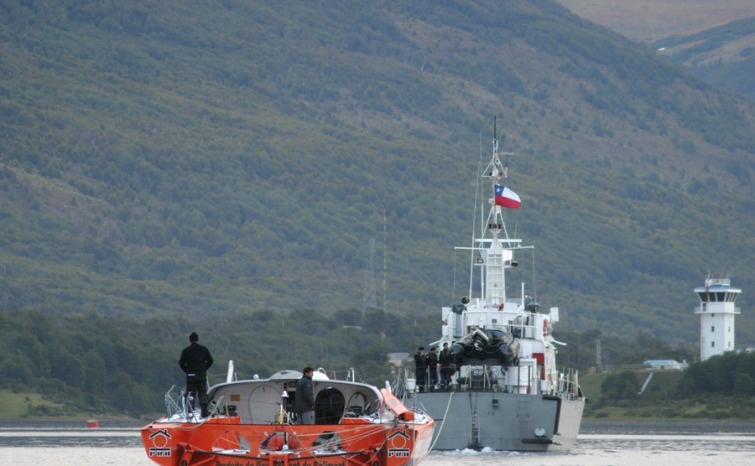 Jean Le Cam's coup just 200 miles from Gorn and his almost miraculous rescue by Vincent Rue, fortunately on a similar route, is a lot to remember about that race.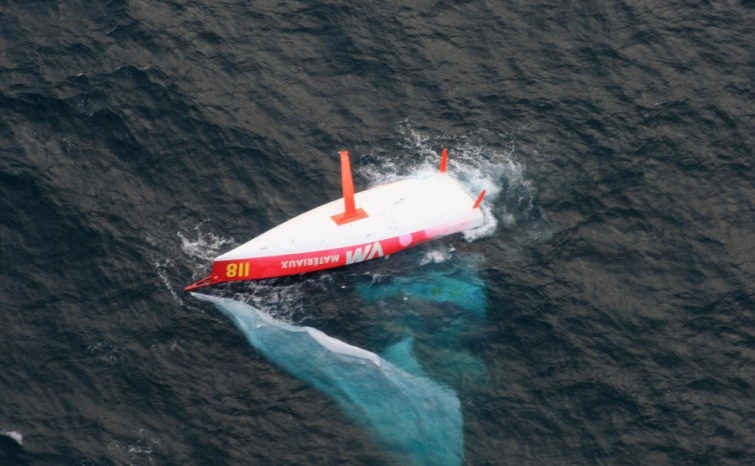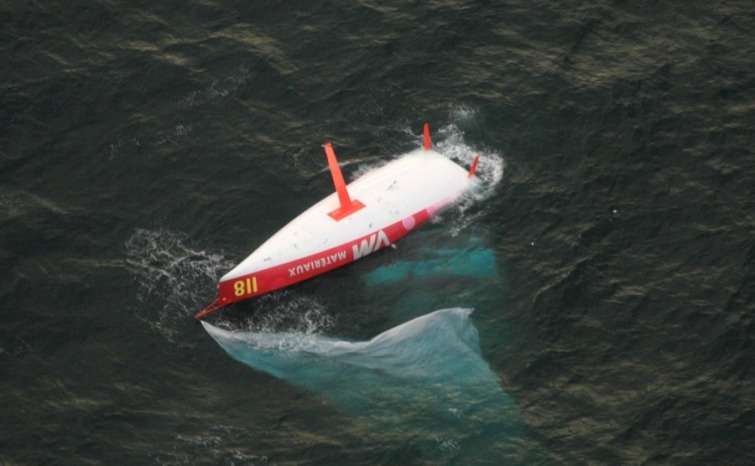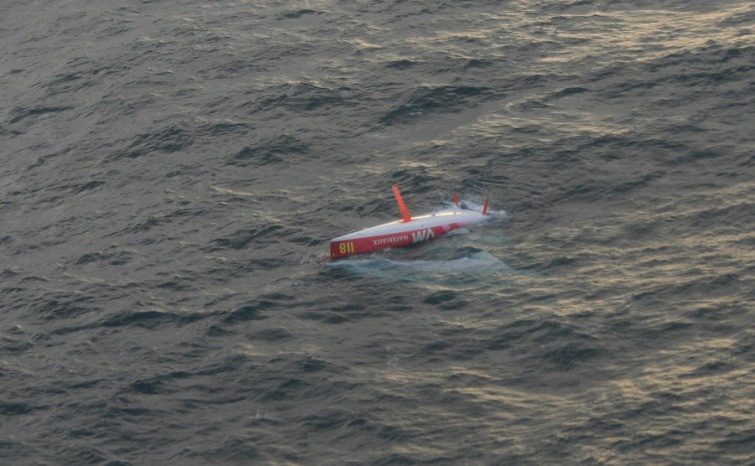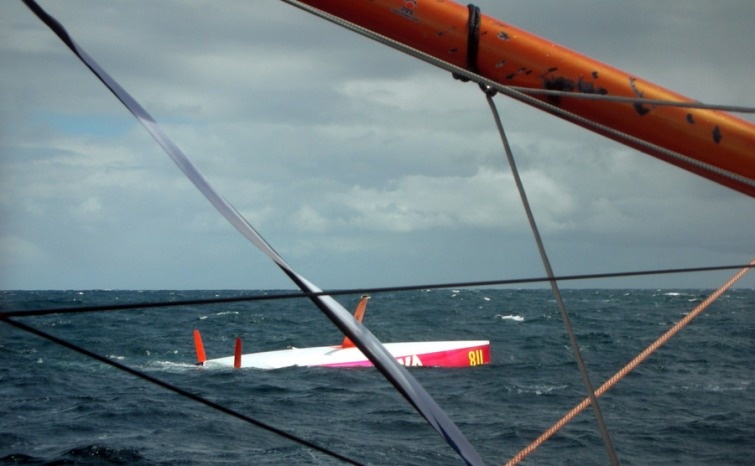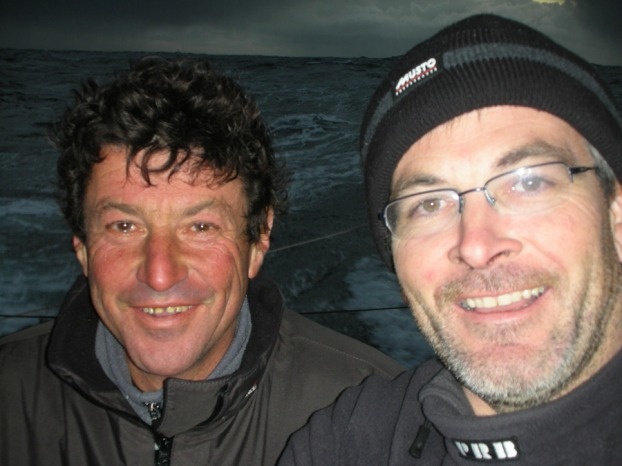 She made all the fans constantly look at the screens of the monitors, watching the events at the distance - what a contrast to today's Volvo Ocean Race!
And this very regatta will once again start on November 11 in the French city of Le Sables d'Olonne, on the shore of the Bay of Biscay. For four months the attention of all sailing enthusiasts will be focused on this very round-the-world event, which will certainly become the most important sailing event of the year.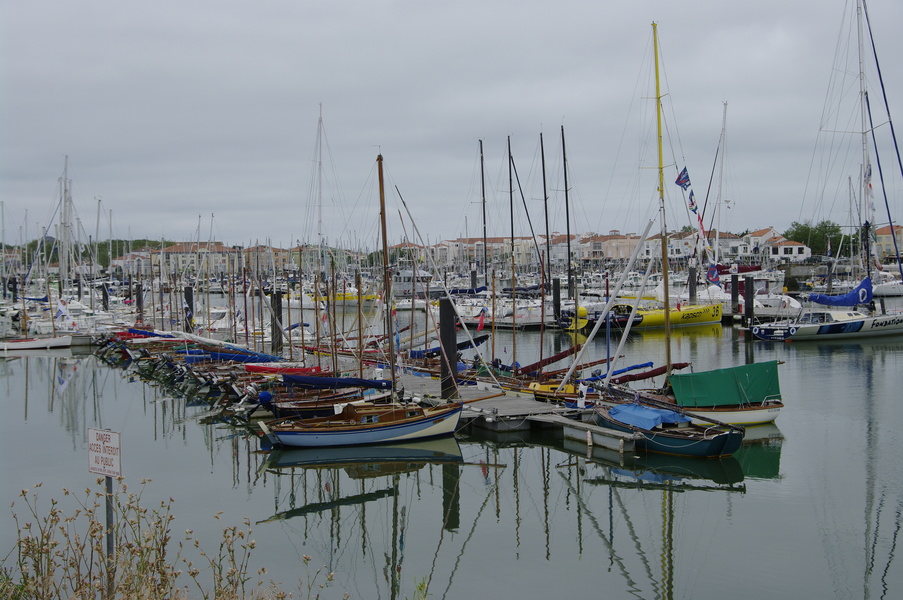 And there won't be an office dress code anymore...