Alex Thomson demonstrated his ability to pave new trails back in 1998-99 during the Clipper Race, becoming the youngest skipper ever to win a round the world race.
This week it was a different but no less exciting journey. Despite his fear of heights, Alex walked the entire length of the 100-foot mast of the Hugo Boss with a 45 degree slope, somewhere off the coast of Cadiz, in Spain, and, dressed in a suit, jumped into the water.
A few hours after the video appeared on the Internet, it was watched by 250,000 people, twice as many as in 2011 when he pulled another crazy trick - riding the same Hugo Boss.

The idea of walking on the mast came to him last year, with which he came to his sponsors, the company Hugo Boss, which has been supporting his sailing success since 2003. No wonder they liked the idea, and they gave it a head start, provided a team of 25 cameramen, medics and sailors, plus a helicopter for spectacular aerial photography and a stuntman - in case Thomson fell into a stupor and he knew it could happen before he jumped into the water.
He trained at a diving center near his home in Southampton, where members of the British Olympic Diving Team also train, and although he did 10-meter jumps, he only overcame the 5-meter in training before losing control.
And now he stands at the end of the mast, looking at the sea from a height of 15 meters and trying to remember everything he learned in the pool.
«I was very nervous," admits the 39-year-old skipper, who became famous in the Vendee Globe round-the-world solo race.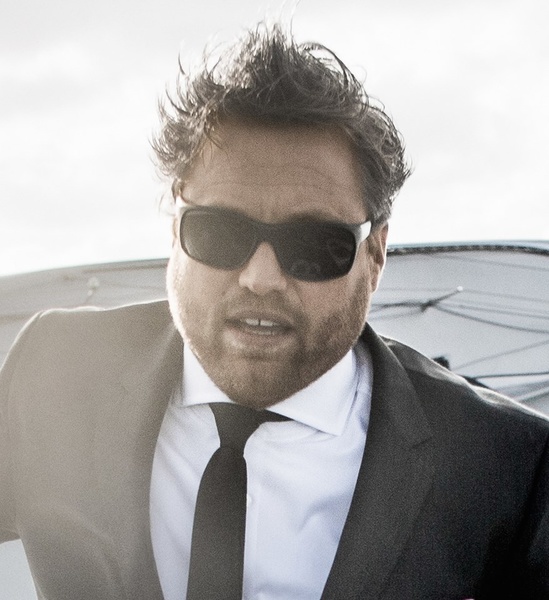 «I climbed the mast several times during the Vandeya race, but I wanted to do it full throttle, with a strong roll, so before deciding, I wondered if I»was crazy myself.
«But it's good to do something so impossible».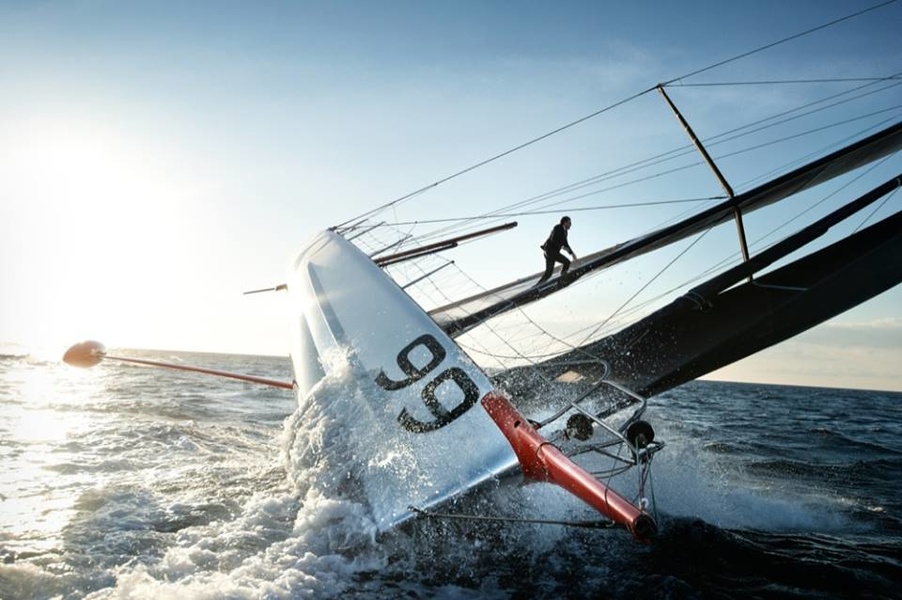 «I ran along the grotto - I tried some sneakers to find a pair with the best coupling. With a 40 degree sail roll, it's hard to climb, but with a 45, it's much easier».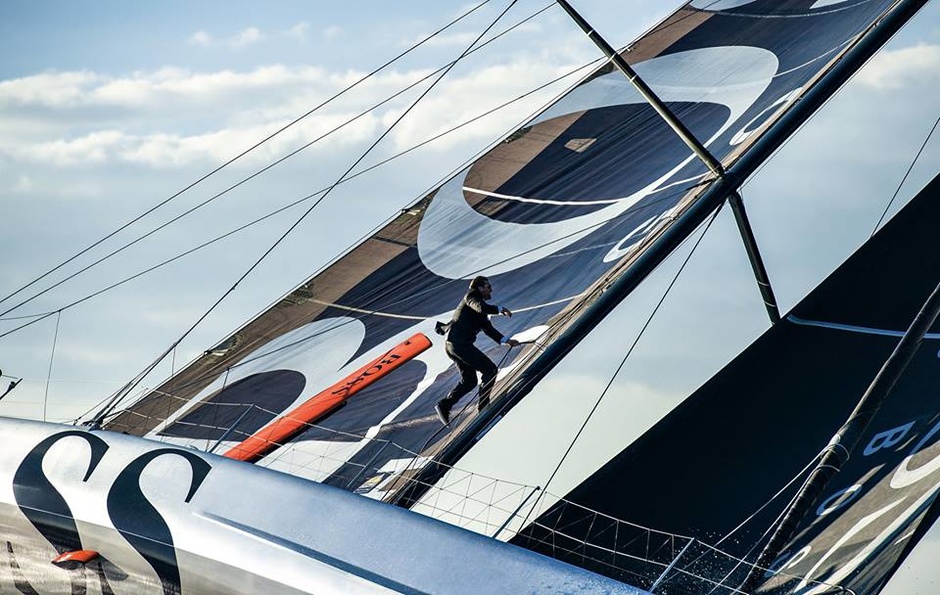 «My boat captain and good friend, Ross Danielle, drove the boat and did all the work. All I had to do was climb upstairs, "turn on the boss" and jump. He had to control the boat and keep it in a certain position»long enough.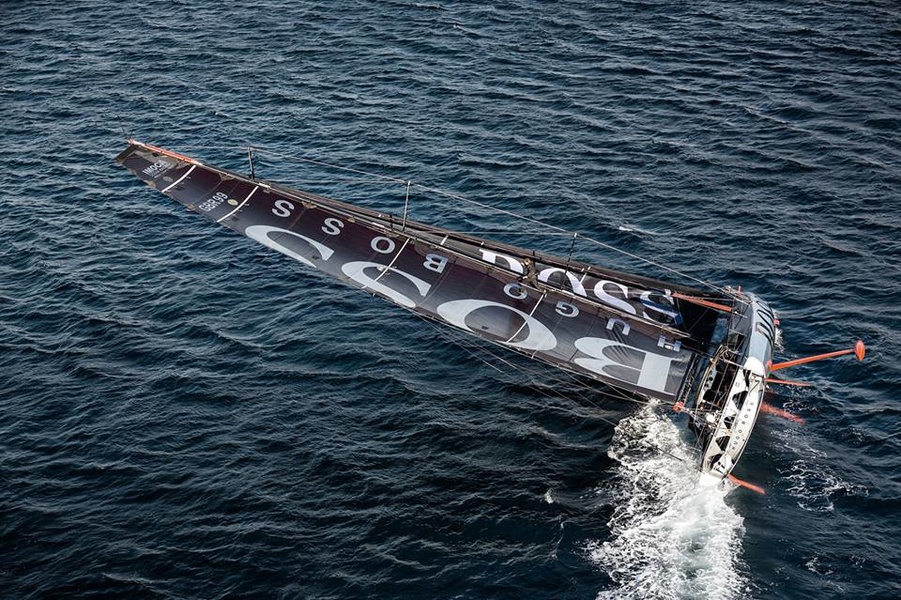 «I wouldn't say it again. It's too tense. When it was all over, I soaked in the tub for an hour trying to calm down. It was a lot less enjoyable than I had imagined».
I'm done with the tricks for today. Thomson focused on the next race, Barcelona World Race, which starts later this year, his partner will be Spanish sailor Pepe Ribes.
It would take three months, and then his attention would switch to the Vendee Globe 2016. This will be his fourth attempt to pick up the prestigious offshore trophy and rumour has it he will be chasing a new yacht, which immediately puts him on the favourites list.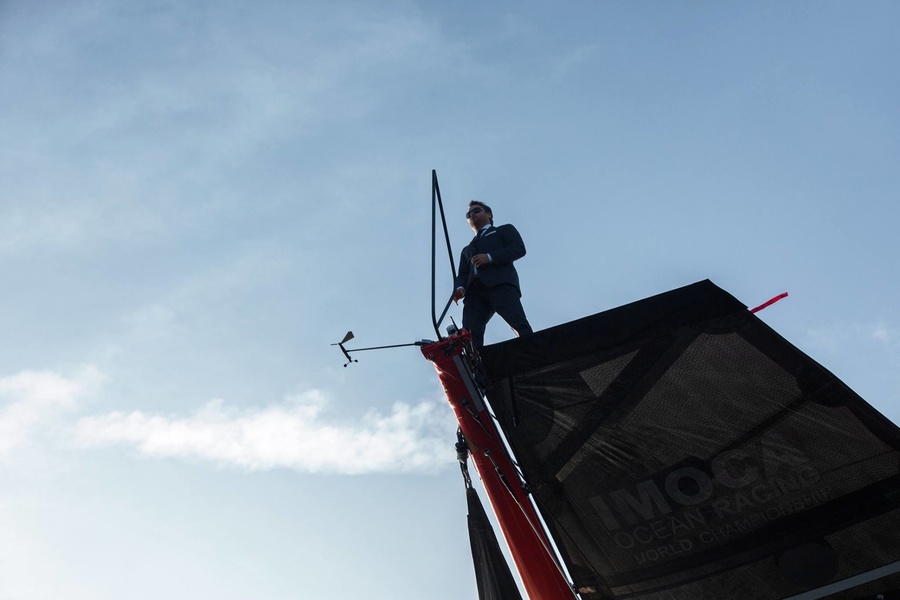 Author: Kate Laven.