People like Maxim Cookie are commonly called extremists and madmen. He calls himself an office plankton who wanted to see the world. Maxim had everything to live in peace and be happy by common standards: work as a head of Internet advertising, wife, a cozy house and a cat. He quit his job, got divorced and sold his apartment to buy a sailing yacht and go around the world on it. By the way, before he made this decision, he had never been on a yacht, and had nothing to do with yachting in general. Maxim scored a team, named his project «Three Gagarinas» and made a website 3gagarina.ru for him, where he will tell and show by his example how to follow in his footsteps. We talked to him about whether it was easy to part with a well-established life and how he plans to survive during his journey.
- Maxim, when is he going?
- In two weeks. The apartment is sold, the money is in hand, so it's not holding anything anymore.
- You recently completed your first yachting training in Turkey. What changed after that? Route, ideas, mood, some fears appeared?
- Let's just say reality was a lot cooler than I thought it would be. I didn't think it was gonna be so great. Fear? No, they didn't. Routes? It all depends on where we buy the boat eventually.
- Two weeks later on the road, and the yacht isn't here yet?
- Well, yeah. Our project has two parts. The first part shows how we start the world around us, how we learn. Now there will be a series of articles on how we will choose a yacht, how we will document everything, and then how we will prepare the yacht and go out to sea.
Initially, none of us were connected to the yachts, went on the yachts, and were not interested in this case.
We'll go all the way out there and prove by example that any office plankton can do it.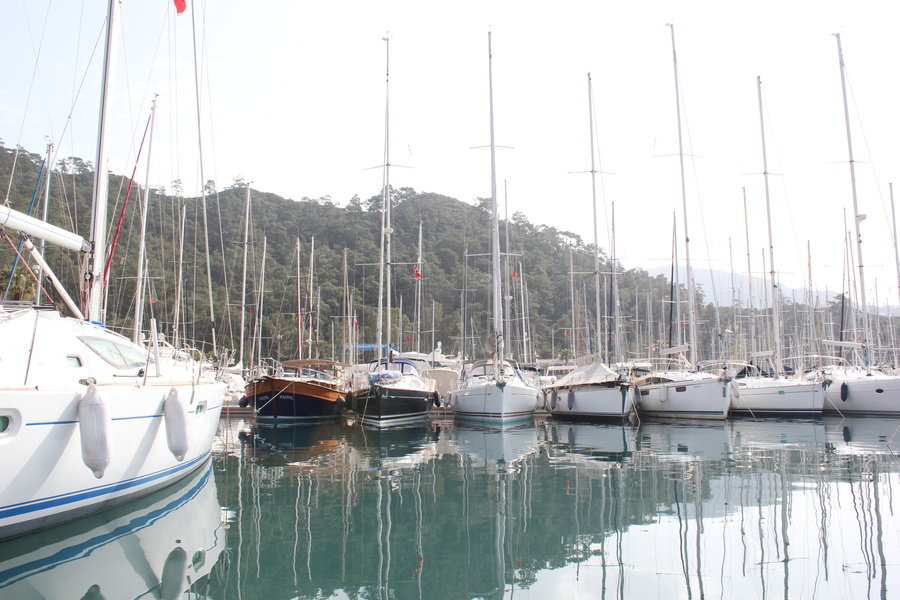 - Then where will you go in two weeks?
- Now we're picking yachts to watch. Several yachts are in Marmaris, there are options in Italy and Croatia. Where we choose and buy, there will be a start. On this basis we will plan the route, but in any case we will build it so that in November we will cross the Atlantic with one of the caravans.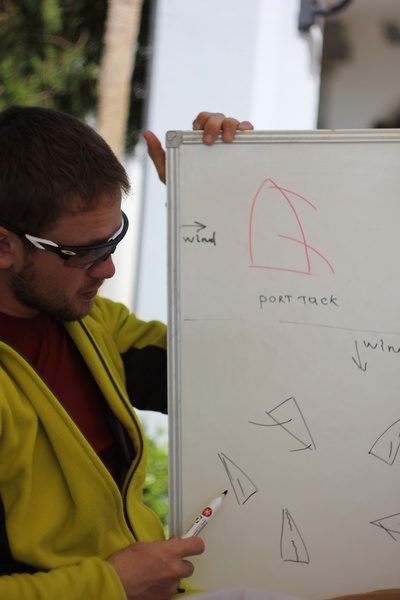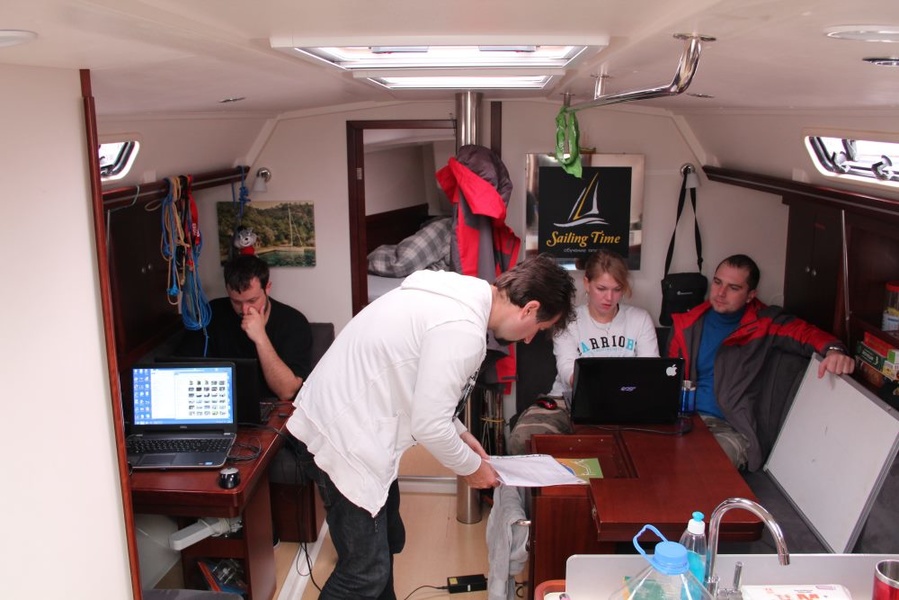 - Originally, as far as I know, there was a plan to start in America, on a catamaran. Why did you give it up?
- We're not going through finance at all right now. We just don't have enough for a catamaran.
- What's that enough for?
- Right now we're looking at a 33-40-foot yacht, some famous brand. Of course, used to be, like, ten years.
- How will you choose? On your own or will you go to professionals for help?
- I see everything myself at the beginning, but, naturally, at the last stage we will contact a broker to control our conditionally professional opinion.
- You raised money on «Boomstarter», but it didn't work out. How did you finally resolve the financial issue?
- Reducing the yacht. The second comrade «fell» off in terms of money, and it led to a budget cut. I will be the sole owner of the yacht.
- But did the comrade stay in the crew?
- It's a complicated question, I don't know the answer to it.
- And then who is surely part of the team?
- The four of us were trained: me, my friend, with whom we originally wanted to buy a yacht in half, and another couple. He is a mechanic, she is a designer journalist. With this couple, I'm guessing to move on. Will the comrade go or will he not go? Probably not.
- Weren't you planning on going around the world with your wife?
- I got a divorce.
- Wait, I just read your joint interview the other day, where everything was fine.
- Yes, everything has changed, everything is very dynamic.
- Obviously, it's a personal question and you may not answer it, but did the round-the-world cause the divorce?
- Well, let's just say round the world was the second reason, final. Most women tend to have a quiet, cozy home and a normal life, and in the end she wasn't ready to devote five years to it.
- But that didn't make you change your mind?
- No, because I think that the wife should follow her husband.
They followed the decembrists to Siberia, and I did not even call her to Siberia, I wanted to give her the world.
If it didn't encourage her to follow her husband, then she was the wrong wife.
- It turns out three people have finally gotten together. It's clear to you, you're the captain. How the roles in the crew have been distributed among the other crew members.
- We're all trying to be generalists. Everybody's gonna be shooting and taking pictures and writing. The only thing is, I'll be doing more video editing. Julia will be more in charge of our texts, literacy and stylistics. Pavel - on the technical part and information gathering.
- And who will watch the yacht?
- Everyone will be.
- According to you, the project is designed for 5 years, and your financial situation looks quite uncertain. What will you live on all this time?
- We believe that our project will shoot in terms of media, and after we go on a trip and start posting photos and videos, there will be sponsors. And even if they don't appear, we believe that with YouTube subscribers, social networks and website visitors, we will survive on simple advertising.
- And if it doesn't? Do you have a backup plan?
- There are many options for remote work, ranging from taking photographs for photostocks to writing articles for various publications.
- There's a lot of attacks on your project from experienced yachtsmen.
- We've just had a communication breakdown with them. In what way? We write for ordinary people, for office workers like us. Accordingly, we write how we think at the moment and we write about how our thoughts change over time. And professional yachtsmen read this, and naturally their hair stands up.
They don't realize we're not going around the world «right now», running.
We are not going to go around Cape Horn in the first six months, we are going to study and practice until November, a lot of walking, including with our school Sailing Time, where we studied. We are going to go back to Marmaris, to spend another month or two with them, to walk next to them for advice. And we're gonna get as prepared as we can for that. We are not writing this on the resource, because all this will be gradually implemented and gradually we will talk about it. They see only the outside side, not knowing what is behind it.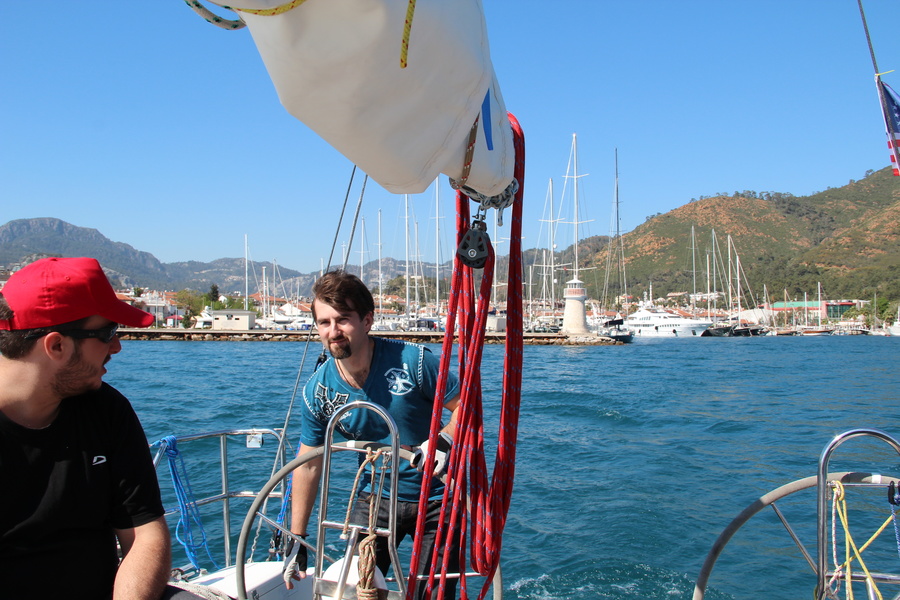 - They're worried about the safety of the crew in the first place.
- They are attacking us because they do not see that we care about it, but they do. And we know that we're not crazy people.
- We're not crazy after all?
- No, of course we wouldn't. We love ourselves, we love our lives, we value ourselves, and that's why we'll learn and prepare.
- By the way, why do you think it didn't work out with «Boomstarter?»
- And it wasn't supposed to work out there. I went there only to make the project public. A good example with the frigate «Standart», this project originally had a giant audience of those who went there. And we don't have one, we haven't even gone out to sea yet. The other thing is, if we went there in a year.
- What is the hardest thing to part with?
- Nothing. I outgrew Moscow, though I still love it madly. I moved here seven years ago, and most of those who came with me then have already left town. I guess seven years is such a gap when Moscow fills you with everything, gives you everything you could give and you have to move on.
- Parents, friends?
- My father after retirement bought a house in Ukraine, and my parents now live on the seashore, running their own farm. Friends will come to visit.
- You promised to give instructions to the same office plankton as you. Part of the initial path has already been passed. Tell me what to do in the first place.
- First of all, it's learning, learning and learning again. You can't prepare for any books, any courses, any theory. What you imagine, in practice, is completely different. You can't do without going to school here.
Many people say on forums that you can learn a theory and slowly learn everything yourself. Initially, no.
I think that the first basics should be learned at school, under the guidance. Once you get this basis, you move on with it.
- Maybe we should join a more professional crew and go out with them. School is school, and the ocean is ocean.
- That's a topic we've been thinking about. Pasha helped our school instructor to sail the yacht, they went from Italy to Turkey with curtains for a week and a half. Now it turns out that he is the most experienced yachtsman in our team.
- Wouldn't it be more logical for him to become captain?
- The captain is primarily an administrative position rather than a helmsman. The captain has a responsibility, he makes decisions.
- Are you ready to take that responsibility?
- Yes, of course I did.