Sell the yacht to the king and this season you don't have to spend money on advertising. One catch is doing it. Today we stopped by the Dutch shipyard that managed to do it. Wajer & Wajer is making stunningly photogenic boats - one of them, the shipyard's flagship, the Osprey 38, as we wrote before, welcomes important guests to the Cannes Yacht Festival, and one of these is owned by the King of the Netherlands.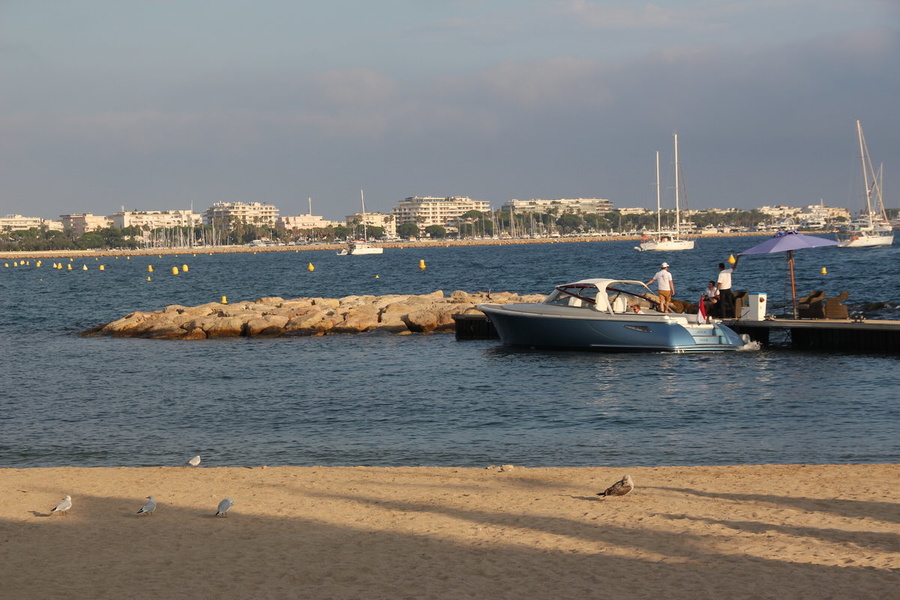 Let's take a closer look at what kind of bird it is. On the stand there are two 38 models, differing only in color - one green metallic, the other - azure.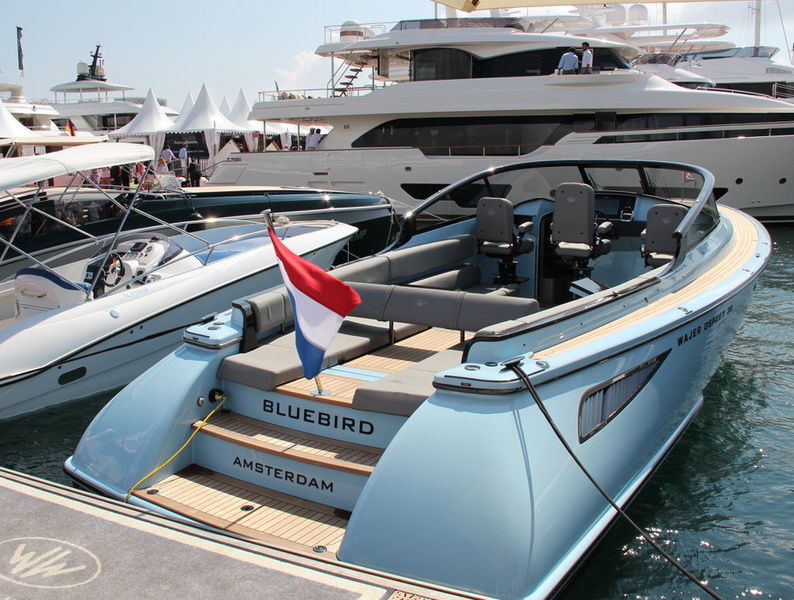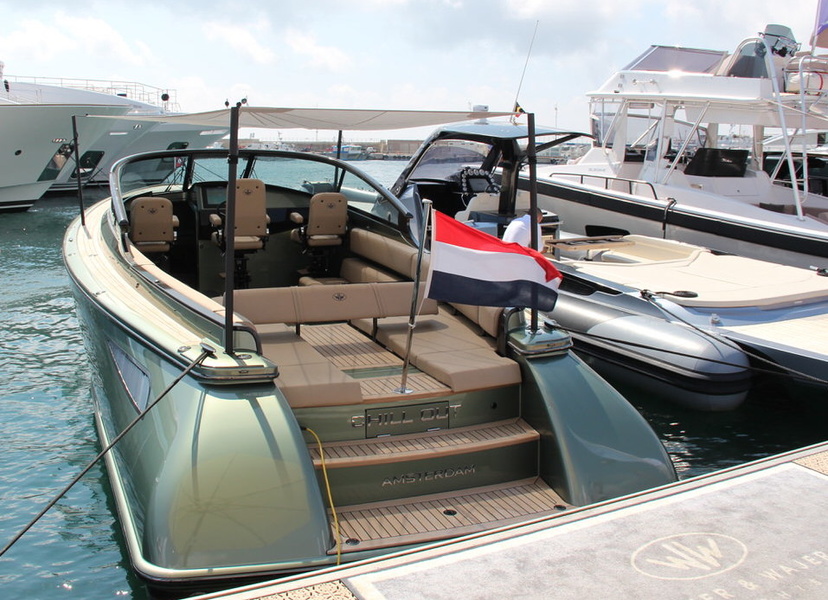 We visited the green Chill Out - her cabin has air conditioning, refrigerator and an awning above the cockpit. During the parking there is a place to cool yourself and where to cool the martinis.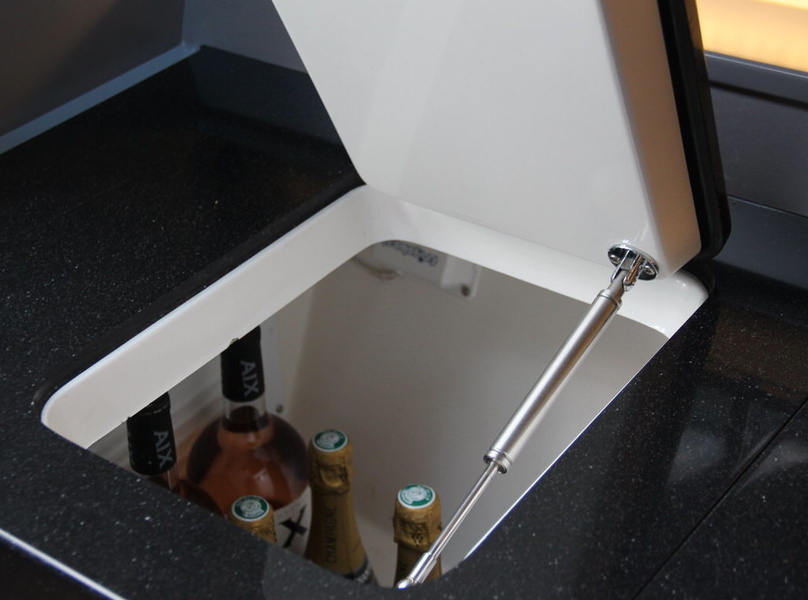 With its small size (11.3 meters in length, 3.76 meters in width), it has a bathroom quite decent size (photos are not included, believe me).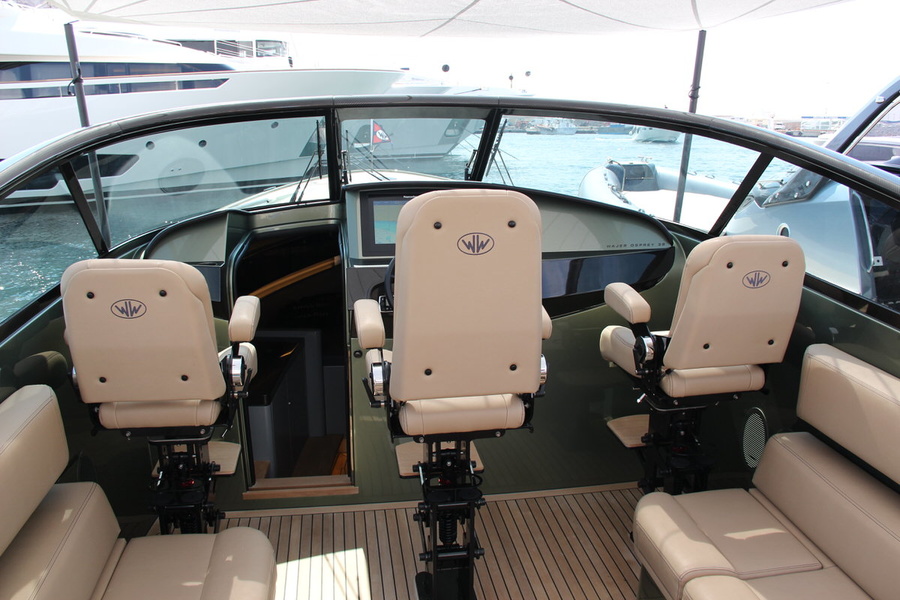 The design is harmonious and symmetrical - the boat has turned out to be stylish. The famous Dutch studio Vripack worked on its appearance and was responsible for the architecture of the tender.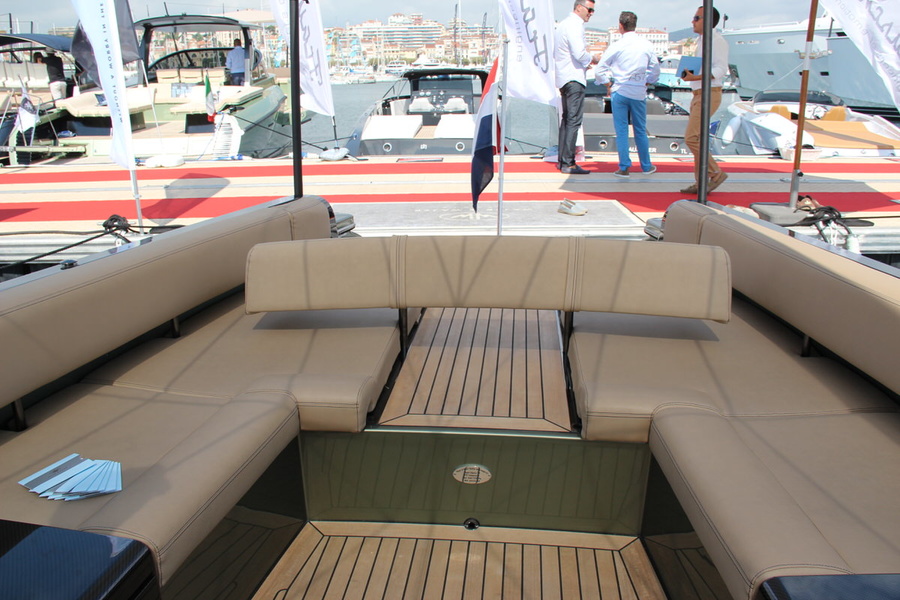 The boat is capable of speeds up to 45 knots depending on the installed engines and your need to burn gasoline (two Volvo D4-DP diesel engines with 301 hp are standard). It is equipped with an IPS drive.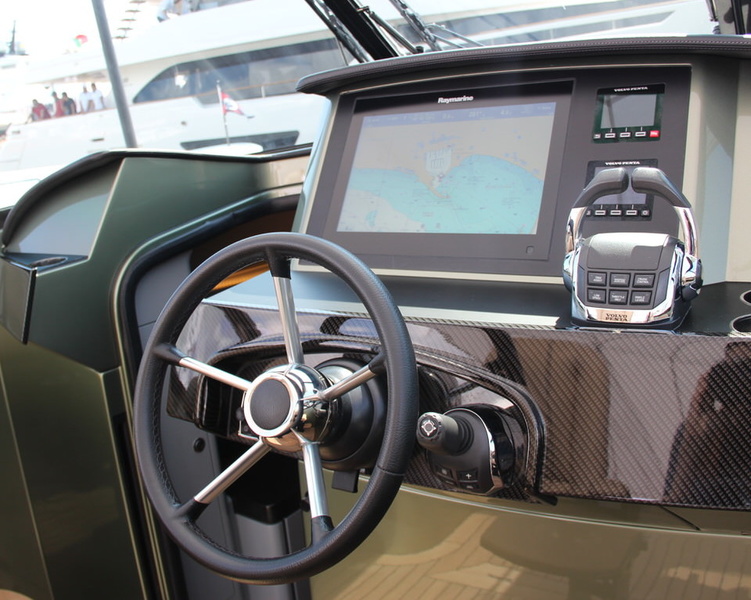 We remind you that during the season of autumn exhibitions we will share our impressions of the boats we liked. All notes will be collected under one tag for convenience. Stay tuned!