Can a tablet become a best friend of a yachtsman? An ordinary one, hardly. First of all, it is too fragile and subtylene to survive a long voyage: a drop of water caught in an unsuccessful place easily does to it what a drop of nicotine with a horse, and an unsuccessful fall not only covers the screen with low appetite cracks, but also deprives it of the desire to respond to the touch. Secondly, the tablet is terribly greedy for electricity and has a lousy habit of discharging just when the owner sailed away from the socket at maximum distance. However, all this does not apply to all models. We have selected five models that are quite suitable for swimming and can bring a lot of benefit if you download the weather applications and navigation software on them before leaving.
Sony Xperia Z4
Price: 47 thousand rubles per version 32 GB LTE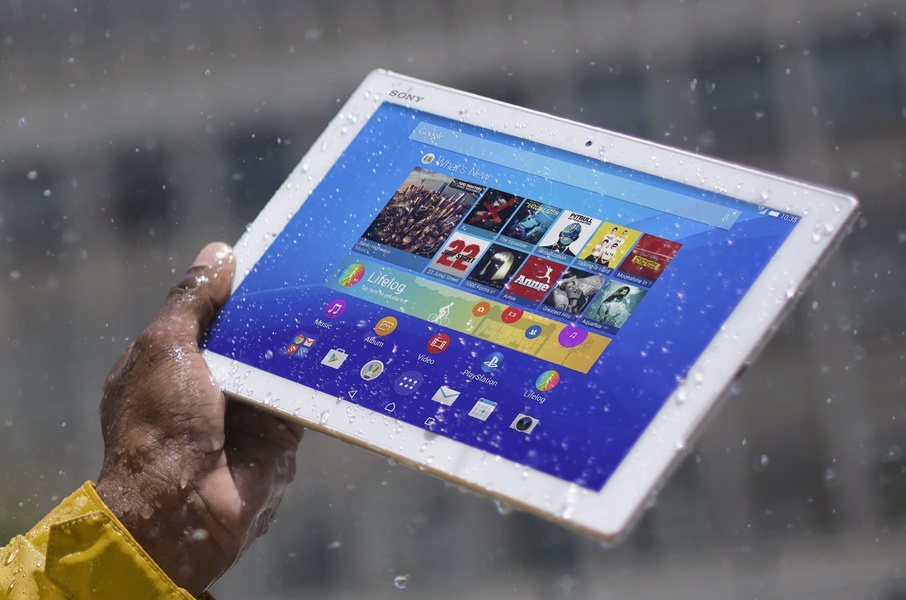 Waterproofing has been the hallmark of Sony's premium smartphones and tablets for years. The usual user of this option is not so much use, except for the ability to continue phone chatter even standing under the shower. However, yachting enthusiasts will find this feature very useful, especially since the designers have provided the new Android 5.0 tablet with waterproofing to the serious IP65/68 standard, which implies the ability to dive half an hour and a half to a depth and the ability to withstand the impact of water jets from all directions.
Hardly, of course, the owner will allow such a sophisticated mockery of the gadget, but such a ficha is a good insurance policy for any firefighter.
To seal the tablet, its developers used special nanotechnology, which allows ports to be left open. Now they do not need to be ugly with inconvenient rubber plugs! Unlike most other models in this review, the novelty Sony is not equipped with shock protection, but its weight is much lower than that of competitors - with a full 10-inch diagonal, it is only 390 grams. The display with high 1560-line resolution, built-in GPS-receiver and LTE-modem, as well as eight cores in the 64-bit engine Snapdraggon 810 does not adjust to the expectations of outstanding autonomy, but the developers assure that the built-in battery with a solid 6000 mAh capacity will be enough for 17 hours of continuous operation, and when you turn on the Stamina maximum power saving mode - and only for the whole week.
Panasonic Toughpad FZ-G1
Price: 155 thousand rubles for version 3G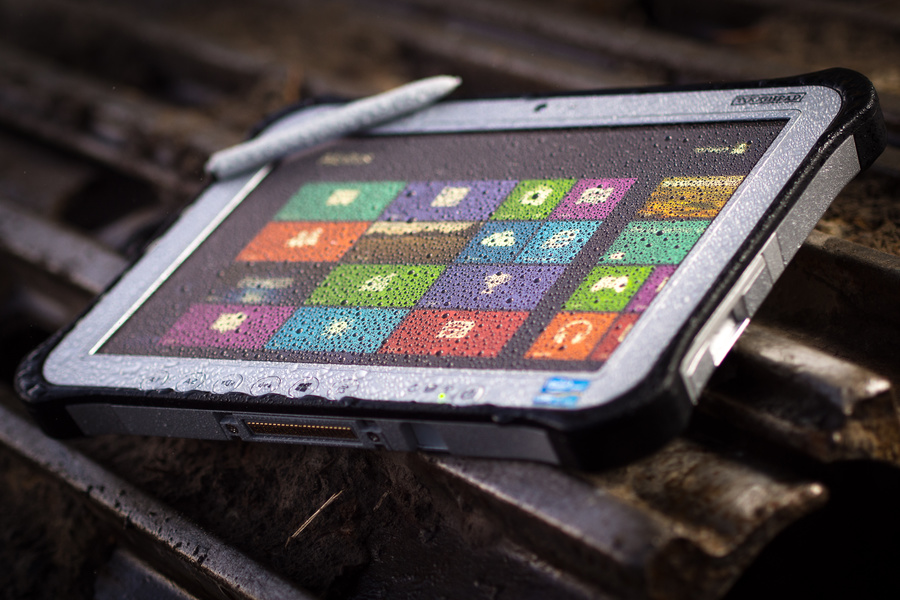 Tough in Russian means «cool». It is not surprising that the Toughpad line, launched by Panasonic on the market, contains powerful devices intended for work in extreme conditions. The brutal-looking FZ-G1 in a fully rubberized body is a typical representative of its family: it is not only protected from moisture according to IP65 standard (which means that splashes will not cause any harm), but also easily withstands a fall from the height of human growth.
With these abilities, he can come out in one piece even from a strong storm if you suddenly forget to hide him more securely.
One more important feature - increased legibility of the image. Designers did not chase for super sharp resolution, but doubled the brightness of the 10 inch screen, so that everything could be seen even under the most ruthless sun. The device runs on Windows 8.1, armed with GPS navigation, and most importantly - is equipped with a capacious SSD from 128 GB and a solid intelligent processor from the family of Core i5, which is usually equipped with a business class laptops. However, its weight too is quite comparable with a laptop - even in a basic complete set it is off the charts per kilogram, and with an optional battery of the increased capacity necessary for 18-hour work without recharging, becomes still feel.
Fujitsu Stylistic Q665.
Price: $1300 for Japanese market, in Russia not yet announced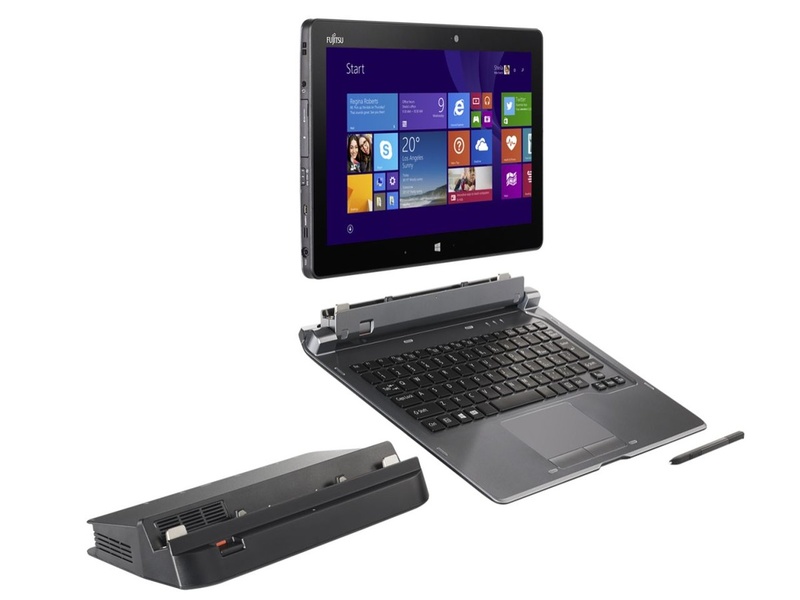 Conceived as a hybrid device, this tablet with a grand 11.6" diagonal and Full HD resolution is easily converted into a notebook in conjunction with an optional keyboard. The IP55 international dust and moisture protection allows it to withstand jets of water without fear of even the strongest tropical rains. A solid, intelligent engine combined with an 8GB of storage capacity and a 128GB lifting SSD provides high performance, while the built-in battery is ready to run for 11 hours without recharging - less than the view leaders but noticeably more than conventional tablets.
However, the weight of the device is almost 800 grams - also significantly higher than the market average.
The presence of GPS-receiver allows you to use the gadget as an additional chart plotter, although Windows 8.1 as a mobile platform significantly limits the choice of navigation applications. However, the most popular of such applications - Navionics - has a version for work under Windows and is available for installation on board a tablet.
Samsung Galaxy Tab Active 8.0
Price: 19.5 thousand rubles per version 16 GB LTE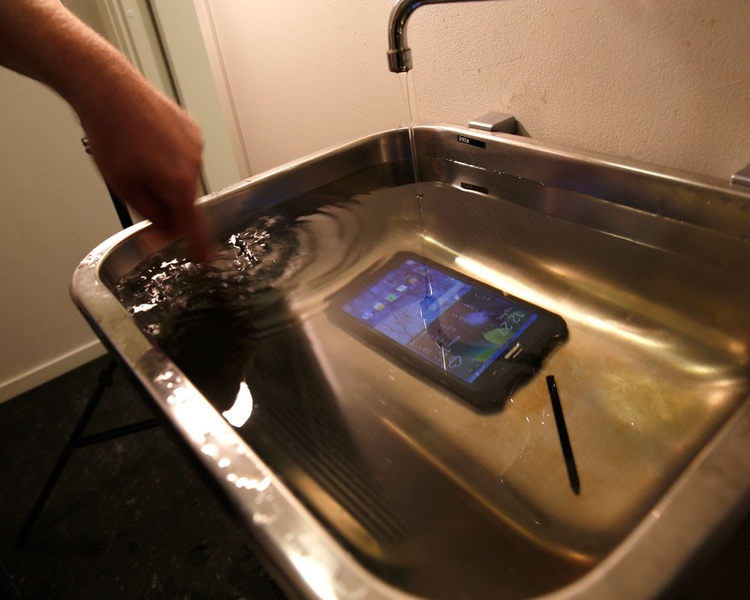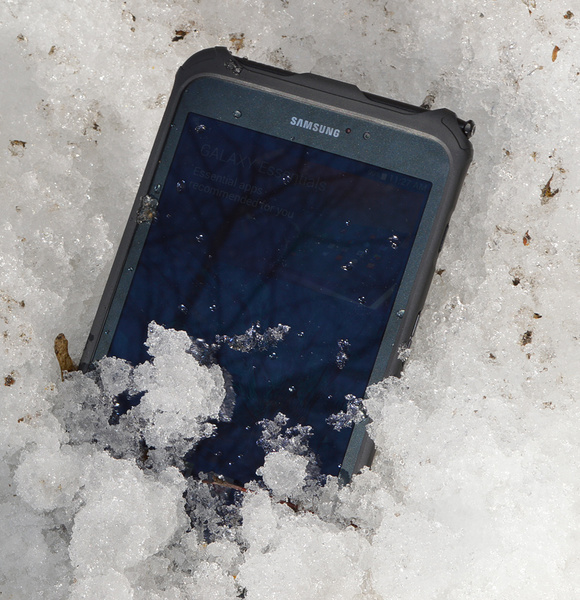 The venerable Korean family Galaxy Tab is so large and diverse that it can find tablets for any, the most exotic taste. This tablet is designed to work in adverse conditions - for example, on board a yacht - and comes in a special rubber case, which comfortably holds the tablet in your hand while rocking it hard. Even if it is inadvertently dropped, it will not be able to cause serious damage - the hull design allows you to carry the falls from a height of human height.
Together with the fall protection the developers have provided for protection from temperature fluctuations - the device continues to work in an ice storm from -20 to Celsius, and at +60 under the scorching tropical sun.
Protection against moisture - the highest grade IP67, which allows you to not only withstand heavy rains, but also bathe at a depth of 1.5 meters.
GPS and GLONASS are responsible for the orientation of the device on the ground, but in terms of multimedia capabilities it is not particularly outstanding - four cores of 1.2 GHz and 800 lines in the display. But the economical stuffing allows you to stretch the 4450 mAh battery power reserve for 11 hours, and with its 400 g weight will not tire your hands even at the end of a serious journey.
Apple iPad mini
Price: 41 thousand rubles for 128 GB LTE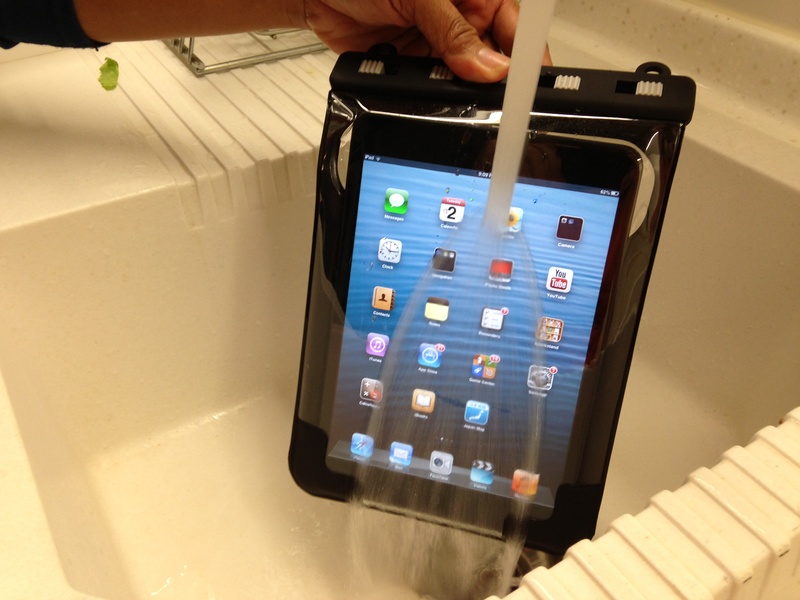 The most popular tablet in the world is not protected against moisture and falls from height by default, but this problem is not fatal at all: the market is full of specialized shockproof and waterproof covers, so with an additional investment of one and a half to two thousand rubles it is easy to adapt it to sailing on a yacht. The famous 8-inch display with 1536 line resolution guarantees excellent visibility, GPS and GLONASS receivers provide decent navigation abilities, and the iOS platform is the best option for the yacht in terms of variety of quality software responsible for mapping and weather forecasts - here and Navionics, and Plan2Nav, and iNavX, and iGrib, and Windfinder c Weathertrack.
With an abundance of apps, the iPad is easy to turn for a yachtsman into a versatile «Swiss knife» with a range of features for every occasion.
Navigator, compass, weather station, media player, game console - everything fits into one elegant case.
The shockproof case will slightly spoil its elegance and add a little extra weight, but even with it, the 340-gram calf «»will be comfortable to feel in your hands, and the battery will last 10 hours from one charge. Unless, of course, it's overloaded with extraneous work.