Red Bull Company together with St. Petersburg Yacht Club continue to recruit competitors for the Red Bull Foiling Generation, one of the stages of which will be held in St. Petersburg on September 23-27.
Red Bull Foiling Generation is an international series of regattas for talented young sailors aged 16 to 20 years old. The competition takes place on sailing catamarans of the Flying Phantom J-foat class sailing catamarans, capable of speeds up to 35 knots.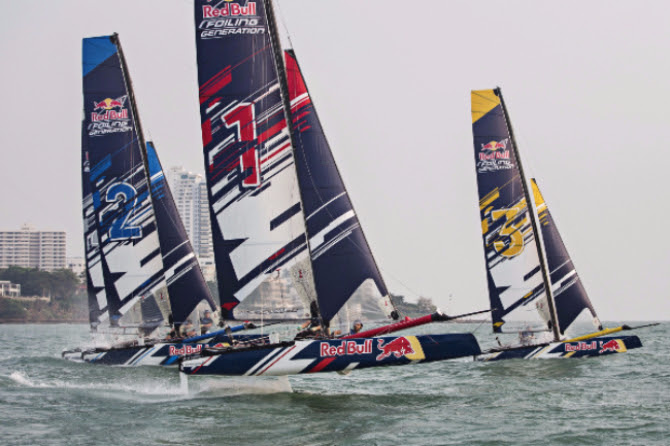 «The races are held according to the knock-out system».
The regatta is extremely young - it started only in 2015. Its first stage started in Japan, and during the year the competitions will be held in 7 countries.
The final race is planned for 2016. To apply and find out the regulations of the regatta, please follow this link.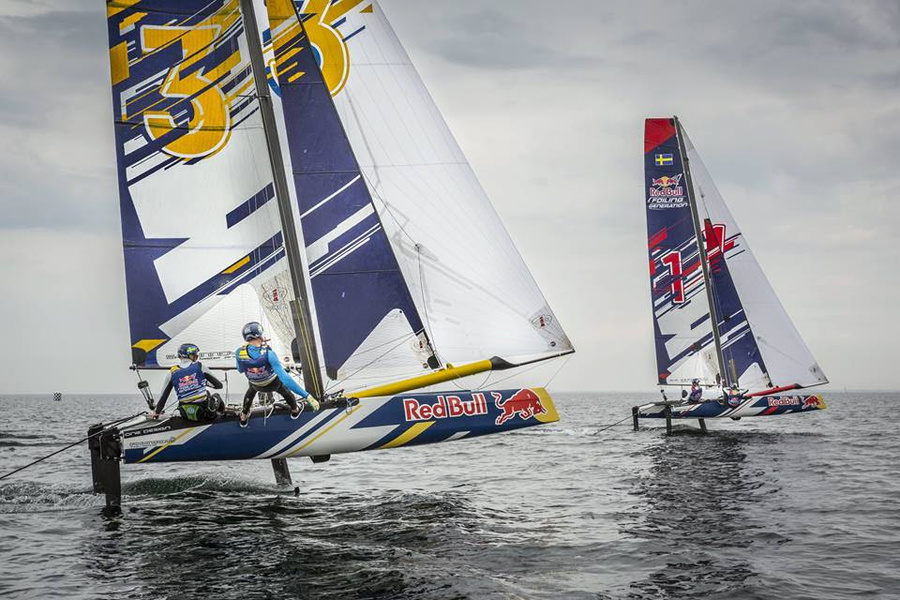 The idea of organizing such races belongs to the athletes of the Red Bull Sailing Team, twice winners of Olympic Games in «Tornado class», Roman Hagar and Hans-Peter Steinacher.
The competition is a kind of preparation for more serious races, in particular «the America's Cup».
«We offer young athletes a unique experience," Steinacher said. - Kids who show their skills will later compete in a variety of catamaran classes: the Red Bull Foiling Generation, the Red Bull Youth America's Cup as well as the Extreme Sailing Series».