Cimco Marine of Sweden has developed the world's first 200 hp diesel outboard engine.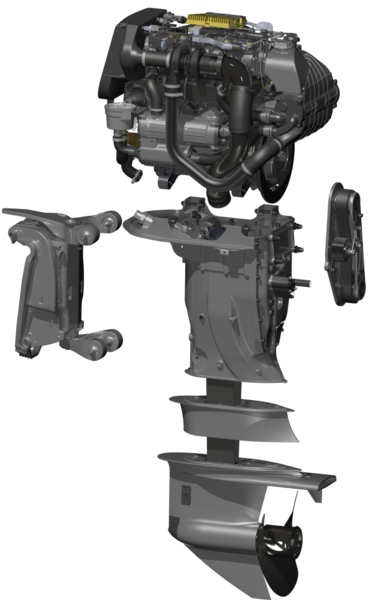 A diesel engine with the same output as a petrol engine tends to be much bulkier and more difficult to adapt to sea conditions, but the Swedes have managed to find a solution to these problems. Oxe Diesel uses a belt-drive system to transmit power to the propeller, allowing the motor to be suspended at a 90-degree angle from its standard position. This makes it possible to use a less bulky propulsion unit.
Oxe Diesel is comparable in size to similarly sized petrol two- and four-stroke outboard engines.
Its difference from its petrol counterparts is a slightly lower idle performance and slightly less acceleration, as well as greater weight. The advantages, however, outweigh the disadvantages: firstly, it eliminates the need to carry containers with extra fuel, and secondly, the operating costs are reduced, and the time between maintenance increases.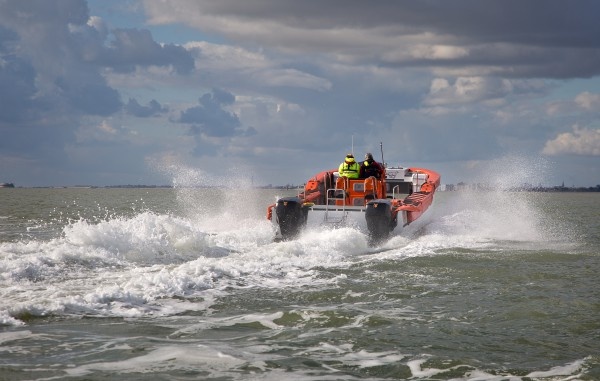 Fuel consumption at wide-open throttle of the 200-hp Oxe Diesel is 43 liters per hour, while its equivalent 4-car petrol outboard engine eats 71 liters per hour, the two-rol engine - 73 liters per hour.
The price of the new engine is yet to be announced. It is expected to be higher than the cost of similar performance petrol outboard motors, but the manufacturer claims that the cost will be covered by savings in operation. Cimco Marine calculates that after 4 years of operation it will spend five times less on engine maintenance than it would have spent on the petrol version.
«We fitted two Oxe Diesel engines to a 10-metre Cheetah catamaran. It's a heavy boat, but we still got her up to 30 knots," says Jeremy Paul, CEO of Proteum and Oxe Diesel distributor in the UK, Ireland and the Channel Islands. - Cimco in Sweden has a demo boat with a sleeker hull and a single engine that does about 45 knots».
Series production of the Oxe Diesel 200 hp is expected to start in early summer. It will be available at retail from July. Cimco Mrine plans to expand the range to include engines up to 400 hp.