The influential website Superyachttimes.com published drawings of a 128-meter megayacht designed by Jamie Oliver for current US President Donald Trump.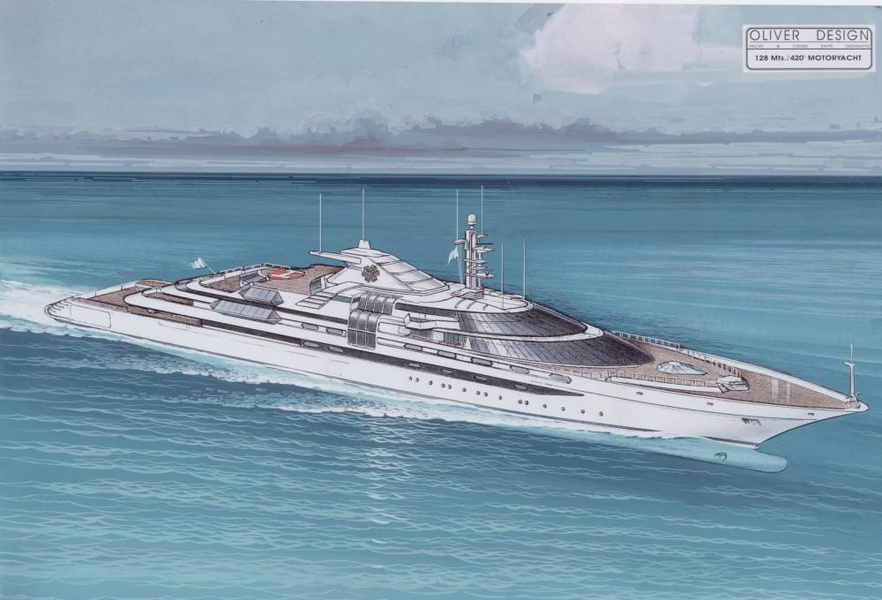 «In 1993 Trump commissioned Oliver Design, a then small and little known Spanish naval architecture studio, to design» a yacht that would be not only the largest in the world but also the most beautiful.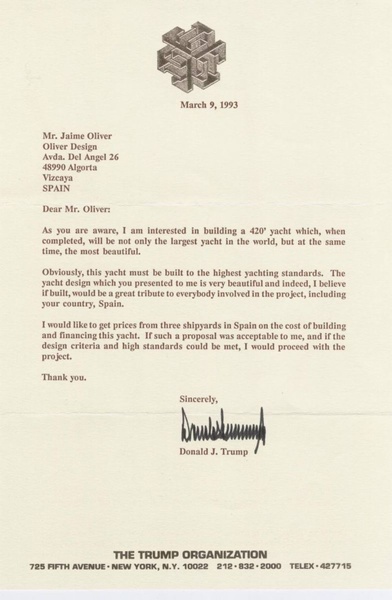 Two years earlier, Trump had sold the 86m Benetti Trump Princess (now Kingdom 5KR). The American businessman began looking for a replacement for this yacht back in the 1980s. He approached Italian design studio Arté Designers SNC to develop the concept for a new yacht. Construction of the vessel began at the Dutch Amels shipyard, but when the project was 20% complete, Trump wrapped it up. The reasons for this action are unclear, but it seems that the financial difficulties experienced by the client's hotel and gaming business at the time played a major role.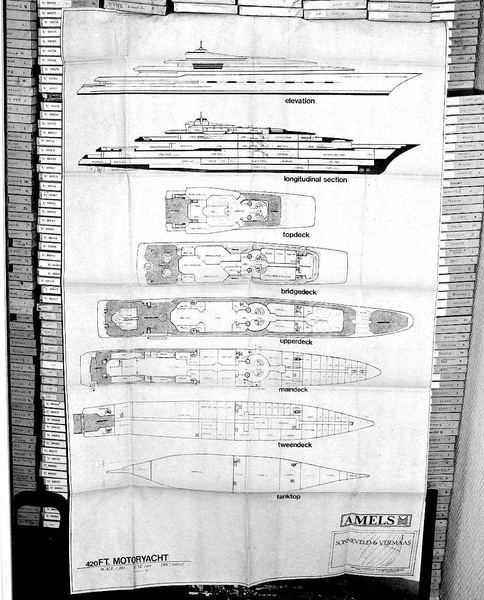 A decade later, Trump returned to the idea of building a new yacht. After receiving a fee of $170,000 from him, Oliver Design set to work. Jamie Oliver, the studio's founder himself, took over the project. His son, who knew English much better than his father, was in charge of communications with the American client.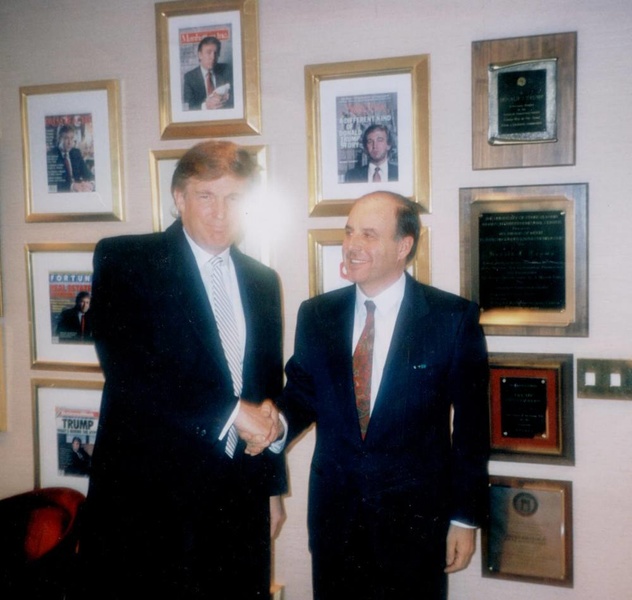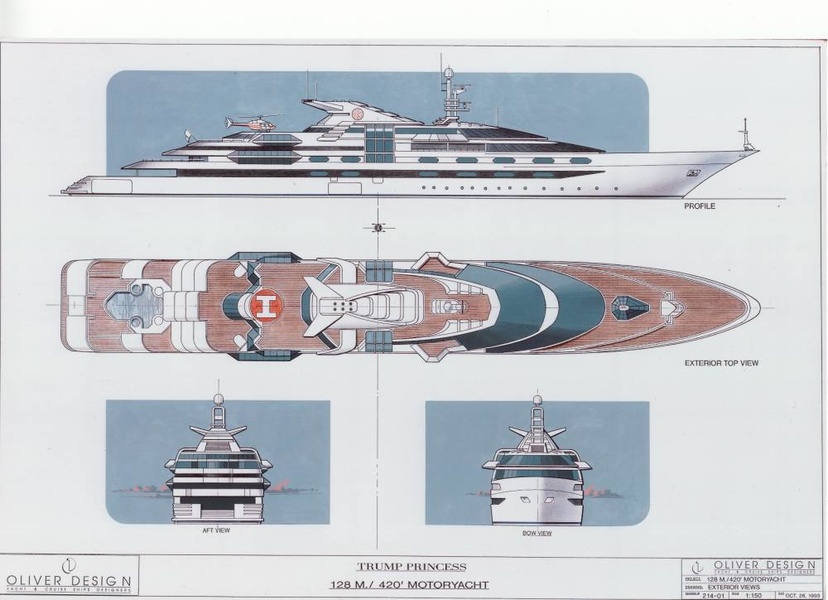 Jamie Oliver drew up a design for Trump for a 128-metre four-deck yacht with a helipad, swimming pool and Jacuzzi. The size of the outdoor seating areas was unprecedented even by modern standards.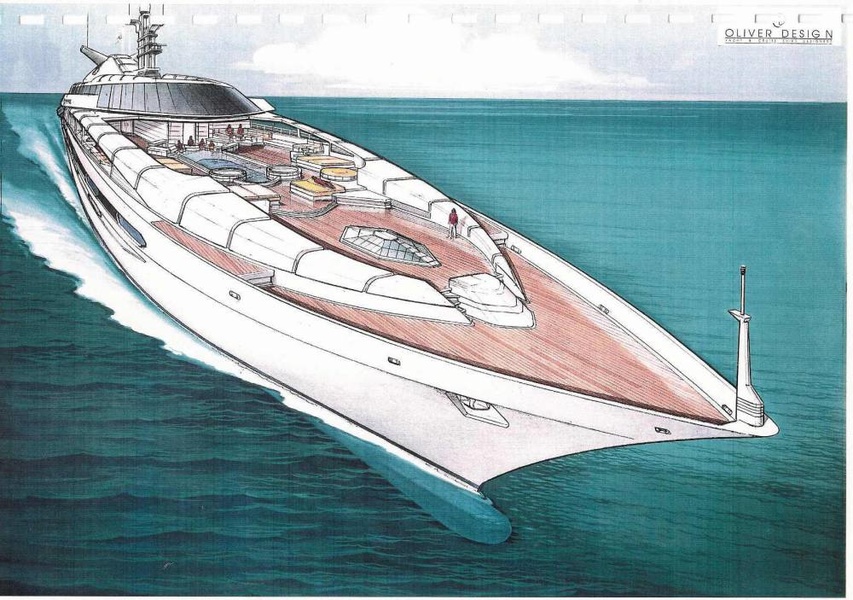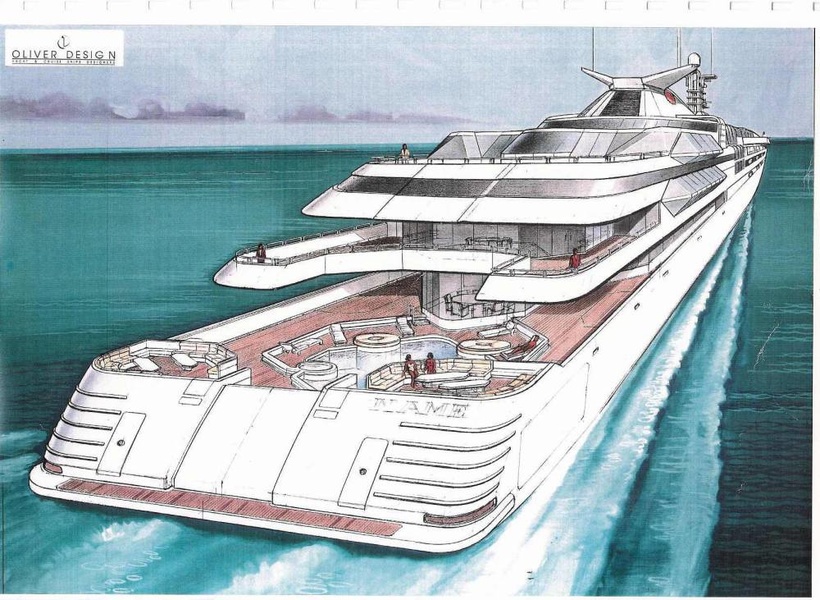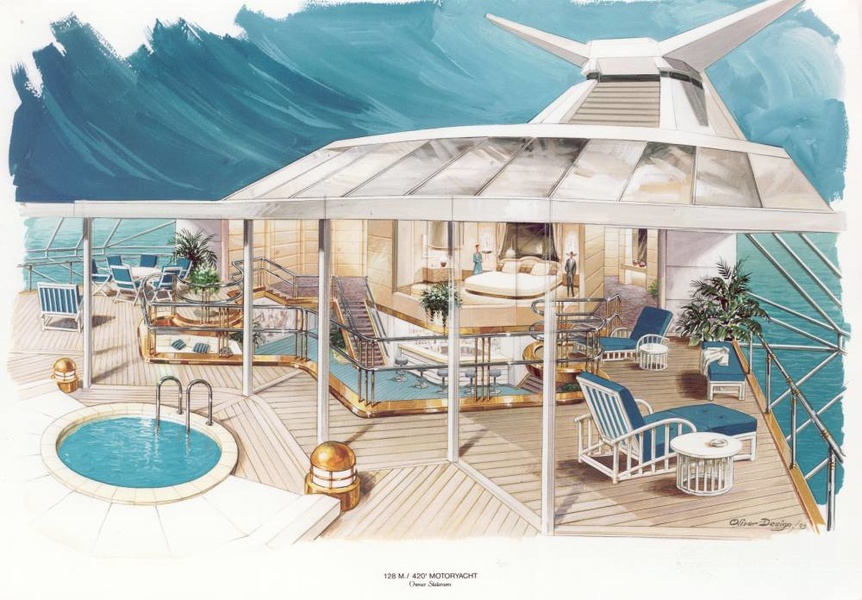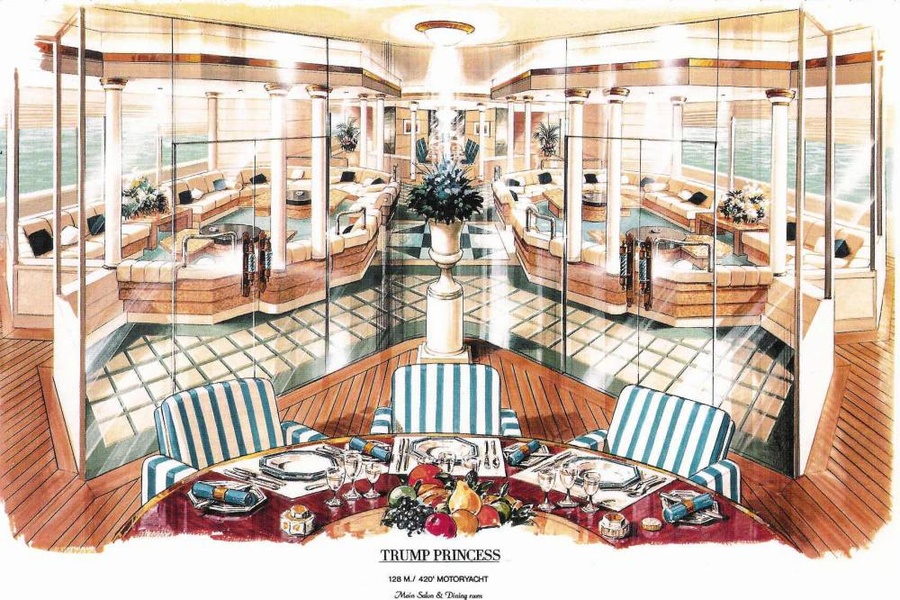 The project had already been under construction for several months. Negotiations had begun with the Spanish shipyard Astilleros Españoles (now Navantia) to build the vessel when Trump unexpectedly informed Jamie Oliver of his decision to scrap the project. The ship was never built.