The first stage of the largest project of the All-Russian Sailing Federation - National Sailing League - was held on the territory and with the support of Sochi Grand Marina by Burevestnik group from March 24 to 26. The first were the winners of the last season of the project team «Lord of Sails - Europe» by Vyacheslav Ermolenko.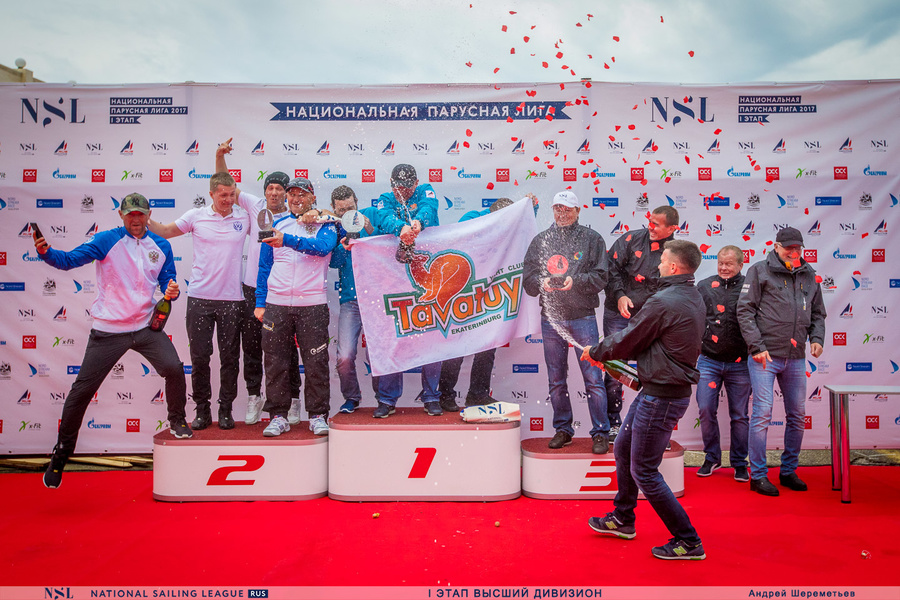 In the new season, the League will consist of two divisions, Superior and Premier, which will include 8 and 7 rounds respectively. In the highest division of the League will compete 27 crews from different cities of Russia, 25 of which came to Sochi, to open the season.
The race committee managed to give 22 starts in three days, so most of the teams had 8 races each according to the transfer table.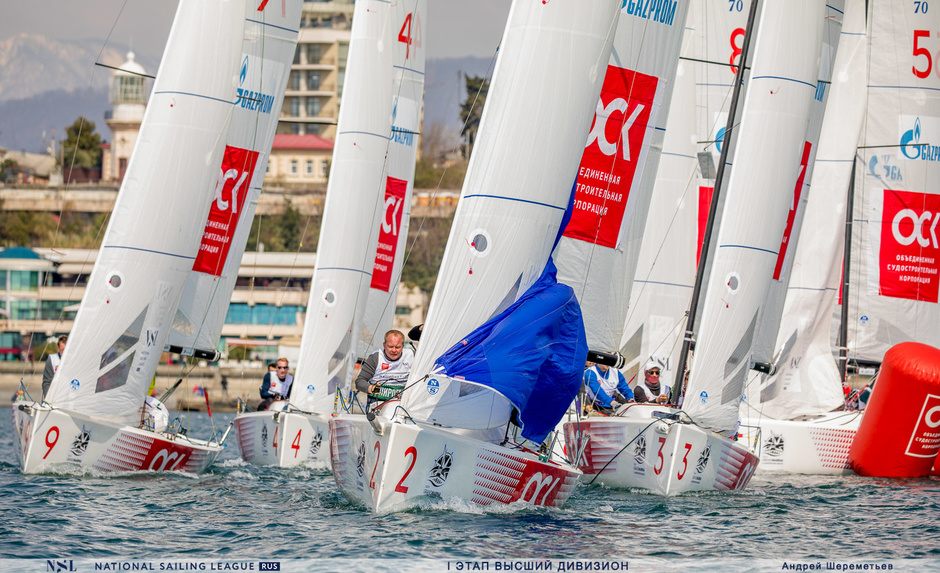 The first and third race days were not the most windy - 5 and 4 starts were given respectively. «But on Saturday the weather favored the sailors - closer to the afternoon the wind began to gain», increasing to 11-12 knots. The day was the most productive with 13 races held. In addition, the sun was shining brightly and a large number of spectators on the shore enjoyed watching the twists and turns of the rivalry.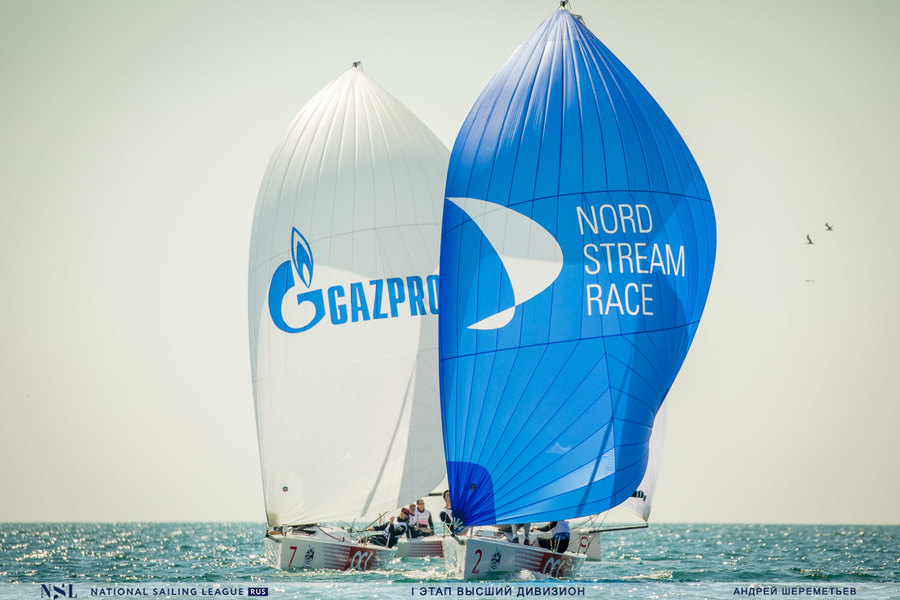 First place in Sochi was taken by crew Vyacheslav Ermolenko «Lord of Sails - Europe» from Ekaterinburg, second by Navigator Sailing Team of Igor Rytov (Moscow), third by «PIRogovo» Yury Morozov (Moscow Region).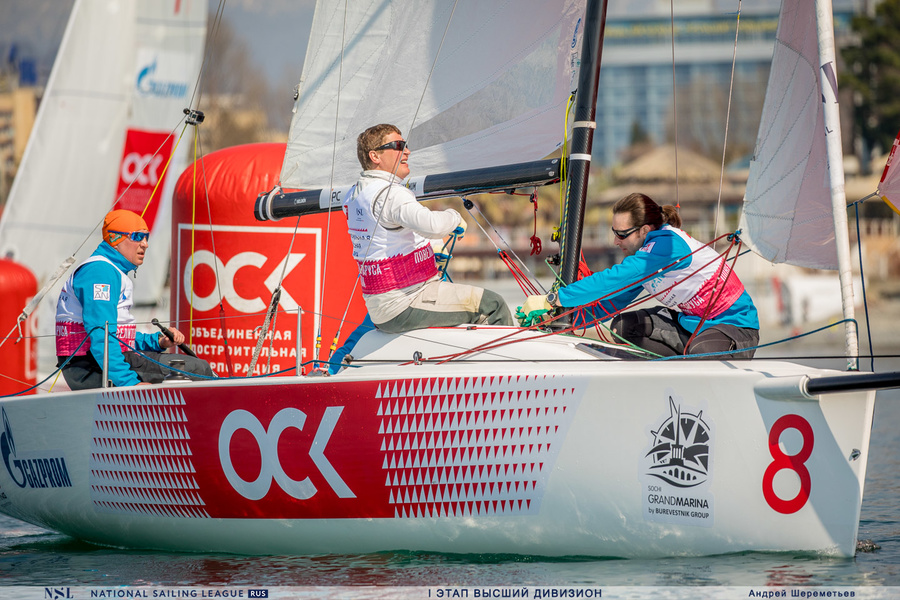 The special prize «Leader», established for the project by the general partner of USC League, was awarded to the crew of Dmitry Samokhin Rocknrolla Sailing Team from St.Petersburg. According to Glonass Tracker data they were the fastest in one of the races of the stage.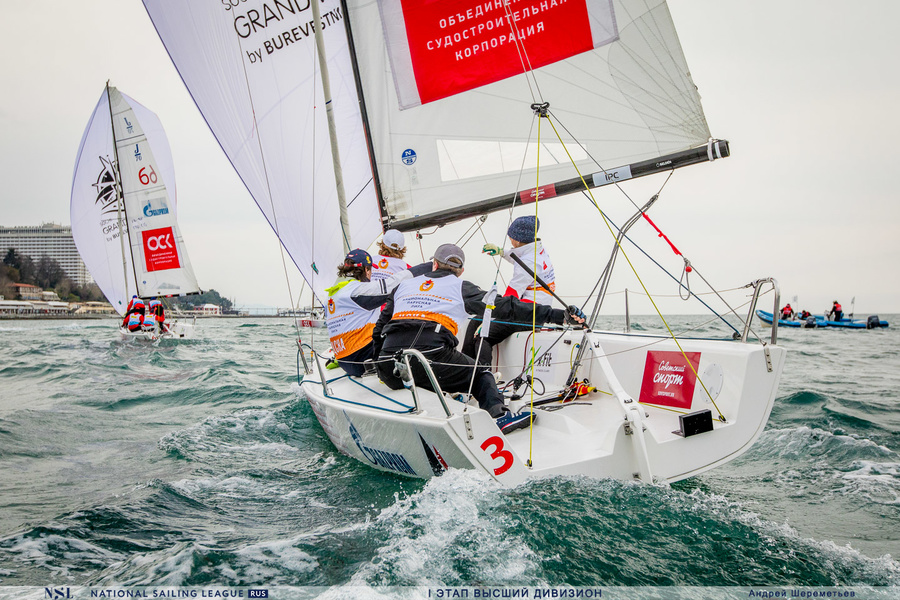 The next leg of the National Sailing League Top Division will be held on April 21-23 in Sevastopol. Stage I of the First Division will also be held this weekend at Sochi Grand Marina by Burevestnik group.