Lürssen has delivered the 123m megayacht Al Lusail to an owner in Norway. AIS data shows that the boat is currently moored in Kristiansand. For some reason the Norwegian town has become a very popular location for sea trials and handovers to owners of the world's largest yachts. The giants took turns there, for example. Luna и Eclipse.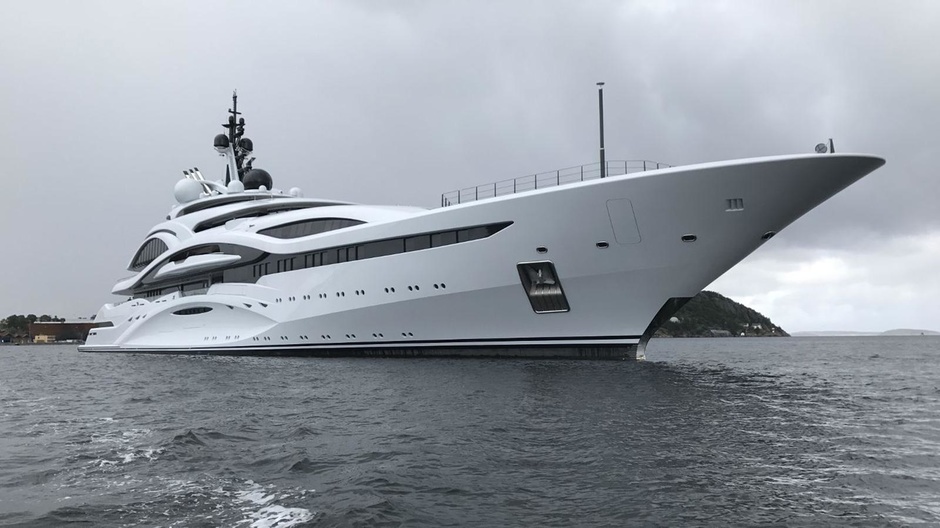 Al Lusail is among the top 25 largest yachts in the world. No details about her have been disclosed. What is known is that its naval architecture was designed by Lürssen and the exterior design was done by British studio H2 Yacht Design.
The undulating lines of Al Lusail's profile visually blur the lines between her four upper decks, giving the yacht a dynamic look.
In the last 3 years this is H2 Yacht Design's third project in excess of 100m. The studio has also worked on Ulysses - Explorer by Kleven, and the 125m Maryah.

Al Lusail has a 23-meter wide steel displacement hull and aluminum superstructure. She is built to Lloyd's Registry standards. Practically nothing is known about her interior by March & White or her propulsion system.
Also under construction at Lürssen docks is the 139m Project Redwood, which will be ready in 2019.