The second Monegasque-built Dynamiq yacht, the GTT115 Hybrid, is launched at Viareggio shipyard. According to Mr. Sergey Dobroserdov, Head of Dynamiq, this launch is the result of a major effort to develop and market a completely new type of superyacht.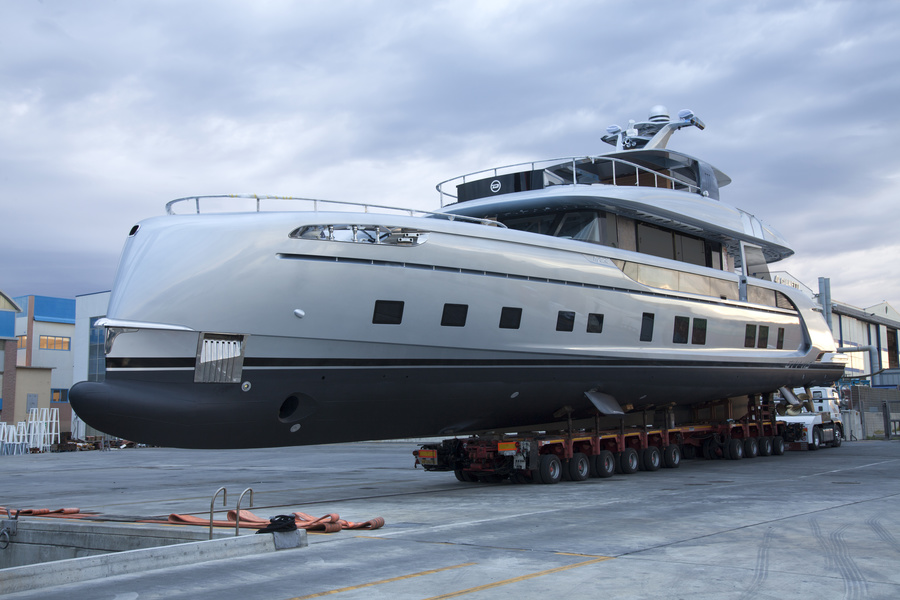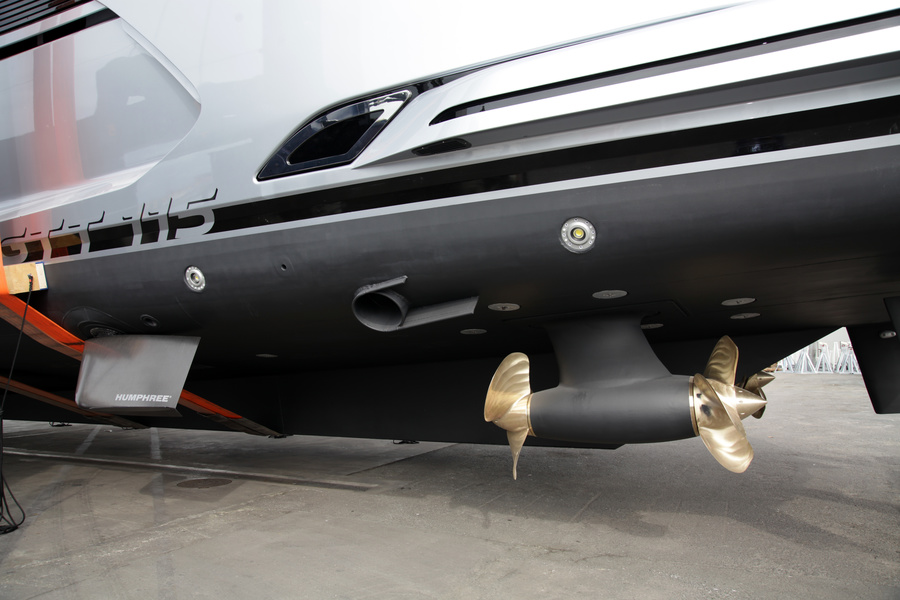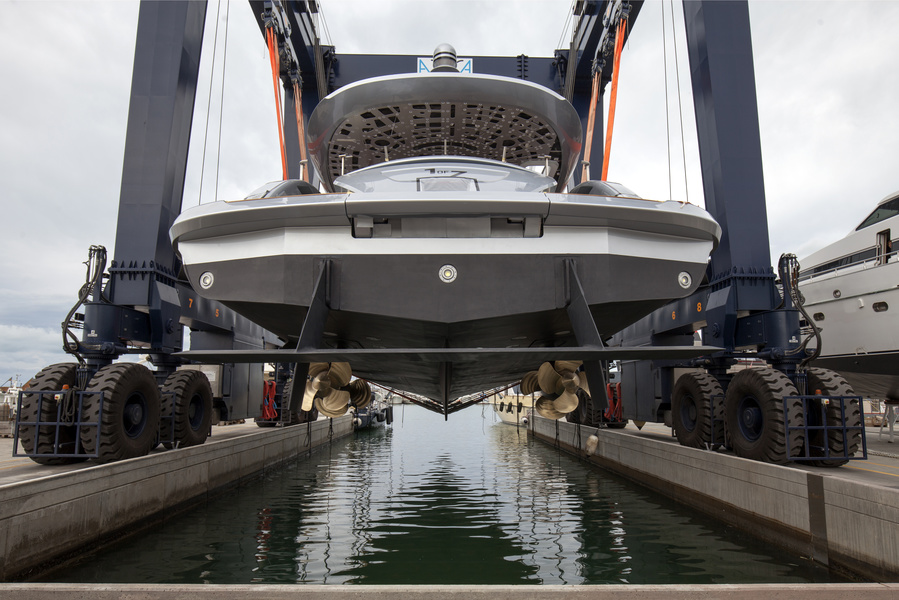 The GTT 115 is so technologically advanced that she can combine a cruising speed of over 21 knots with a transatlantic range of 3,400 miles, and that is not her only trump card. She also has an ultra-comfortable round-body hull by the famous Dutchmen Van Oossanen «and propellers in the swivel posts,» Hull Vane under the transom, and the Humphree stabilization system specially designed for the model with four fins and interceptors. Hybrid propulsion system is also unique, with three generators with variable speed. The exterior design of the yacht corresponds to the content - the exterior and interior design was done by the cult design company F. A. A. Porsche.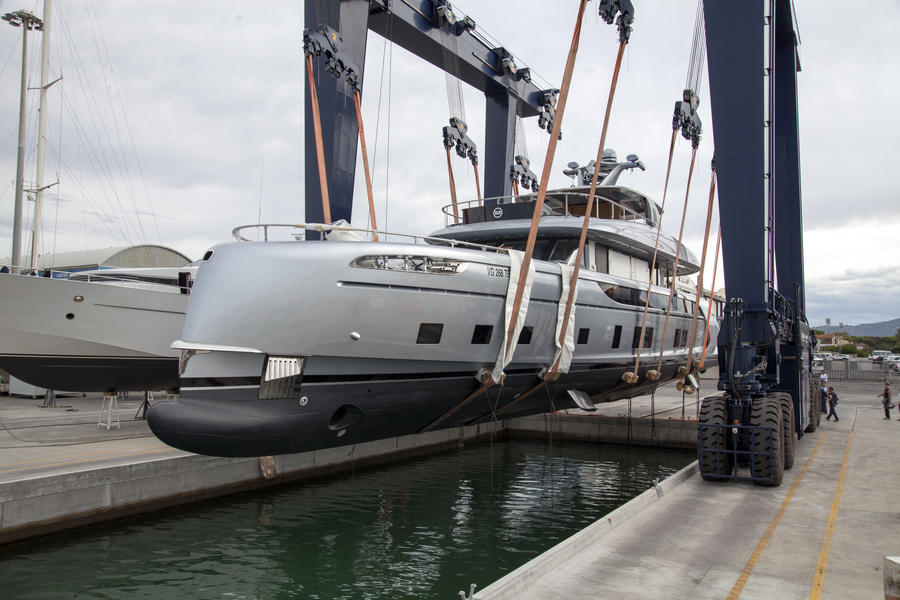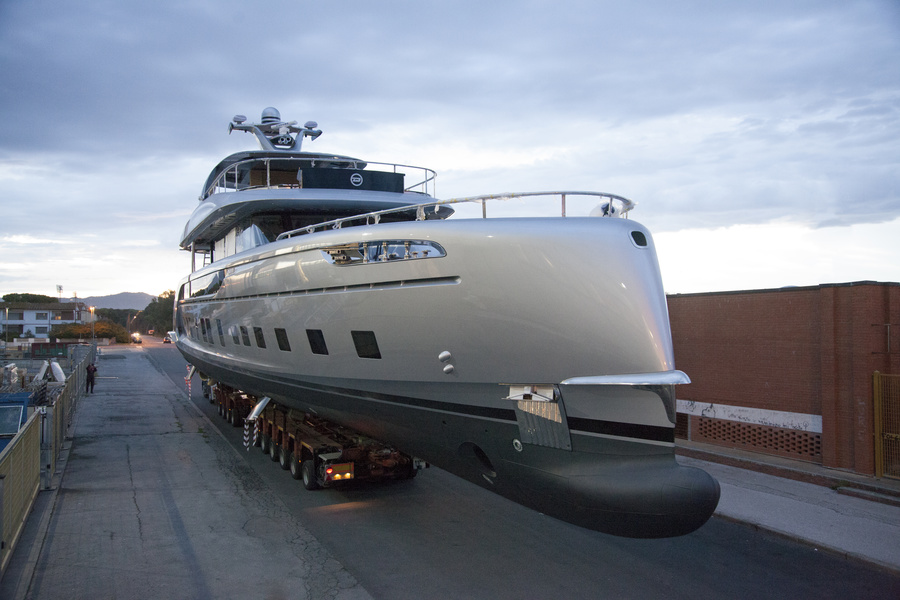 The international debut will take place at the Monaco Yacht Show in a week's time. The GTT115 will be presented in a striking Rhodium Grey hull design on the site of the H01 in front of the entrance of the Monaco Yacht Club. According to the builders, they have no intention of building more than seven GTT115s because «deserves to be a collector's item».
The price of the GTT115 Hybrid is €13,950,000.