Greek shipyard Technohull is planning to launch a 38 Grand Sport RIB motorboat capable of reaching speeds in excess of 100 knots. When built, the boat will be the world's fastest offshore vessel with an outboard motor and a V-hull.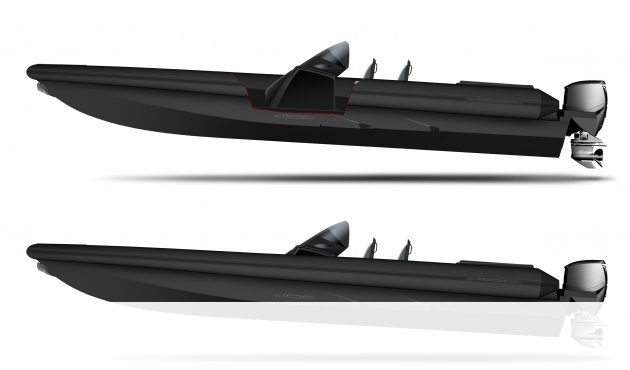 The company has refined the hydrodynamic characteristics of the hull using computer modelling to give it a 24-degree angle of keel and an 80-degree angle of sharpening of the bow waterline.
The 12-metre boat will be capable of speeds up to 100 knots, thanks to her patented innovative DynaStream hull and three 400hp outboard engines each.
At that speed, the journey from Athens to Mykonos will take no more than an hour. The journey from Tuscany to Sardinia will be similarly short.
According to Technohull, the boat has remarkable stability in the water, impressive seaworthiness and exceptional safety.
The layout of the new Technohull 38 Grand Sport is built around a centre console. The boat can be equipped with a small cockpit or additional passenger space. The four sport seats are equipped with special shock absorbers guaranteeing comfort and safety even when riding over strong waves. The foredeck and stern have large sunbathing areas for a full day's rest at anchor.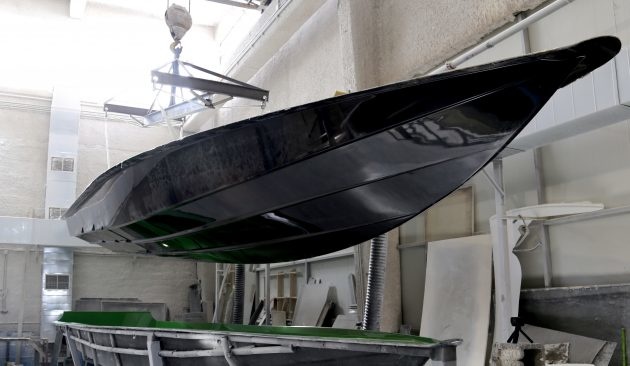 The first hull 38 Grand Sport will see the light of day in September 2019.