Contest Yachts, the Dutch specialist in semi-custom sailing yachts, has launched its new flagship, the 26-metre Contest 85CS.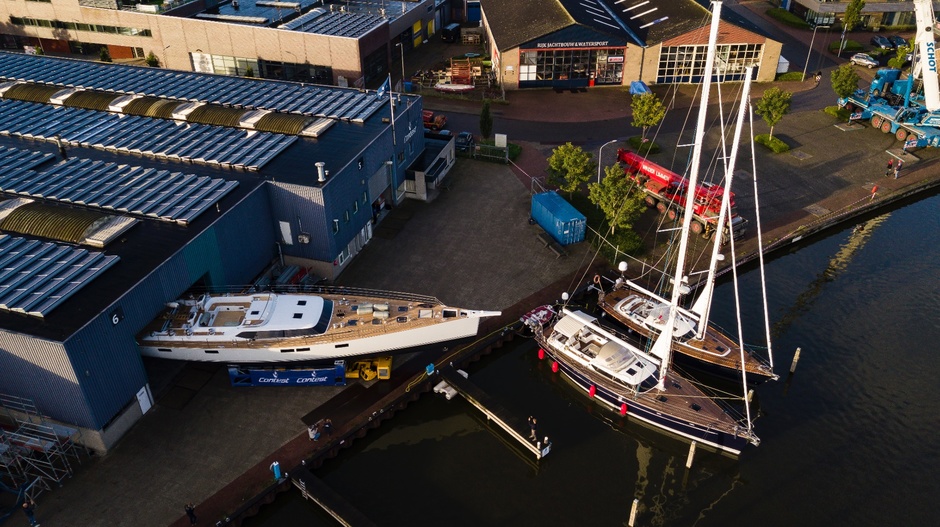 The 85CS is the largest Contest boat in its nearly 60-year history. As itBoat learned, the owner of the yacht is a Russian.
85CS is an ocean cruiser designed to sail around the world. The yacht was built in close cooperation with the owner who has considerable experience of ocean crossings.
All major systems - generators, desalination, pumping, fuel and water filtration systems - are redundant. All major electrical appliances including communication and navigation electronics are wired high above the waterline so that the vessel will operate even in case of water ingress. In addition, an independent, manually driven bilge water evacuation pump is installed high in the infirmary in case of flooding.
The 85 CS's hull, designed by judel/vrolijk, is a monolith from keel to gunwale.
Contest 85 CS is available in five different layouts. For the first hull, the owner has chosen a three-bedroom version with the kitchen area aft and the crew area port side forward.
The yacht has been equipped with 3Di North Sails and Hall Spars carbon rigging. A special cockpit fluting system, super-sized hydraulic winches for multiple sails and etching are used to facilitate steering. The boat can be steered by a crew of only two people.