The nine-meter paddleboat «AKROS», on which Fedor Konyukhov has been sailing solo from New Zealandto Cape Horn since Decemberas part of a round-the-world trip, flipped 360 degrees three times in an hour during another stormy day of crossing. The boat had not flipped once in the previous 116 days.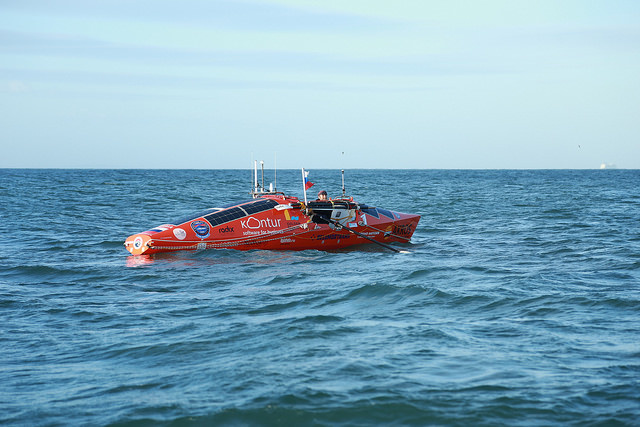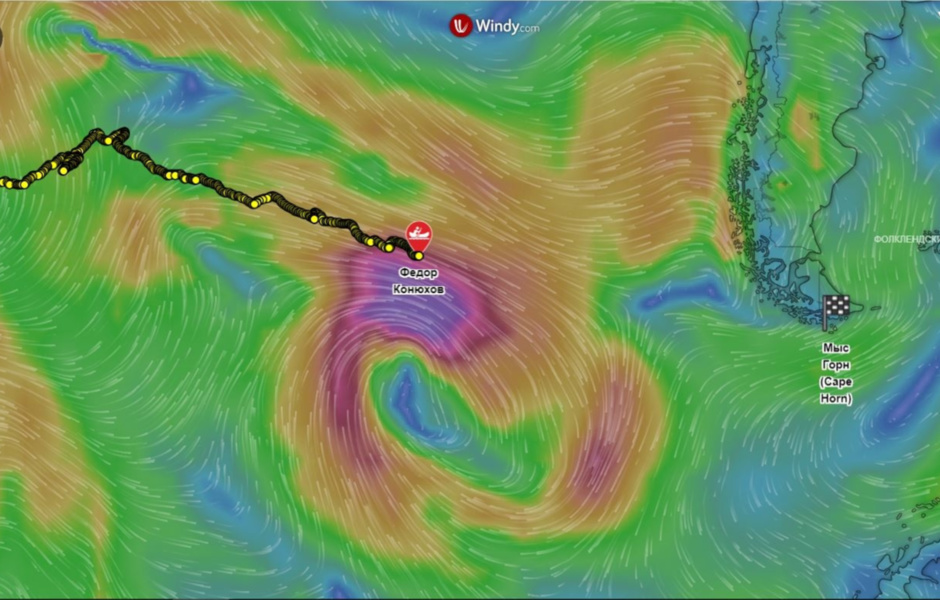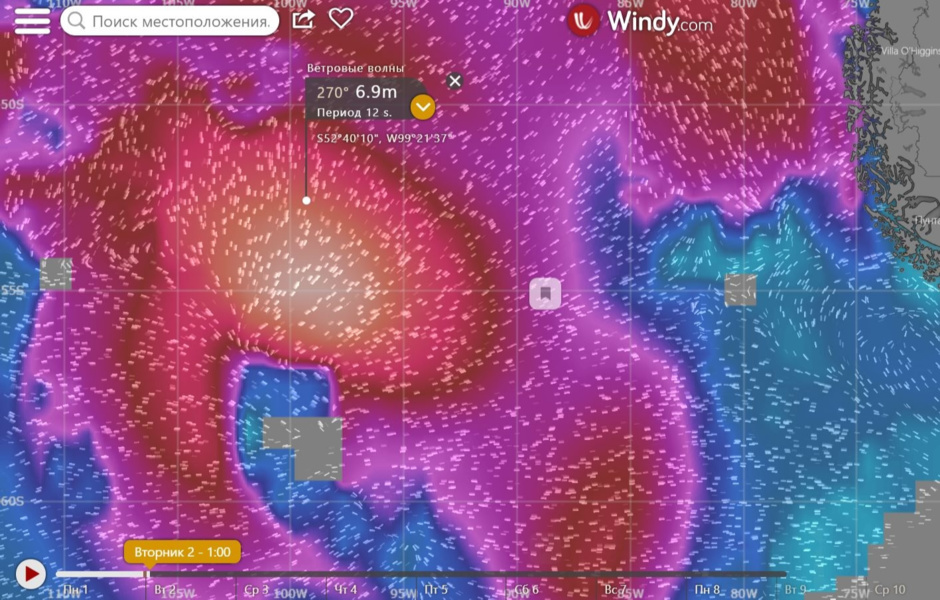 All three times the boat successfully returned to the keel, Konyukhov himself, who was in the locked forward cabin, was not injured and maintained communication with the ground.


However, due to the weather conditions, it is not yet possible to find out what damage «AKROS» received after such spins.
«The first impact was the hardest, the boat rattled. <...> Now it is difficult to assess all the damage and losses on the boat "AKROS", what is known for sure is that some of the solar panels were torn off (Fedor can hear them crackling), a new wind indicator was torn off - it was installed 24 hours ago. <...> it is not known what is going on in the forward compartment, whether there is any damage and whether water is coming in. It is impossible to open the fore hatch, roughness in the ocean is 5 meters, the deck is flooded», - informs the expedition staff of the Russian traveler.
According to the headquarters representatives the storm did not worry the crew much initially: although winds of 40 knots were predicted, so far the boat has successfully survived such conditions. Besides, the storm originated very close to the place where Konyukhov was and could not gather its full force in time. The misfortune came together with the giant waves that probably began their run-up already in the Atlantic and, having rounded the world, grew to a dangerous size.
«During an evening session (22:00 Moscow time) Fedor reported that the size of the waves took threatening proportions, the waves came as a wall, the boat was being lifted to a great height, then it flew down the wave and stopped in a hollow. Foamy crests several meters high, the boat just sinks into them», - they say in the expedition staff.
After the third capsize Konyukhov's boat couldn't come back to the keel for some time and was slightly submerged on the starboard side. The same waves that caused the accident helped - after another stroke «AKROS» received additional acceleration and returned to the normal position.
Both satellite phones onboard continue to operate normally and the Iridium navigation buoy continues to transmit the traveler's coordinates automatically once every two hours.
After the revision on March 31, Konyukhov had 50 days' worth of products onboard. At that time, he had 1,111 nautical miles to reach Cape Horn. He hoped to complete the crossing on the eve of Easter, which this year falls on April 28.