Monegasque shipyard Dynamiq has unveiled the innovative 33-metre Global 330, the first in a new series of research boats.
The Dynamiq Global 330 differs from the typical research yacht class.
She is aluminium, sleek and slim, and her size and draft allow her to enter shallow bays.
In addition to the 33-meter version, there are two more models in the series, measuring 30 and 40 meters.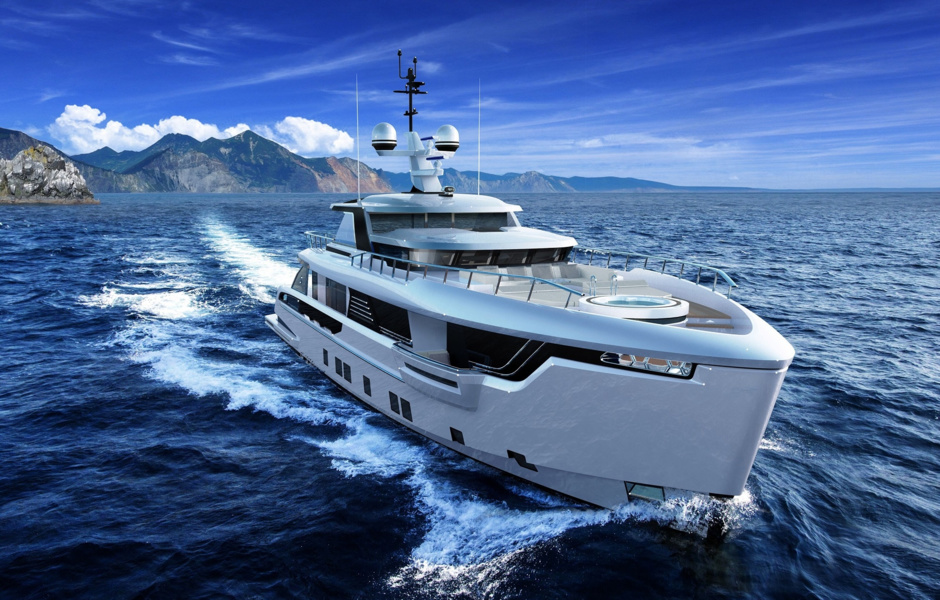 «Following customer demand, we have studied the market for research yachts for quite some time and this year we decided to go in with something completely different from what we have today. Our approach has been to design a series of fast and modern boats instead of the leisurely explorers with steel hulls in typical commercial style. The boats in the Global range are purposefully kept under the 40 metre threshold to cater for a wider client group and their families. Moreover, thanks to their compact size, they are real explorers, because only Dynamiq explorers can enter small bays and harbors», - says Sergey Dobroserdov, Dynamiq founder and general director.
Dynamiq G330 is an all-aluminum vessel with an 8.5-meter beam and only 1.8-meter draught. Powered by two MAN V8 1200 engines, the G330 is capable of a top speed of 16 knots. «The fuel efficiency is at a premium, too -» consumes only 62 liters per hour at 10 knots.
The surprisingly charismatic and highly functional exterior design is the work of Dobroserdov Design, while the naval architecture is the responsibility of longtime Dynamiq technical partner Van Oossanen Naval Architects from the Netherlands.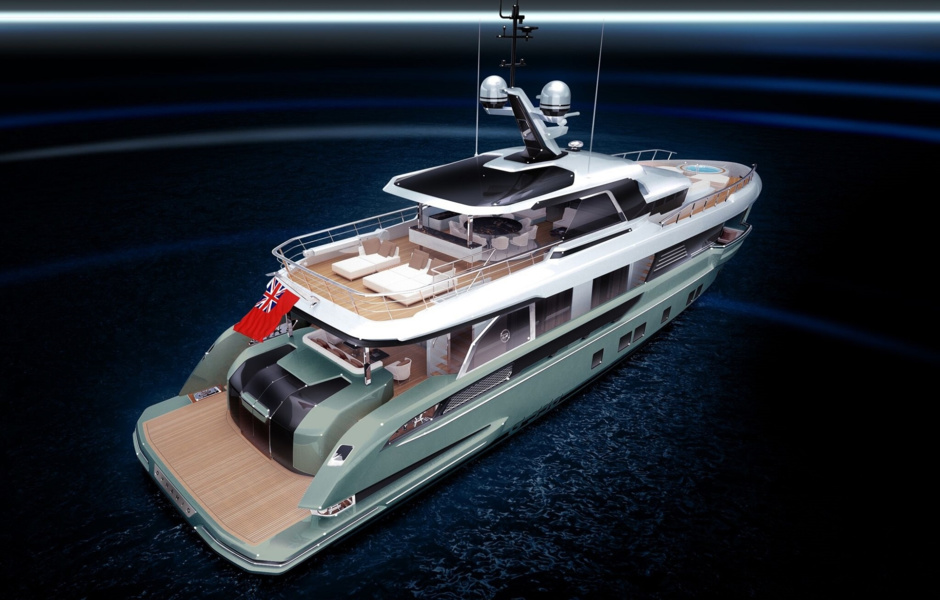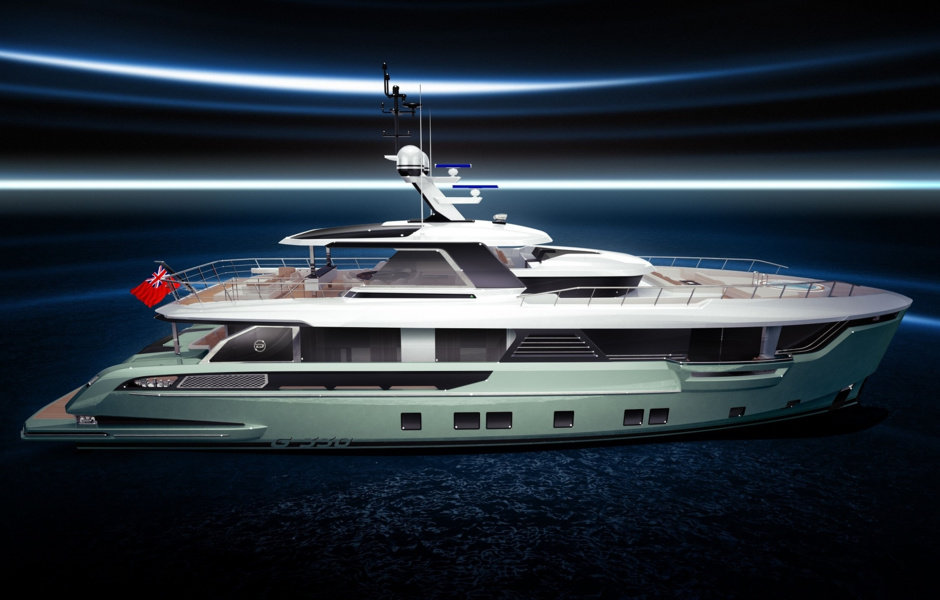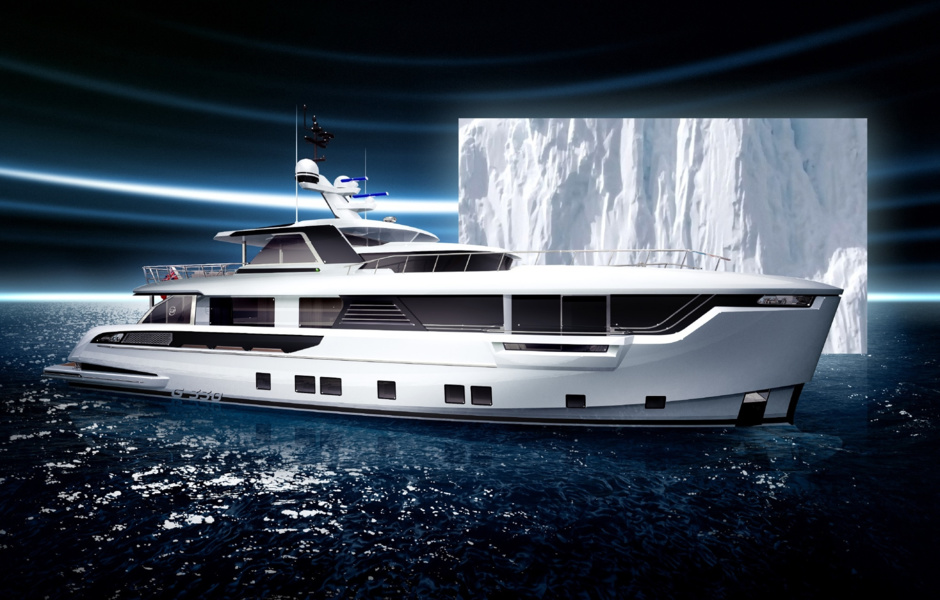 The 270 gross tonnes of displacement are a testament to the ship's impressive cargo capacity. The layout features five guest cabins including a full-beam master suite on the main deck. From there, one can reach two balconies on either side, a seldom seen on a 30 to 40 metre boat.
Furthermore, the G330 boasts a spacious saloon with huge windows and fireplace, a stern sauna, a 5x6 inflatable swimming pool and a tender garage with ample room for diving and fishing gear.
Each member of the Global series will carry a DJI drone, a remote-controlled underwater robot, and a premium Celestron telescope.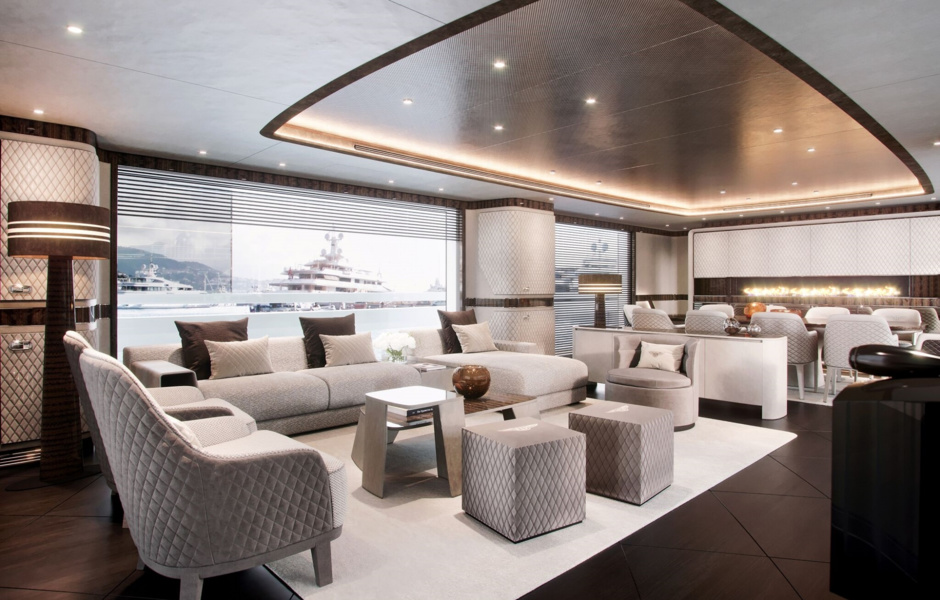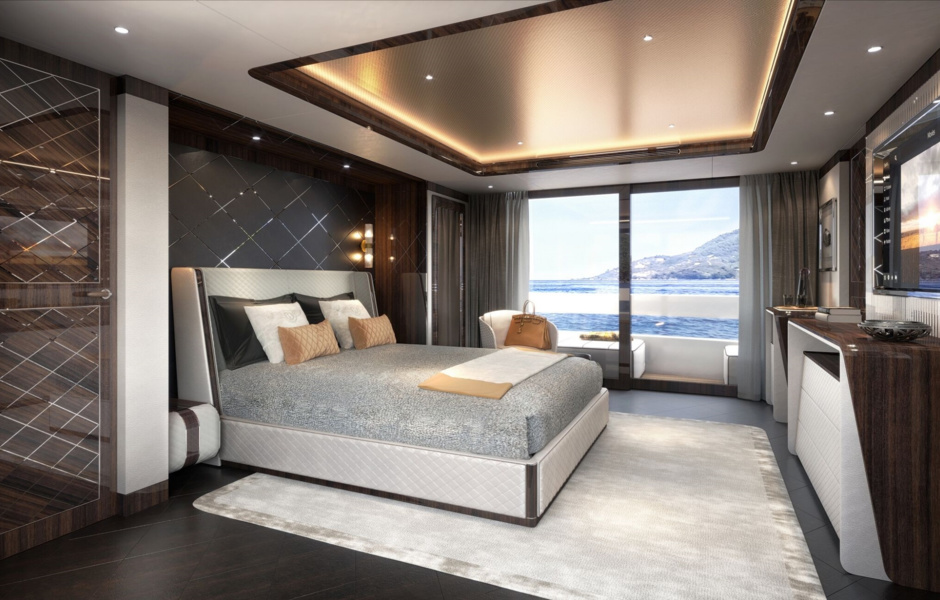 The interiors of Dynamiq's first Explorer have been created in collaboration with Bentley Home. Bright and elegant at the same time, it is furnished with exclusive furniture, decorated with chandeliers and all kinds of accessories. Furnishings from the Bentley Home collection imbue the interior onboard a superyacht with a true English gentleman's grace. The Italian flair is also present and much of the interior design work is the work of Giuseppina Arena, a designer originally from the Apennine peninsula.
The price tag for the G330 starts at €12,700,000 for the base version, with a construction period of 24 months.