Under under the flag of ZeelanderYachts a new under the Zeelander Yachts banner, a new brand - DutchCraft - is launched. The first model from DutchCraft - DutchCraft 56 will make its debut at the Cannes Cannes yachting festival in September.

The firstborn of can be considered the ideal vessel for owners who crave for versatility. The 17m fiberglass boat is ready to serve as a sportfisher, a platform to explore secluded shallow coves, a water toy storage and a party boat. She can be used both as a family cruiser and as a small escort vessel for a large yacht.

DutchCraft 56 will offer the maximum comfort for relaxation on board combined with a minimalist minimalist design and unencumbered service.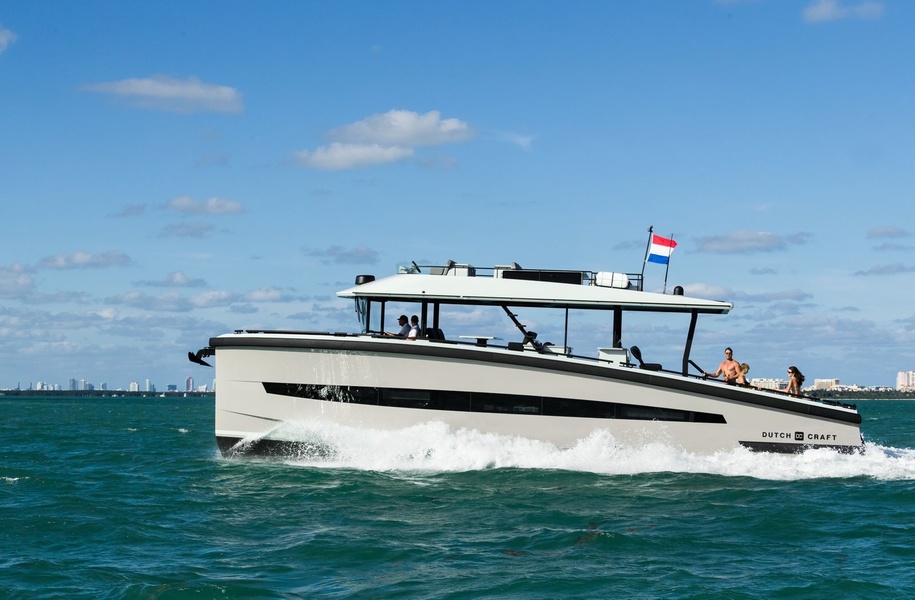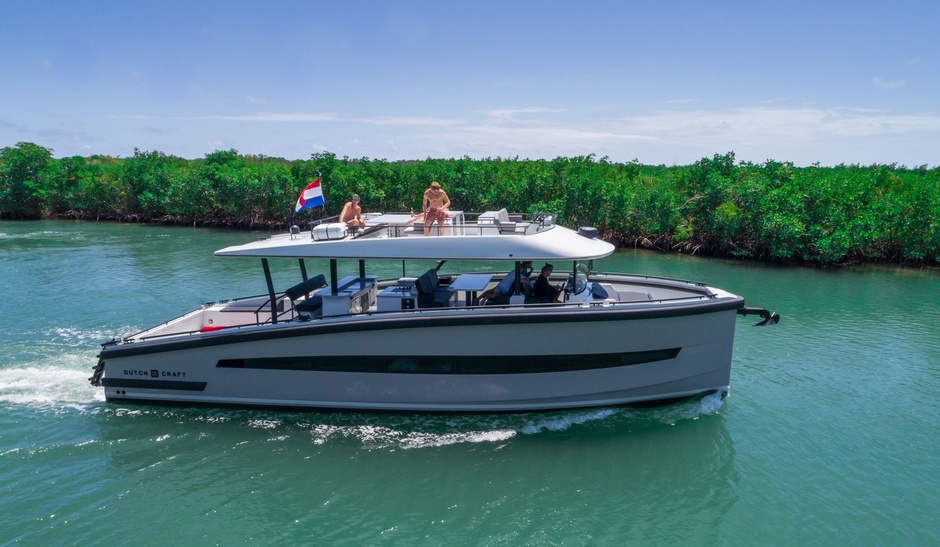 The vision of the yacht was born in the mind of Sieste Koopmans, the man in charge of DutchCraft when he was cruising the world on his 37.8-metre research superyacht from his Zeepaard shipyard.

«While I used to ask myself, "I spend money on my boat, but what do I get in return?" I wanted to be able to to be able to invite all my friends on board, get the maximum recreational value, but to spend the minimum amount of money on maintenance. This is what inspired inspired the creation of the DutchCraft 56 - the ultimate all-rounder yacht. The kind of boat that you can fish, dive, have fun, relax, explore the world and store an incredible of water toys»," says Sieste Koopmans.
«Fifty » has a spacious flybridge with a large dining table and chairs that can be converted into comfortable On the main deck, there is another dining table, a wet bar. The foredeck offers large sunbeds for relaxing at anchor or on the move.

The lower deck accommodates up to eight guests in four cabins. The full-beam master suite is also located here. The deck decks are not made of fastidious teak and all decks are made of composite materials.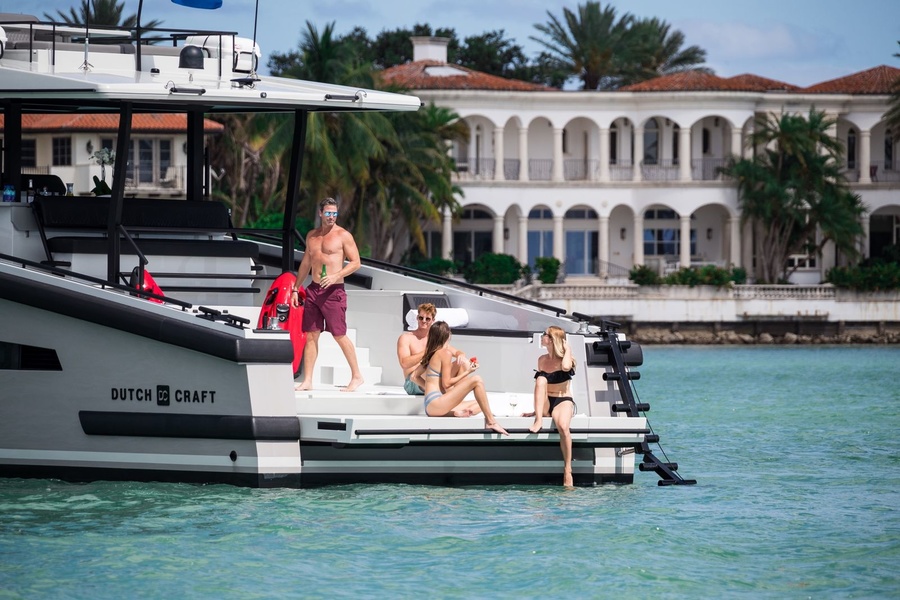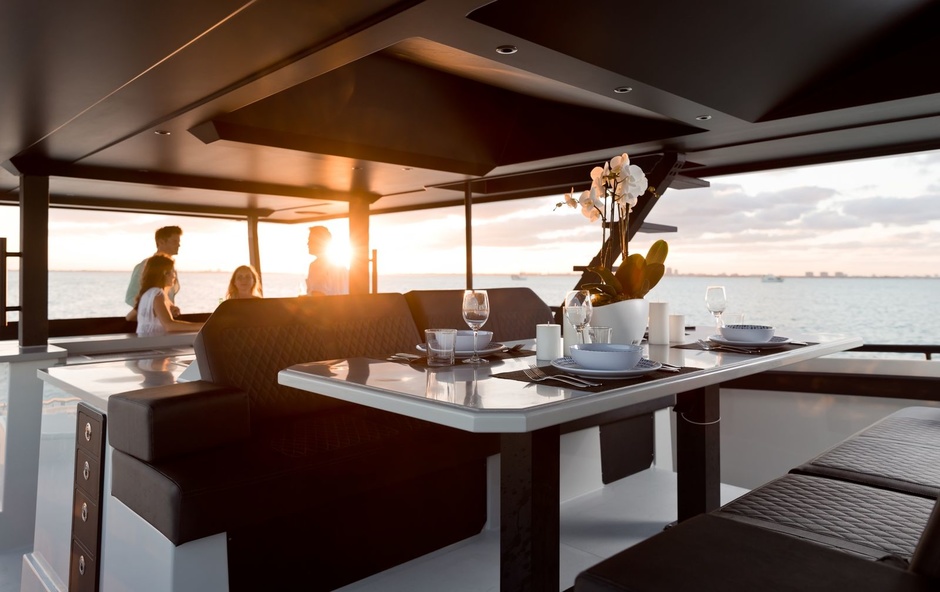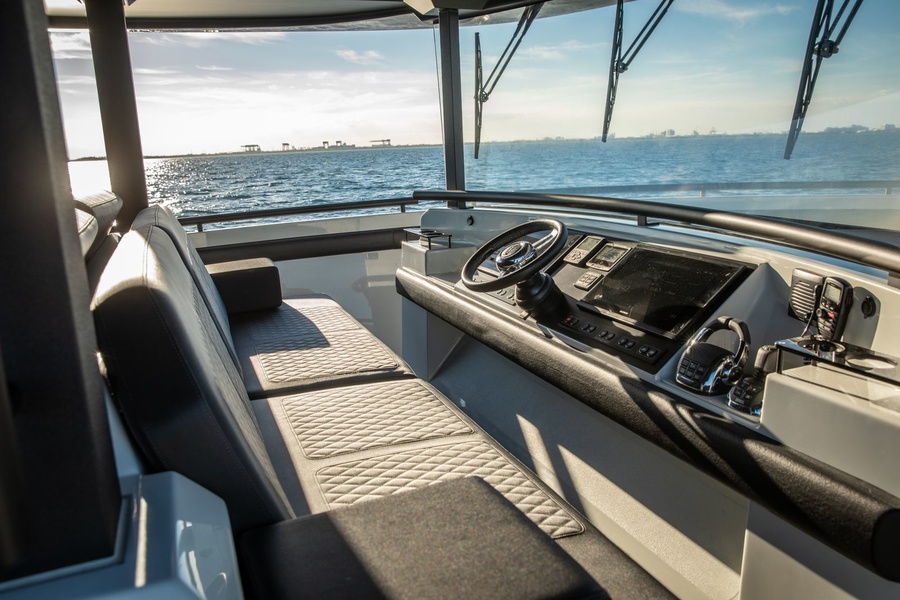 The vessel will be capable of speeds up to 40 knots top speed of up to 40 knots Volvo Penta IPS.
The DutchCraft 56 is also available in a commercial daily operation and is equipped with a John Deere diesel generator with enough operating power to support a maximum speed of 40 knots. John Deere diesel generators that provide an impressive 30 000 moto impressive 30 000 engine hours power and Doen waterjet propulsion Doen.
With a draft of less than one metre, the boat can go anywhere.