ВSt. Petersburg the international Marblehead Trophy regatta kicked off on Sunday on yachts of the «Dragon class».
According to the results of the first day, the first and second places are taken by Russian teams.
A total of 22 boats from yacht clubs of Great Britain,Italy, Latvia, Portugal, Russia,Finland,France and Estonia participate in the regatta.
Anatoly Loginov's crew, representing the host yacht club, won the first race and was second in the second. They are followed by Dmitry Samokhin's crew from St. Petersburg (yachting port «Hercules»). The third place is occupied by the Portuguese. Dmitry Bondarenko's crew from Great Britain is fourth. The finalists in the top five are Frenchmen from Cannes Yacht Club.
Incidentally, it is the Cannes Yacht Club that is the current holder of the Marblehead trophy. In 2018, the Cannes Yacht Club won this regatta held in Drager , Denmark. According to the rules of the regatta, the winning yacht club becomes the organizer of the following year's event. But it was the crew of Anatoly Loginov who represented the Cannes yacht-club... so the regatta moved from France to St. Petersburg.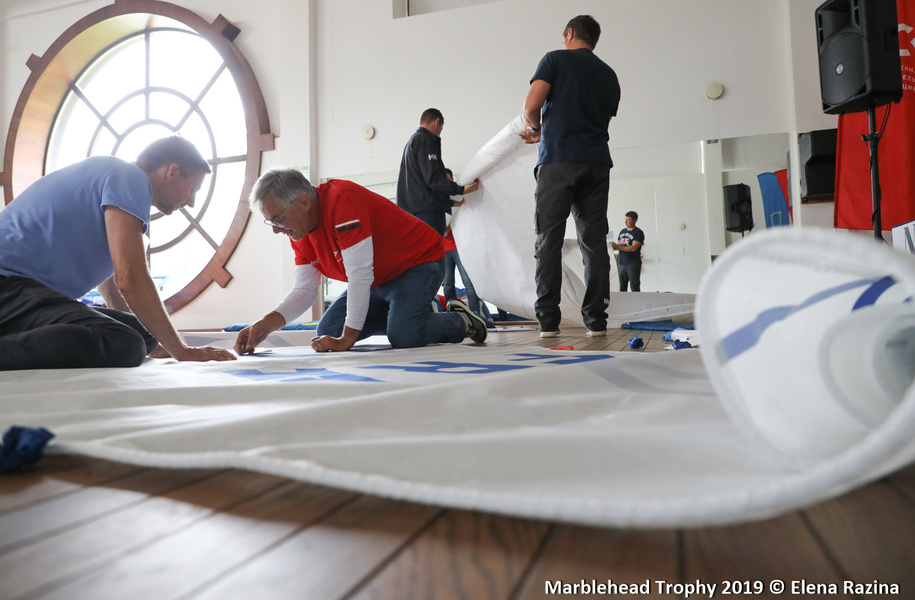 The Marblehead Trophy has a very long history. This trophy was originally approved by «residents of Marblehead, Massachusetts, in honor of the 300th anniversary of the town».
It was 90 years ago (Marblehead was founded in 1629). As the regatta progressed, the trophy quietly moved to Europe, and participants moved to«Dragons».