A 56-metre superyacht Lady D burst into flames at Ao Po Grand Marina in the north of Phuket in the early hours of August 7.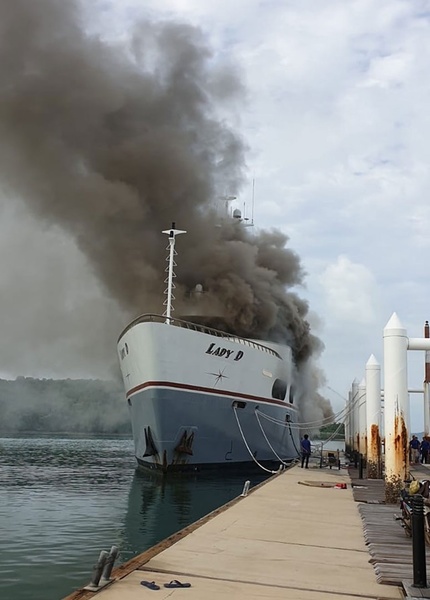 The cause of the fire is still unknown - forensic experts are investigating.
The extent of the damage remains unclear, but there were no casualties: all crew members got off the boat safely, the owner was not on board, he was out of the country.
According to witnesses, the fire started at the stern and spread quickly across the decks, despite the efforts of the crew to cope with it with fire extinguishers. Upon arrival firefighters first cordoned off the area around the ship to prevent any onlookers from gathering, and instructed the crew to cut cables to prevent flames from spreading to neighboring boats, then the vessel was dragged 500 meters from the marina boundaries.
In the afternoon of the same day, for safety reasons, authorities decided to tow not just the smoldering but still burning yacht to the shore of the nearby uninhabited island of Ko Nang.

As the head of the local police told a Bangkok Post reporter, the vessel was fueled to the brim at the time of the fire - it burst into flames like a candle. Fortunately, there was no explosion.
The fire could not be quickly extinguished for various reasons, the most important of which was that the boat was moored at the far end of the pier and it took a long time for five fire engines to reach the scene of the accident.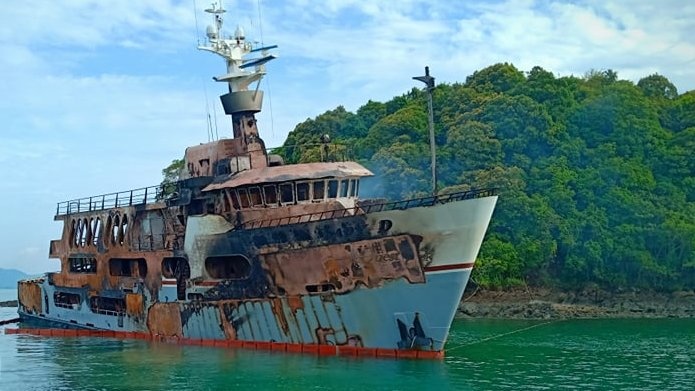 «The boat had around 100,000 litres of fuel on board. She was towedaway from the pier for safety reasons, as firefighters were unable to fully bring the fire under control even after three hours»," commented the Thalang District police chiefin Phuket after the incident.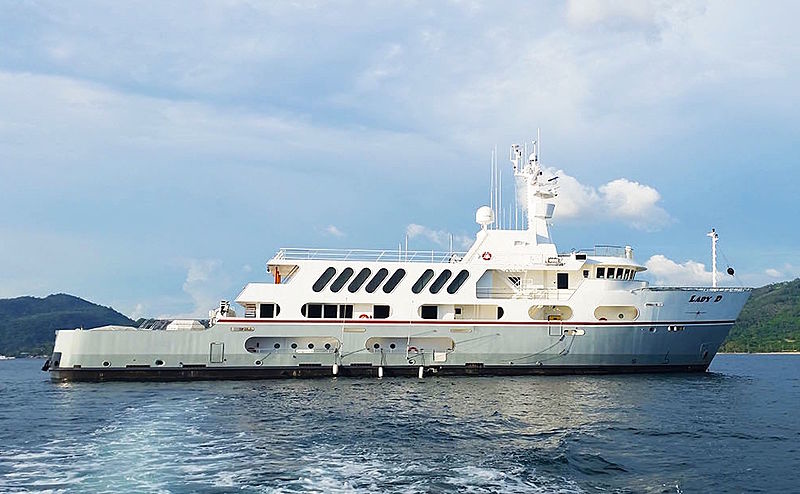 Lady D is a boat of advanced age. She was launched in 1976 and converted from an oil and gas supply vessel to an ocean-going yacht in 1989. Lady D underwent her largest ever refit in 2005 and her smallest in2010 . Lady D only received hercurrent name, «Lady D», in 2008.
She has a maximum speed of 13 knots and a range of 12,000 nautical miles at 10 knots. The yacht accommodates 24 guests and a crew of 16.
Yacht Harbour recalls that as of April 2019, the vessel was offered for purchase through Fraser for €5 million.

This is not the first major fire aboard superyachts this year. Thus, the Sunseekerleased in June by Volodymyr Klitschkocaught fireduring the transition from Ibiza to Mallorca .