Sanlorenzo chairman and CEO Massimo Perotti confirmed at a press conference in Cannes that he will sell 35% of his shares in the Italian shipyard in an initial public offering. Perotti will nevertheless retain a controlling stake in Sanlorenzo.
Perotti has owned 96% of the company since January 2019 through his family holding Family Life. Earlier this year, he bought a 23% stake from China's Sundiro Holding. The latter acquired a stake in Sanlorenzo in 2013.
Sanlorenzo was listed on the Milan Stock Exchange in May.
In early July, Perotti began a series of talks with potential investors. A public offering will take place before the end of 2019.
«Our turnover grew from €40 million to €500 million with just one brand. We diversified products, starting with flybridge yachts. We didn't destroy the brand by sputtering into too many products. Prestige is about a single, unique product and about a mono-brand," Perotti says. - Unlike our competitors, we were able to successfully overcome the crisis».
During the 2008 - 2014 crisis, when the profits of Sanlorenzo's two main competitors fell by 36% and 69%, the Tuscan shipyard, on the contrary, grew by 5%. Overall, from 2006 to 2018, Sanlorenzo increased profits by 259%.
«It's all thanks to our business model: we build a piece product, 50 boats a year, we sell them directly, and we have a pool of buyers very loyal to the brand»," said Perotti.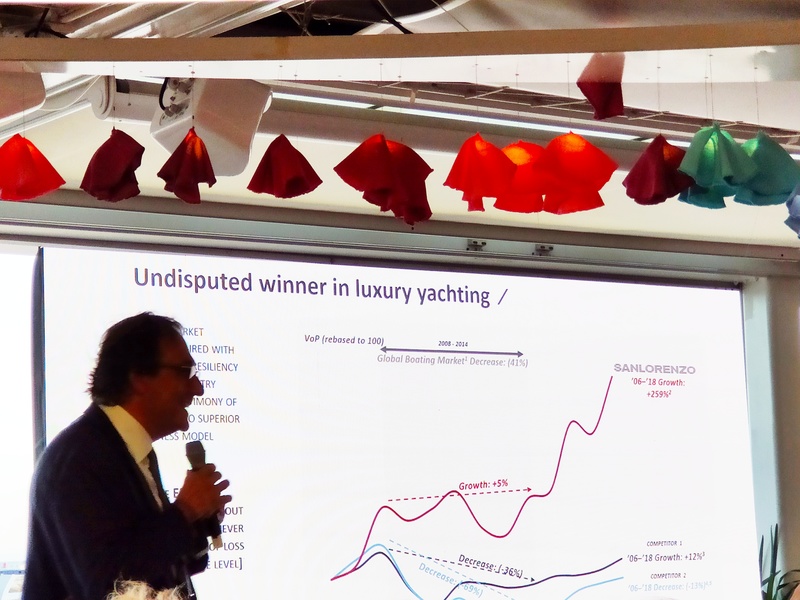 Sanlorenzo has an investment plan of 100 million euros over three years from 2018 to 2020. Fifty-two percent of the amount will be invested in expansion and modernization of production facilities, 42% in development of new products and 6% in R&D.
The company has already started implementing this plan.
«We have just completed the first of two new units in Amelia. Our goal was to complete construction on August 20, and already on August 19 the first yacht was transferred to the new hangar in Amelia»," added Perotti.
Sanlorenzo brought the smallest yacht of the semi-displacement range, the SD 96, to the show in Cannes, which runs from 10 to 15 September. The Bluegame brand has also been under the yard's wing since 2018, delighting «fans with an unexpected» premiere - the 21-metre BGX 70 from the new compact superyacht range.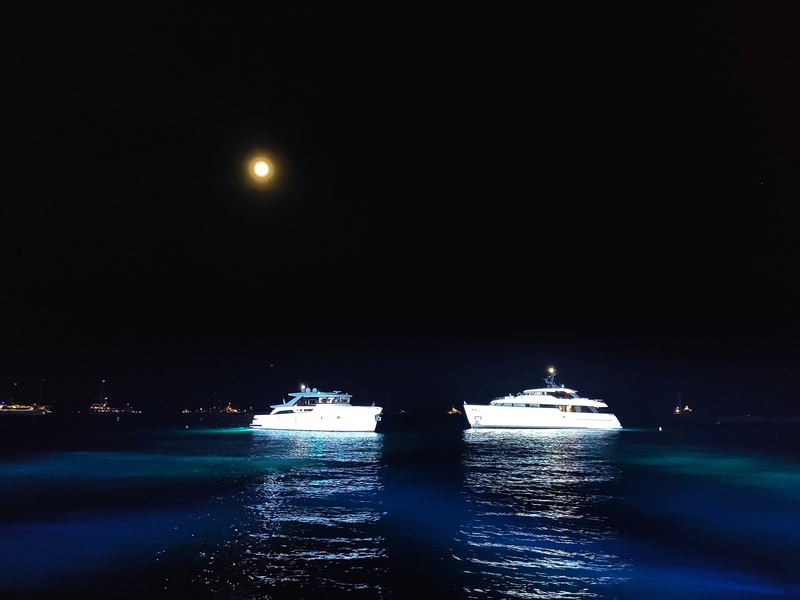 Both Sanlorenzo and Bluegame have ambitious plans for the development of their product lines.
In future there will be catamarans under the Bluegame brand, while Sanlorenzo intends to enter semi-open speed yachts with water cannons in sizes 93, 108 and 125 feet and expedition superyachts with the ESPACE range of 38 and 52 metre steel vessels with transatlantic range.