French design studio VPLP is not giving up. Although no one has been tempted to build a superyacht with a 360-degree rotating wing sail, which has been stirring the minds of the company's designers since 2010, the studio persists in offering new variants of yacht design with such armament. In 2015 we already saw the 86-meter Komorebi single-hull Explorer with rigid wings, in 2017 we saw the 47.7-meter Evidence catamaran with soft Oceanwings . This time the Oceanwings armament is used in the concept 68-metre catamaran eco-Explorer Merveille 223W, created in collaboration with Merveille Yachting.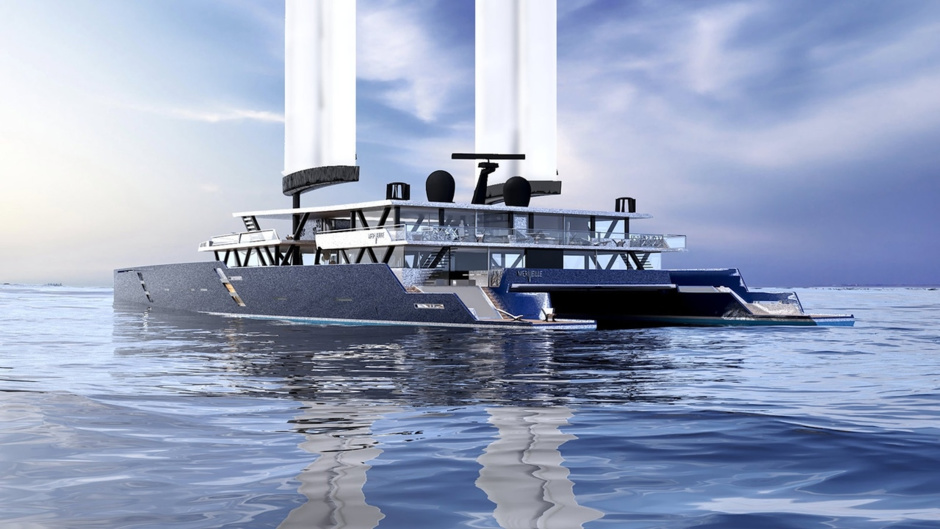 It's worth noting that Oceanwings has been testing the Energy Observer hydrogen catamaran since 2019 . For one thing, owners who are eyeing the technology will now have «a working specimen in front of them». Perhaps this will increase the popularity of Oceanwings and there will be more boats with such weapons. On the other hand, Energy Observer is still too specific a project to be able to say already now that wingsails have finally gained recognition.

On the Merveille 223W, the sails will be augmented by an azimuth thruster. Electricity to the equipment on board will come from batteries, which will be recharged by converting wind power and underwater propeller rotation. As conceived by the creators, all this will allow the boat to stay for long periods away from ports and marinas.
What will the Merveille 223W be like if it finds a customer? It will be a 12 seater catamaran with the interior fully customised but will definitely feature «with environmentally friendly, local and non-deficit materials».
The large glazing area will «connect guests with nature». In support of this concept, a vegetable garden will be planted on board. The catamaran will also feature a spa area, a gym and a 16.7-metre swimming pool on the bow. Basically, everything you need for a healthy lifestyle. The beach club for sunbathing will be located on the retractable aft platform between the hulls.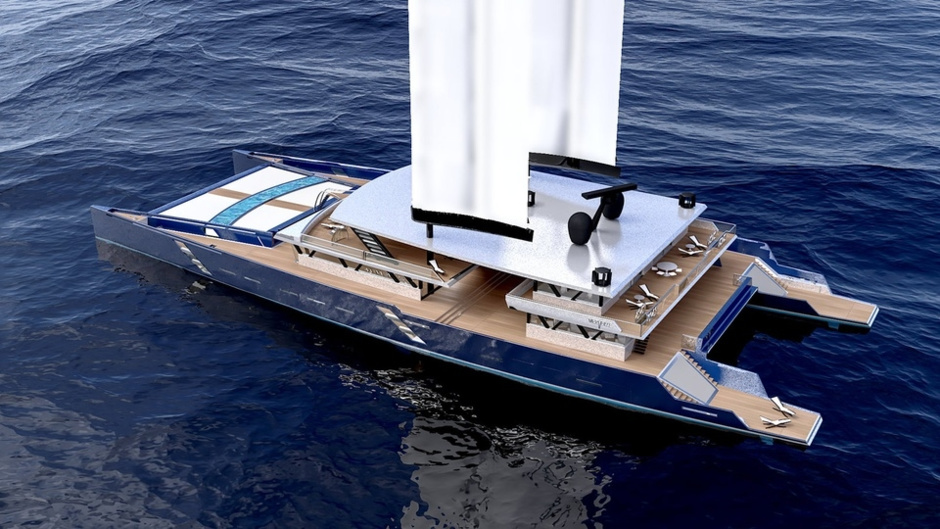 Merveille 223W will be accessible from shore by helicopter or by 10.6m tender.