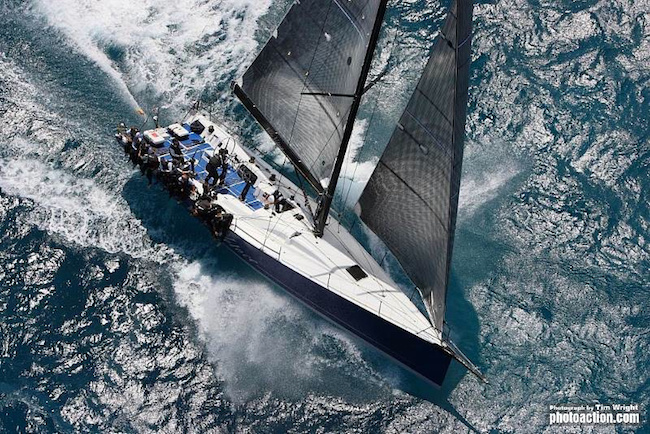 Today started the international offshore regatta RORC Caribbean 600. This year the race celebrates its first 5-year anniversary.
In 2009, the first RORC Caribbean 600, now an annual event, was launched jointly by the Royal Ocean Racing Club (RORC) and the Yacht Club of Antigua. Comfortable weather conditions, an interesting non-stop distance around 11 of the most beautiful islands of the Caribbean Sea and a strong line-up of athletes are the main reasons for the popularity of this exciting regatta.
The level of participants was very high from the beginning. Here you can find almost all the famous maxi yachts.
More than 500 yachtsmen in 53 boats from 28 countries from Australia to the USA will meet this year in the Caribbean Sea. Three yachts represent Russia in the race: Cape Arrow - skipper Sergey Borodinov, Med Spirit - skipper Vladimir Kulinichenko and Coyote II - skipper Rasim Poloskin.
Participation in the RORC 600 race is a necessary qualification stage for another notorious Rolex Fastnet Race, which is held every 2 years.
The record for the RORC Carribean 600, set in 2011, belongs to the Rambler 100 maxi yacht - 40 hours, 20 minutes. George David, skipper of the Rambler 100, broke the record set by his rival Mike Slade on the ICAP Leopard monohull. The two most spectacular racing sailboats competed for the first time and the battle turned out to be incredibly exciting.