Introducing . A joint interview with Evgeny Litvin, CEO of Meridian Ocean Race, and Yuri Shaban, CEO of Jaguar Land Rover Group.»
- How is it that you started doing regattas? What is Meridian Ocean Race?
Eugene Litvin. Once I was invited to a sailing yacht regatta, which was positioned as a beautiful premium event.
Everything turned out to be untrue. Yachting as a luxury sport in my eyes was discredited at once: old, simple and unsuitable yachts, inconvenient routes.
But in general, I certainly liked this idea, because spending 7 days on a yachting event is not only very interesting, but also useful. I did not like the first regatta, I went to the second and third: all the organizers have the same problem. And we decided to fix the situation, to make it so that we and the participants liked the regatta. I organized my first regatta this year from 2 to 8 May.
- What is important in organizing the regatta? Routes, personnel? After all, it's not just a trip and entertainment for participants, it's sport and physical activity.
Evgeniy Litvin.
If it is a load, it is so pleasant - the sea, the sun!
It is more important to organize other things: to choose appropriate yachts and crews, to develop an interesting route with accuracy, to involve local authorities of the country where the regatta will be held, to agree an official award. For example, at our last regatta there was an official cup from the Government of San Marino.
- How do you choose a route and develop a programme?
Eugene Litvin. I once visited Italy, in the small republic of San Marino. It's very, very beautiful there and I wanted to show this place to people. So we developed a route: San Marino - Ravenna - Venice - San Marino. Routes we try to choose beautiful and unusual. For example, in October we'll go around Puglia. This is the Italian region, the capital - the city of Bari, which is known for the fact that there are relics of Nicholas the Wonderworker, by the way, the patron saint of sailors. It is a very beautiful place, the Italians themselves adore this region. There is a great infrastructure, excellent hotels, excellent ports, stunning sea. On our route there will be several points that are included in the UNESCO World Heritage list.
- Can everyone participate in the regatta or do they need any special skills?
Eugene Litvin. Everybody can participate. We are recruiting a professional team, which helps participants to learn how to sail a yacht. The majority of people at our regatta are on board for the first time at all. After the regatta many people want to continue, get rights and go on yachts in Moscow and abroad.
- How often do you hold regattas?
Evgeniy Litvin. In October it will be the second one this year. So far we plan to hold regattas twice a year.
- Who is really interested in regattas? Who is your target audience?
Yevgeniy Litvin. The target audience is very different, in fact, many are interested. Our task is to gather people with a certain temperament around our regattas. It turns out that these are business people, large managers in state companies and owners of their own business. Successful, wealthy and thinking in one direction. People of a certain status, so we do not have mass advertising, as it happens with other organizers. Mostly people come to us by recommendations.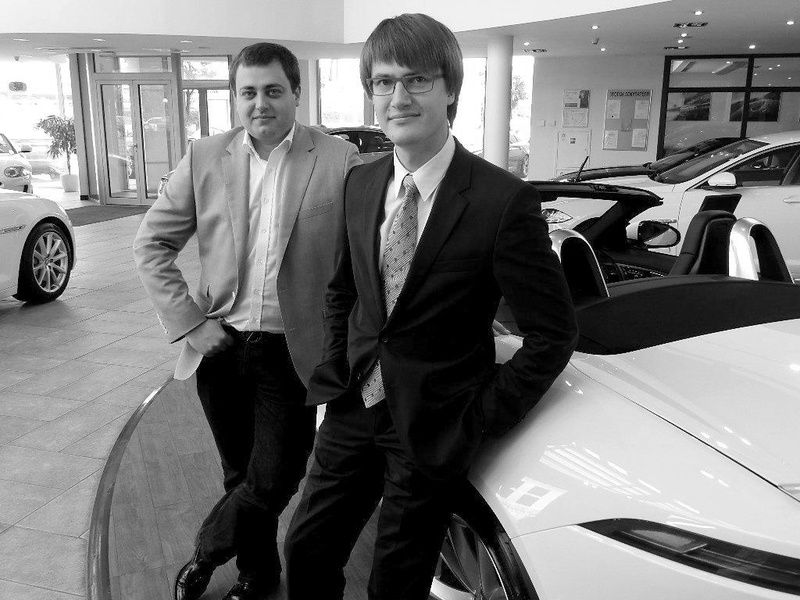 - What do people find for themselves?
Eugene Litvin. They find a circle of like-minded people, get into a very good, comfortable and friendly atmosphere.
Yuri Shaban. Yes, we all thought in the same direction. Everyone has found contact with each other very easily, although the age of people is absolutely different. As practice has shown, everybody became so friendly that after some time after the regatta we gathered at a summer house at one of the participants of the regatta for a barbecue.
- How many months does the preparation of the event begin?
Eugene Litvin. Preparation begins in 4-6 months, in fact, spent the regatta and we immediately begin to prepare for the next.
- Are there any funny cases or situations from the last regatta that you would like to tell us about?
Yuriy Shaban.
Though people have never participated in regattas before, each yacht managed to break the sail in a purely sporty way.
Eugene Litvin. Indeed, everybody worked so actively that on the first day every yacht had its sail torn.
Yury Shaban. In principle, for professionals it is not so difficult, and for beginners it is almost impossible.
Yevgeniy Litvin. We had guys who decided to go to sea in bad weather. It was the last day of the regatta, and we had to cancel the race crossing on the water because we promised rain, thunderstorm and no wind. We naturally cancelled the final crossing, everyone went back to San Marino by bus. And one of the teams decided, after all, to go on a yacht. I was amazed at how much they got involved and how much they lacked the continuation. The regatta wasn't an easy one though, as there were no cruising yachts, but pure racing yachts that were physically very hard to race on.
- And the person who does not spin anything does not run anywhere, how can he help?
Eugene Litvin. Everybody gets involved, no one is indifferent. But we understand that here it is important not only to chase, but also to sit down and talk, and the whole atmosphere promotes business contacts. If you need a distraction from the management of the yacht, a professional team will pick it up right away.
Yury Shaban. Indeed, everyone who was on the yachts participated: girls, women, young guys and adult men.
- Do you have a favorite book that significantly influenced your attitude to life, business?
Eugene Litvin. At the age of 14, I read the book «Rich, poor» Irwin Shaw. After it I realized that I would hardly be able to work in corporations for a long time. It is important to do what you like and enjoy! That's why I couldn't practice law for a long time and discovered the regattas. I am sure, when you find your business, after some time in some mysterious way the universe begins to help: random meetings, clients who appear out of nowhere. But the hardest thing is to find your way!
Read the full version of the interview on indep.ru