August 2 saw the start of the zero stage of the Volvo Ocean Race - a series of preparatory races between participants of the world round 2017-2018. Leg Zero replaced the previously mandatory 2000-mile qualification round. The difference between the formats is that the teams will participate in Leg Zero with a full fleet - they will be able to tune both their boats in combat conditions, drawing conclusions based on the tactics of the opponents.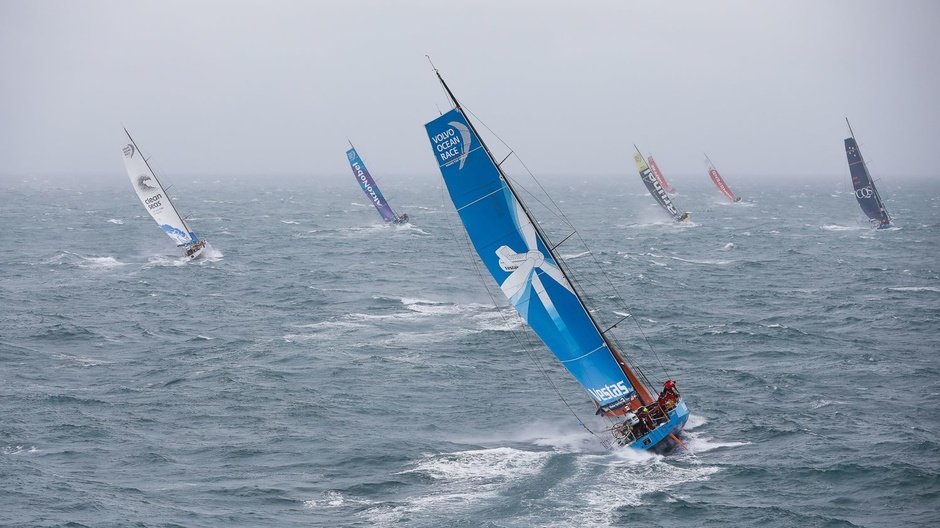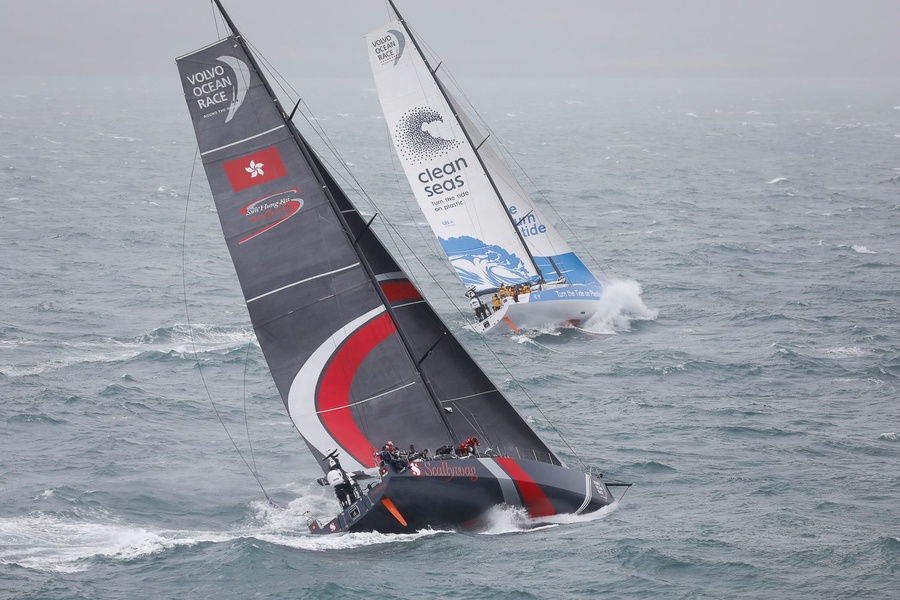 The Volvo Ocean Race Zero stage began with a race around the Isle of Wight as part of the famous Cowes Week regatta. On August 6th the VOR fleet will participate in the Rolex Fastnet Race, then on August 9th the boats will return to Plymouth where they will spend the night and on August 10th they will go to Lisbon with a short pit stop in San Malo.
Despite the fact that the race has just begun, it already abounds in sharp moments from which it will be cool on the hottest day. Which is not surprising, given the gusts of wind up to 40 knots in the Solent. The organizers of Volvo Ocean Race have collected 7 such moments in the form of GIF-animations.
Second shower in one morning.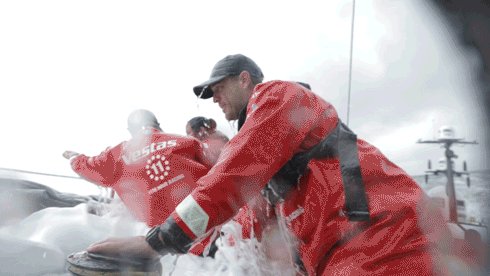 Nick Dana from Vestas 11th Hour Racing receives a portion of morning vivacity right at the exit of the hold.
On a yellow submarine.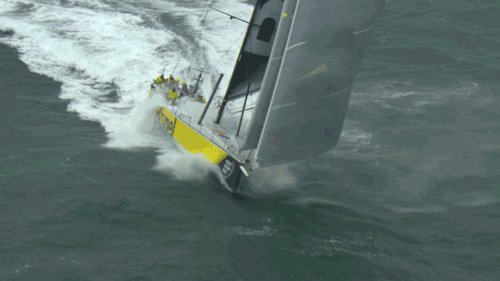 Team Brunel takes a deep nose dive into the waters of the Salt.
With a lot of hard work.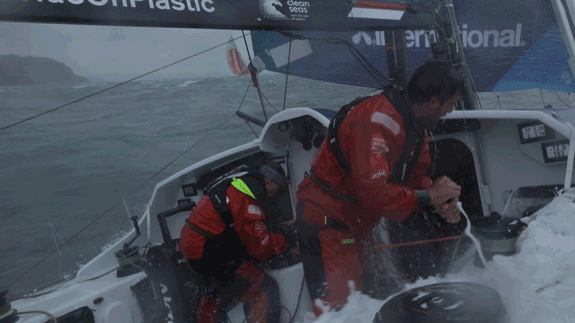 AkzoNobel's skipper Simeon Tienpon finds himself in the epicenter of events.
It's time for a waterslide ride.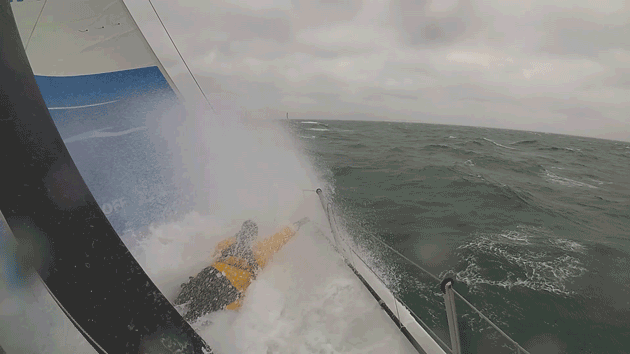 Bucky Turn the Tide on Plastic tests the strength of the rails.
Welcome!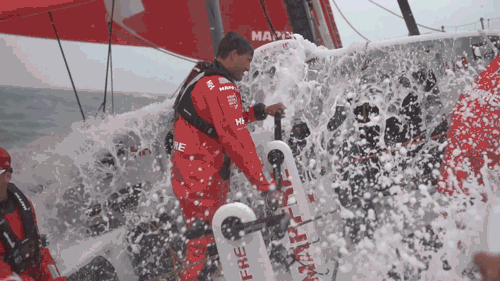 «Warm» welcome for Olympic champion and «America»'s Cup winner Blair Tuck aboard the MAPFRE.
Boom!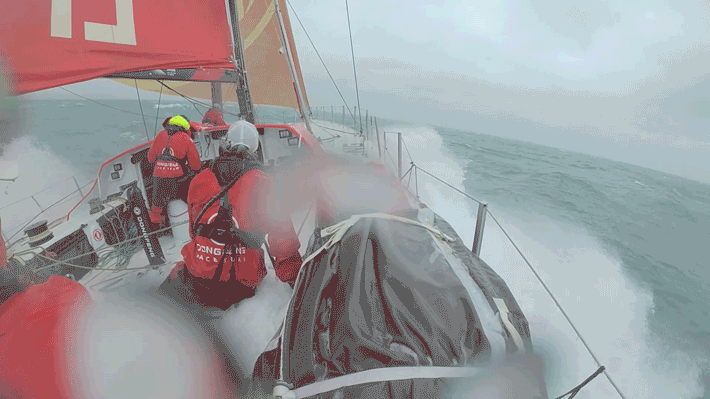 Dongfeng Race Team takes a brutal blow of fate.
At the pinnacle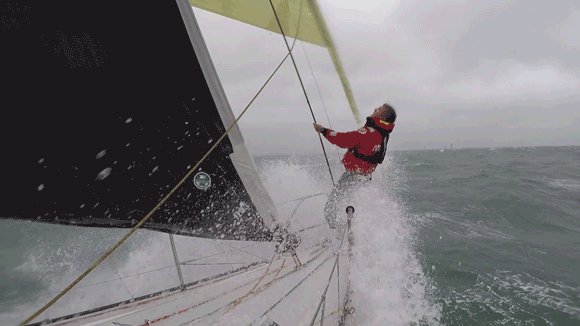 Buck SHK Scallywag Ben Piggott feels the taste of life at the sharp end of the Volvo Ocean Race.
The winner of the race around the Isle of Wight was the Spanish MAPFRE team headed by Habi Fernandez, who set a record for a single huller after a distance of 3 hours 13 minutes 11 seconds. The previous record was set by ICAP Maximus supermaxi - 3 hours and 20 minutes. Besides MAPFRE, three other Volvo Ocean Race boats broke this record - Brunel, AkzoNobel, Dongfeng Race Team.