In an effort to at least make up for Valentine's Day, which was missed again because of another Valentine's Day booth show, Power & Motoryacht's chief executive Dan Harding wrote a love story.
In life, as in yachting, it is important to find a partner who will share with you not only joys - it's easy - but sorrows. In eight years with Karen, I have seen that she is the right person to be. She has convinced me to buy and rebuild our first boat, she has spent hundreds of hours grinding, painting, priming it and she has been and remains my moral support. She and I have made a pretty good team. But don't let my words mislead you: it was a long process.
At the beginning of our relationship, we laughed when I taught her the basics of yachting. And for God's sake, we had to start from scratch.
You left the ropes on the beach, you've got schools here. No, they're faucets, only newbies call them sacks. I remember these days with tenderness.
Now she's gonna shut a lot of people in the dock for a belt with her work ethic and her positive attitude. Where old people spend most of their time leaning on jacks and lazily complaining about how much work they have to do, she flutters to the music, from painting to polishing, from putting the instruments in order to cooking lunch, and then up the stairs to my place, where I grumble about how much work I have to do as usual. «You've got a great assistant», I see," says one of the old guards, watching as they furiously move the body. «I taught her everything she knows»," I said jokingly.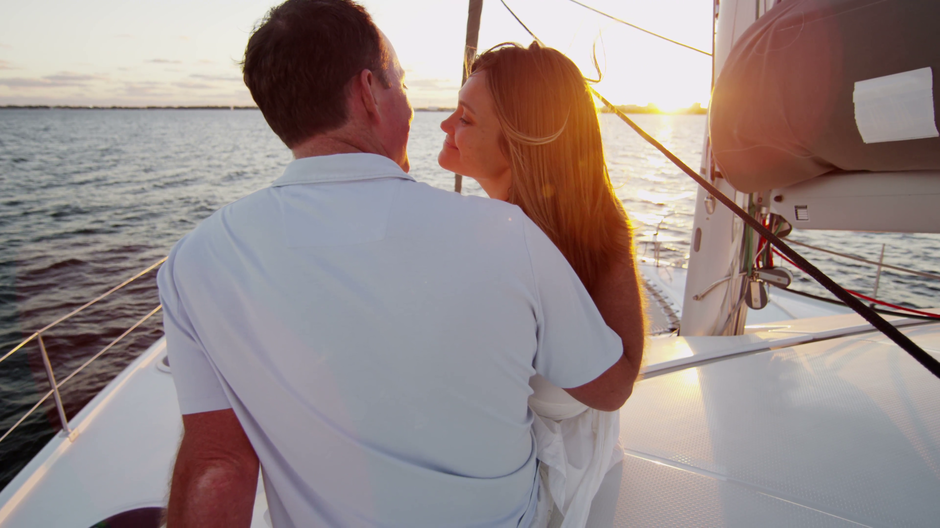 And that's what she taught me in yachting, and here I'm pretty serious.
You don't have to go far to have a real adventure with you.
You have to change the sheets more than once in summer.
Talking to strangers is useful.
Not everything has to go perfectly for you to have the perfect day.
You should always wear a slap in the shower.
There's no need to plan every second of a boat trip. Sometimes the most memorable moments are unplanned.
I thought about these lessons while I was driving a Beneteau MC5 from Essex, Connecticut to Long Beach, New York, with my colleagues. We were on our way to my wedding day.
Yeah, despite the risk of us just running away abroad, Karen let me go on my last cruise as a free man (although I keep feeling like she was monitoring our AIS data all the time, like some CIA agent).
Our one-day trip with Power & Motoryacht was filled with laughter and unplanned activities like a stopover in Havana - just for curiosity. We chatted, played each other our favorite songs and even stopped for lunch on the flybridge. In Atlanica, it was as peaceful as a glass of water.
A few minutes later, at the helm, our editor Simon Murray suddenly screamed: «Did you see that? Looks like a sailfish!»
«They don't exist here at all... Damn it, whale!!!» - I screamed after I took his steering wheel and idled the boat.
We scanned the horizon like a fluorographic machine - chest, but the mammal never showed up again. But it's still a wild luck to see a whale near Long Island. I like to think it was some kind of sign.
The trip was short, and we docked at the Bridgeview Yacht Club early. Surrounded by friends, after a great day on the water and on the eve of marrying an incredible girl, I asked myself: «Is there really anything better than this?» Only time will tell, but I think it can.