One day, one of his husbands, tired of unhappy marriage, noted that polygamy is when wives are too many, and added that single marriage is no different from it. We know all kinds of proverbs like the one that says that a boat owner has two happy days - when he buys a boat and when he sells it. Listening to some people, it seems that fiddling with a yacht is still fun, with about the same chance of success as getting married. Fortunately, most people's experience disproves that.

A recent BoatUS survey revealed that owners usually have two boats with an average length of 12 metres in their fleet.
It is not a confirmed statistic, but it seems quite realistic, even if we are talking about fans of bigger yachts.
Some buy more than one yacht for convenience. There are other reasons: one boat may be for cruises, another for sports, a third for fishing, and a fourth for boat trips.
There are those who simply can't find the strength to get rid of an old yacht with many pleasant memories. I had a client who cried when planning the sale of a family 19-metre motor yacht - no matter that the new 27-metre boat can accommodate many more people, which is relevant due to the rapidly growing number of great-grandsons. Another retired client bought a 50m motor yacht assembled in Europe to order, but spent all his time renovating his father's boat from Stephens Bros. Boat Builders, where he spent all his youth.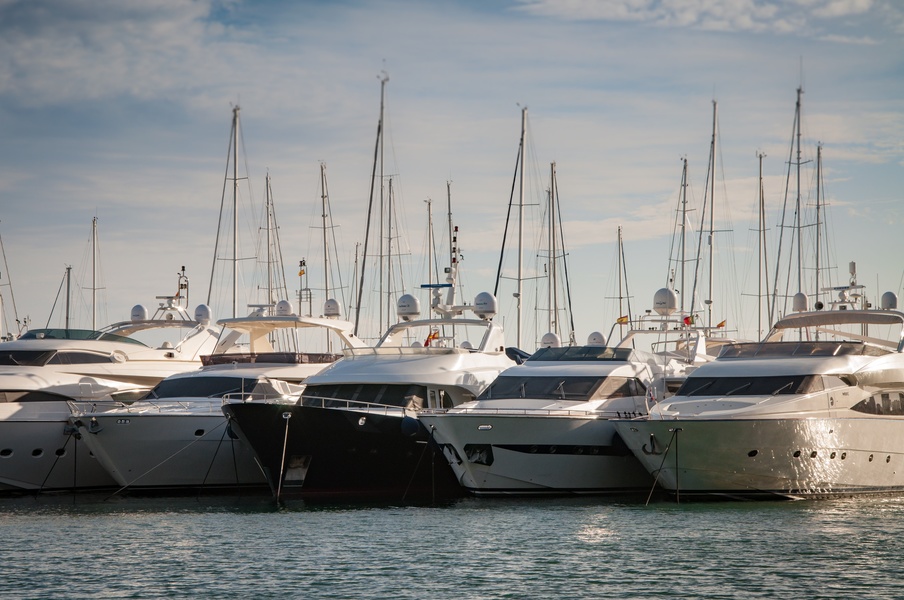 I have achieved a lot in my life and somehow even admitted that there were nine boats in my fleet, with and without engines. Now that number has dropped to four, but my lover is already looking for a new one, and there is no escape. Like a few previous ones, this one is likely to be acquired impulsively - we are skillfully able to rationalize our need for what is caught in the eye.
What's funny is that I'm still a mere mortal, while the lucky ones who look at us from their stratosphere are suffering from the same dilemma, but already associated with superyachts. I don't know how many times I've been to Fort Lauderdale, Palm Beach or Monaco and stumbled upon a «sold sign»hanging from the stern of a boat. The new owners see the beauty and buy it without hesitation.
When people ask me why our family has so many boats, I don't refer to the above scenarios, but to an old comic «book called Scary Hagar»that tells the story of a Viking captain who is fat. One day he asked his friend: Is it «true you have seven ships?» - It's true«,"»he said. «But why?» -«I had eight, but I sold one.
For a true connoisseur, this answer is quite natural. Famous singers like Lionel Richie or Pablo Cruise sing that love «will always find a way. Similarly, those who love the sea in all its dimensions and manifestations will always find a new boat or yacht to their liking.
If sailing is in your blood, it is logical that you want as many boats as possible.
Boat polygamy is not a crime, but happiness.
Translated by Denis Koshelev for itBoat.