Oceanco, the famous Dutch builder, delivered the largest sailing yacht in the world. The impressive 127-metre Koru, formerly Project Y721, departed the Oceanco facilities on April 6 and travelled at an average speed of 16 knots on her maiden voyage to Gibraltar. After visiting Gibraltar on April 12, Koru stayed at anchor in Palma de Mallorca.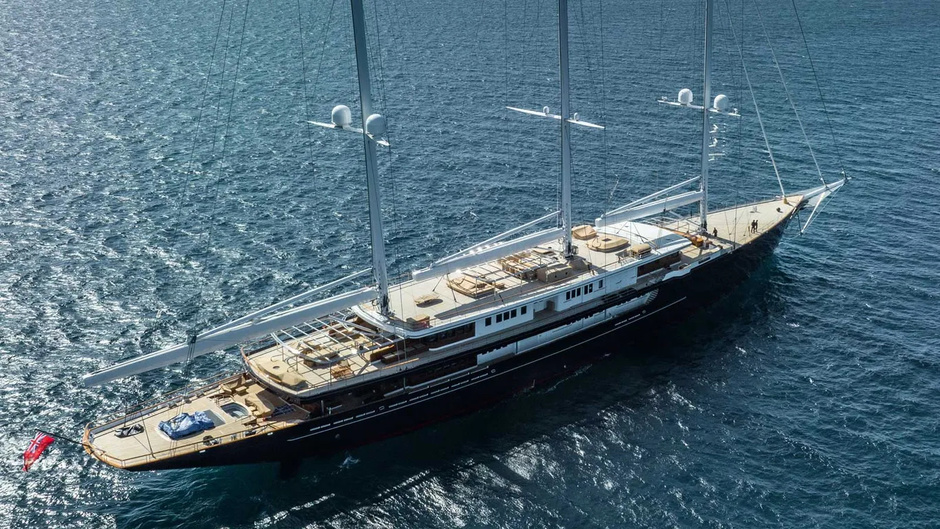 According to the yachting media, the project must have started in 2018. As for the superyacht hull, it was rolled out of the shed for the first time in October 2021. From 2018 to 2021, the project was under wraps. Initially, the yacht transportation itinerary was different, as Oceanco applied for a permit to dismantle a 95-year-old bridge in one of the Dutch towns to allow the yacht to go through. In the end, there was no need for this operation. The schooner got to Rotterdam, where her three gigantic masts were stepped.
The name and the owner
The yacht's name, Koru, derives from the Māori fern-leaf motif, which symbolises creation and new beginnings for New Zealand's native people. Koru is believed to have been commissioned by Jeff Bezos, Amazon founder, although neither his representatives nor Oceanco has confirmed this. Speaking to BOAT International, an Oceanco spokesperson said: "Oceanco values the privacy and confidentiality of all our clients and prospective clients and therefore does not comment on our involvement or non-involvement in specific projects".


The design team has yet to be announced. However, she features classic exterior lines and a traditional colour scheme with a black hull and white superstructure. Her spacious decks could offer multiple relaxation areas, and images suggest a large pool on the aft deck.
The impact
Koru's delivery marks a significant milestone not only for Oceanco. She is the largest yacht ever built in the Netherlands and the largest sailing yacht in the world. This achievement highlights the company's expertise in designing and building some of the most impressive vessels in the world.
Oceanco has a track record of building large yachts. Her fleet includes the 117-metre Infinity and the 109-metre Seven Seas. Currently, the shipyard is working on a 111-metre motor yacht known as Oceanco Y722, with an estimated delivery date of 2024.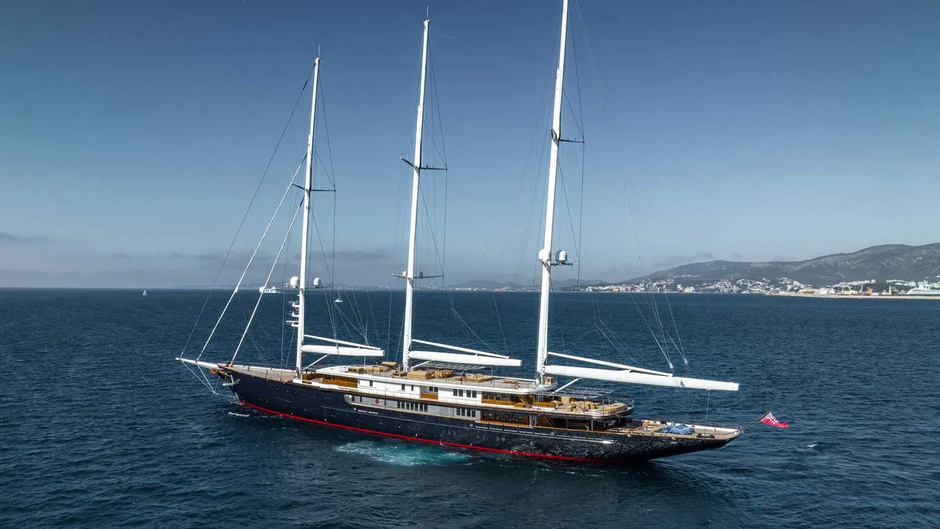 Koru's maiden voyage was highly anticipated, as she completed her sea trials in February. Expectedly, a 75-metre support vessel Abeona will join Koru during further cruises. Abeona is the largest-ever vessel delivered by the Dutch shipyard Damen Yachting. The delivery of Abeona, also known as YS 7512 and Project Wingman, took place in February.
Summing up, as one of the largest superyachts in the world, Koru testifies to the Dutch expertise in building custom yachts to the highest specifications.