Italian luxury yacht builder, Custom Line, has announced the launch of the motor yacht Someday, the 9th hull of its planning Custom Line 120. With exterior and interior design by Francesco Paszkowski and the built quality of the Ancona-based yard, this new private vessel for a representative from EMEA region is a remarkable piece of art that reflects the client's personality in every part.
Someday is a sleek, sporty yacht with powerful curves and contemporary styling. The 38.3-metre vessel is not only fast but also voluminous. Her large hull windows and floor-to-ceiling glazing of the main deck allow for natural light and stunning views of the sea, thus amplifying the liveability of the spaces.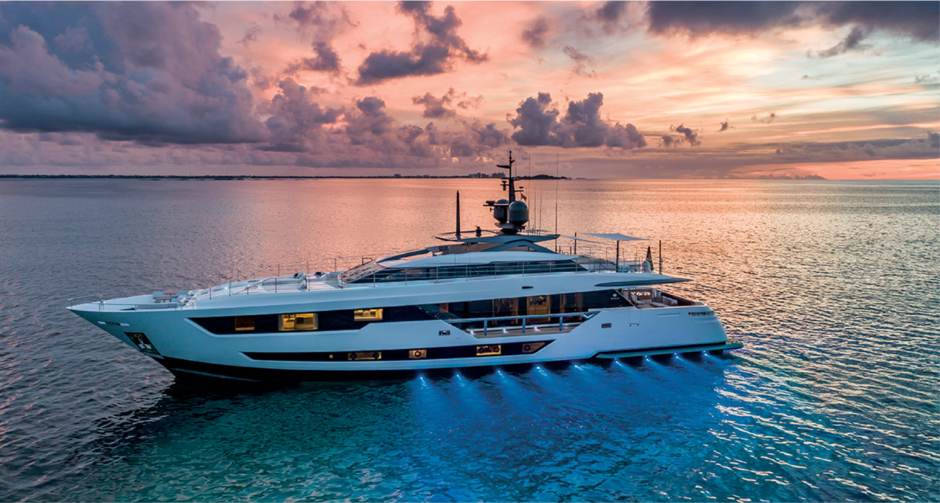 What is so special about Someday?
One of the unique features of Someday is her flybridge, which incorporates a hydromassage tub and sun loungers in the same structure. The layout of the master bathroom is also notable, with a side shower and a curious basin unit complemented by a large central mirror.
The interior of Someday could be characterised by minimalism and refinement, with a pairing of clear and dark colours enhancing the sensation of light. The furnishings are custom-made in collaboration with renowned design brands and feature sophisticated materials such as Arabescato Carrara marble, leather, and matt-effect lacquered wood.
Inspired by the wind
The Custom Line 120' M/Y Someday features a solid yet light structure that utilises carbon to achieve impeccable sleekness. The flowing, bright profile creates a dynamic verve with long exterior lines, flying from bow to stern.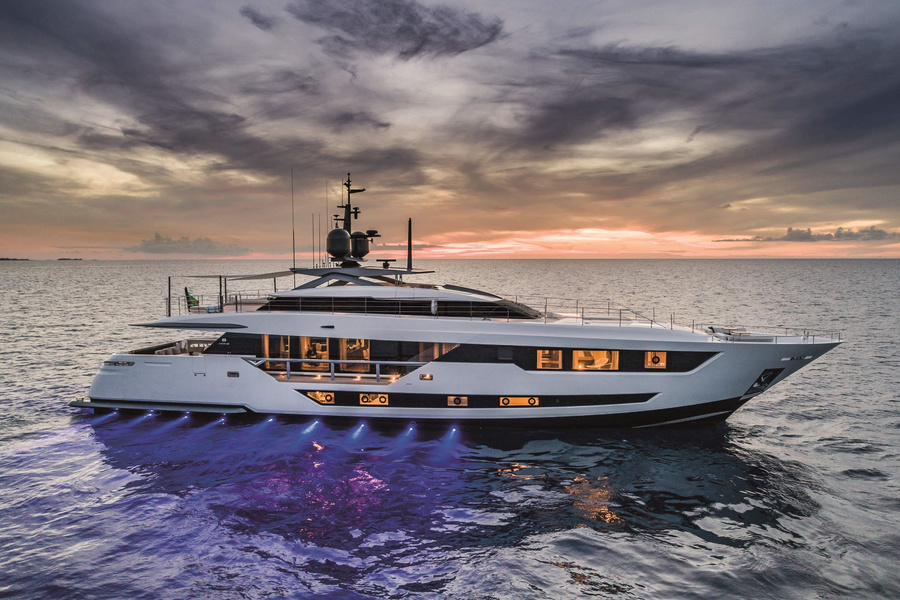 Generous built-in glazing and windows amplify the sense of space. The side windows on the flybridge create a panoramic third deck, while the grand cockpit windows two sections tilt open for a contemporary design flair.
Custom Line's innovative approach is evident in Someday's focus on highly personalised spaces and unique features that enhance the onboard experience. With its sporty personality, sleek design, and luxurious amenities, this yacht sets the bar for contemporary yacht design and is sure to impress yacht enthusiasts worldwide.
Apart from planning vessels, the Ferretti Group brand Custom Line builds voluminous, logical and good-looking navettas with hulls up to 50 metres. In all the models in the Navetta line, the brand finds new interpretations for classical Mediterranean motor yachts for long and comfortable voyages.