In the ever-evolving landscape of cryptocurrency, some countries have recently taken contrasting approaches. While Gibraltar has ordered Binance to freeze crypto assets in its pursuit of missing millions, and there have been discussions on the role of crypto in the US opioid epidemic, other regions like Hong Kong are actively encouraging banks to embrace crypto clients and positioning themselves as digital asset hubs. Amidst this uncertainty, cryptocurrency continues to be a tool for those looking to purchase or charter motor and sailing yachts.

Why should one consider cryptocurrency for yacht transactions?
The answer lies in the convenience and speed it offers. Buying a yacht with crypto eliminates the need to worry about business hours, intermediaries, and manual operations. Transactions are completed swiftly, with lower fees for international payments and minimal administrative delays. Last year alone, there were over 10 notable news stories concerning the intersection of crypto and yachting. However, updates on this topic have been relatively scarce this year, with only HAYVN, a cryptocurrency-focused financial institution regulated in Abu Dhabi, the Cayman Islands, and Australia, sharing their perspective in an opinion piece on Superyacht News this April.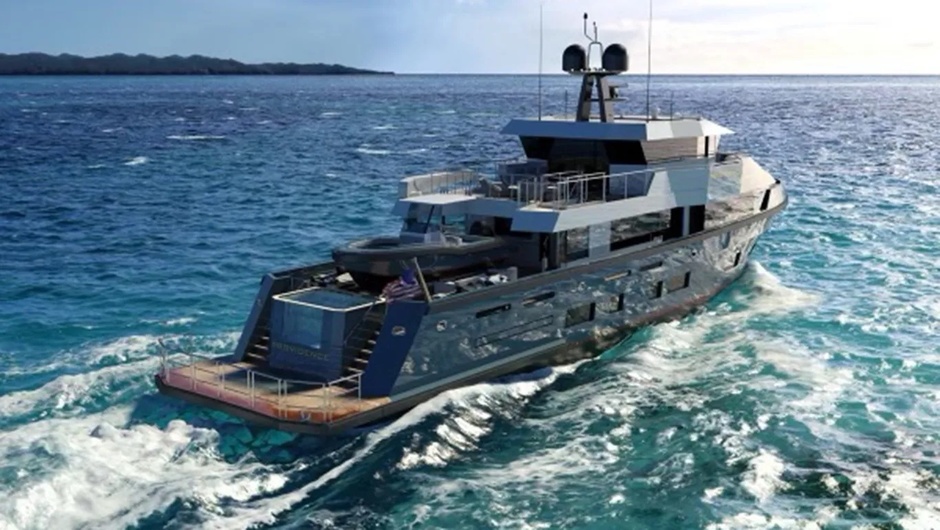 Despite the lack of recent news, HAYVN remains optimistic, stating that there is little evidence to suggest that the entire industry will face overly-restrictive regulations. They emphasize that regulatory authorities often lag behind technological advancements, and believe that regulatory clarity, in any form, will provide the necessary guidelines for the industry to evolve.
Crypto.yachts — a timely resource
In a climate where clients have the opportunity to contemplate and understand the intricacies of the cryptocurrency market, a new media outlet dedicated to yachts and crypto has emerged, crypto.yachts. This platform aims to provide comprehensive information that goes beyond the surface-level benefits of crypto transactions. Here, readers can find answers to crucial questions such as:
Can you pay for a new build yacht with cryptocurrency? Yes, you can, and there are examples of Canadian shipyards that have accepted cryptocurrency payments for yacht construction.
Are yacht designers open to receiving payments in crypto? Certainly, many designers are willing to accommodate cryptocurrency transactions.
Can maintenance and services after the purchase be paid for with crypto? Yes, there are ways to do so, provided you have a reliable management company.
Which yacht registrations are more crypto-friendly? There is a list of crypto-friendly yacht registrations, with Singapore being one of the notable options.
Can you pay for a charter with cryptocurrency? Some brokers and yacht owners view cryptocurrency as a viable payment option.
Who provides payment security for crypto transactions in the yachting industry? Several reputable payment service providers specialize in working with yachting companies, ensuring secure transactions. Additionally, some brokers have successfully facilitated crypto transactions in the past.
In conclusion, despite the varying approaches taken by different countries towards cryptocurrency, it remains a viable option for luxury transactions in the yachting world. The launch of crypto.yachts provides enthusiasts with a valuable resource to explore the intersection of cryptocurrencies and yacht services. As the industry evolves and regulatory frameworks take shape, the possibilities for crypto payments in the yachting industry are expected to expand, providing greater convenience and efficiency for those involved.