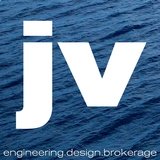 Judel/Vrolijk & co
Germany
Designer description Judel/Vrolijk & co
Brand History
The Judel/Vrolijk company is a name without which it is difficult to imagine the international yachting scene. Founded in 1978 by Rolf Vrolijk and Fietje Judel, the company is today one of the most respected design bureaus. Frolijk, for example, was the designer of the Alinghi team in the America«'s Cup and helped» the latter win and bring the oldest trophy in the world to Europe for the first time. One of the TP-52's most expensive professional classes today is also represented mainly by yachts designed by Judel/Vrolijk.
Philosophy
Simply following modern trends is foreign to the company philosophy. The main challenge for Judel/Vrolijk is to implement an optimal solution in terms of design. New ideas define the trends in the company's work, so the design office works in cooperation with the Institute for Polar and Marine Research named after Vrolijk. The design office works in collaboration with the Alfred Wegener Institute for Polar and Marine Research and the Fraunhofer-Gesellschaft Institute for Applied Research.
Specialty
In addition to designing pure racing sailing yachts, the company from Bremen specializes in cruise sailing and motor boats (custom and production), as well as yacht refit projects and commercial vessel designs.
Cooperation with shipyards
For many years the company has cooperated with more than 20 ship manufacturers. Working with such shipyards as Baltic Yachts, Najad and Hanse, the company has created about 50 models. In addition, Judel/Vrolijk has developed yachts for Wally, Royal Huisman, Green Marine, Contest Yachts.
Landmark Projects
Among the serial models, Baltic 66, Hanse 630e, Najad 570, Dehler 38 are particularly popular. Besides, Judel/Vrolijk is known for its custom projects, such as Pink Gin, Polina Star IV Wally 101 or Doryan.
Team
The Judel/Vrolijk team consists of 15 people. Among them, among others, Torsten Conradi - third partner of the company since 1986, a specialist in aerodynamics and hydrodynamics.
Superyachts Judel/Vrolijk & co