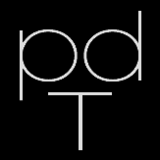 Pavlik Design Team
US
Designer description Pavlik Design Team
The history of the brand
Pavlik Design Team was founded by Sven Pavlik in 1969 in Fort Lauderdale. Primarily, the studio has won recognition in commercial real estate design. It was named one of the top five retail designers in the United States. With the development of the superyacht market in America, the company began to develop a new direction in parallel.
Philosophy
Pavlik Design is passion, creativity and innovation. An international team is constantly looking for new challenges, trying to go beyond the usual framework and offer something new and unique. The studio's specialists are able to accurately select the design that suits the clients in terms of meaning, form and content.
Specialty .
In real estate, the company has a rich portfolio with striking examples of interiors and detailed architecture. In the superyacht segment, Pavlik Design was involved in interior design.
Cooperation with shipyards
The firm has implemented many interesting projects for Christensen, Deep Sea Marine, Swiftships, Broward Marine, Hatteras, Maiora, Shama Yachts and other yards.
Landmark projects
The biggest boat for the Pavlik Design Team was a 46-meter boat.Ionian Princesslaunched in 2005. The studio has also designed interiors for Milestone, Natita II and other superyachts.
Team .
The studio also designed interiors for superyachts & nbsp; Milestone,  Natita II  etc. Due to the constant orders for commercial real estate, the company had a large staff. Currently the studio is not operational.
Superyachts Pavlik Design Team