Yesterday the Russian bark «Sedov» - now the second largest sailing ship in the world - departed from Lieutenant Schmidt's quay in St. Petersburg and started its voyage around the world.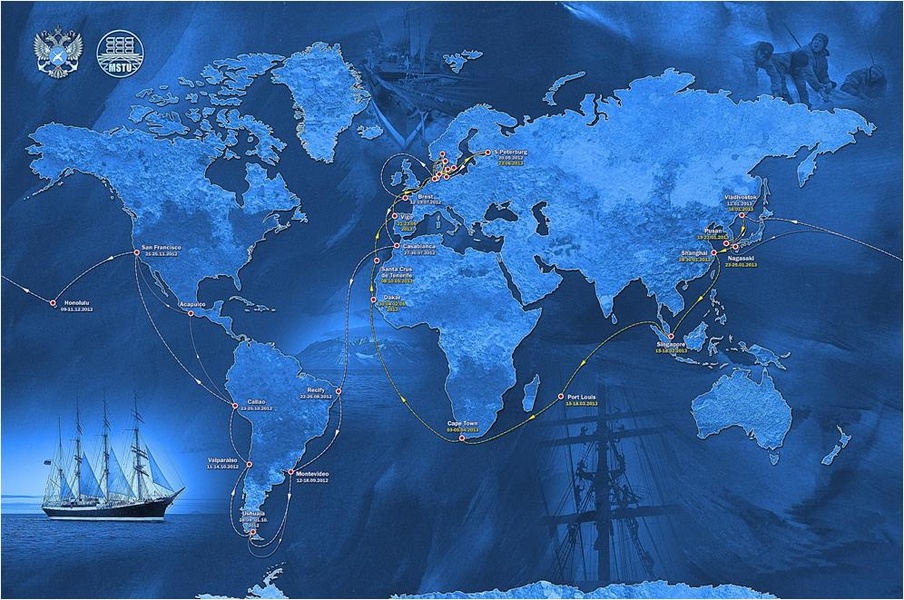 The voyage of «Sedov» is dedicated to the 1150th anniversary of Russia's statehood and will be the first round-the-world voyage for this ship. It should be noted that by the number of circumnavigations of its large sailing ships (or tollships, as they are sometimes called) Russia, perhaps, holds absolute world leadership: over the past 20 years under the Russian tricolor such voyages have made «Kruzenshtern», «Pallada» (two of each) and «Nadezhda». Now it's the turn of «Sedov». The sailing route includes calls at more than 30 ports of call in Europe, South and North America, Asia and Africa. The sailing vessel will have to cover over 40 thousand nautical miles in the waters of the Arctic, Atlantic, Pacific and Indian Oceans: this is quite a heavy load on a ship which is not young any more. In the foreign ports the vessel will take part in many solemn and cultural events. Among them are such events as the Kiel Week (the sailing ship will be the flagship of the parade even twice - in 2012 and 2013), sailing festival in Brest, the Days of Russian Culture in France. Of course, who else would be the flagship of such events but «Sedov»?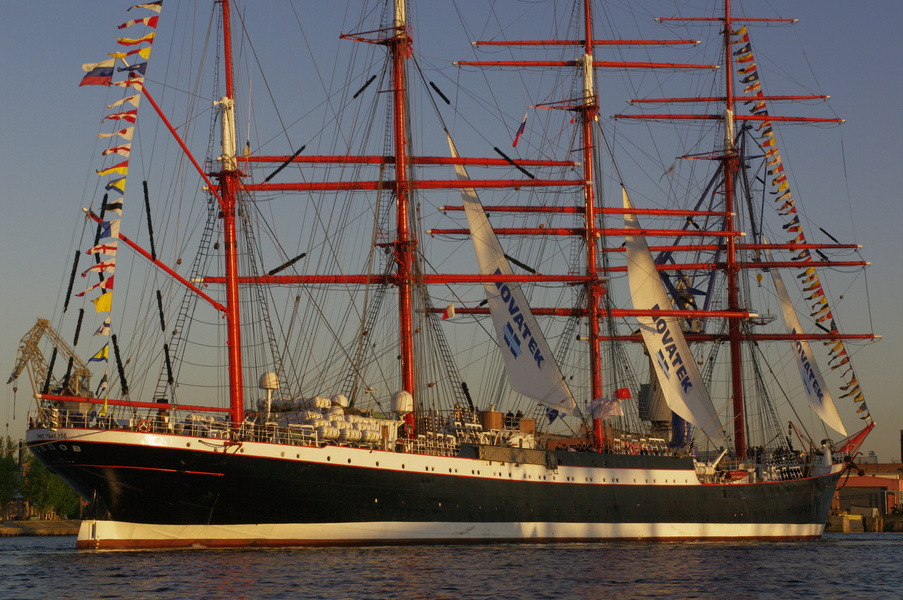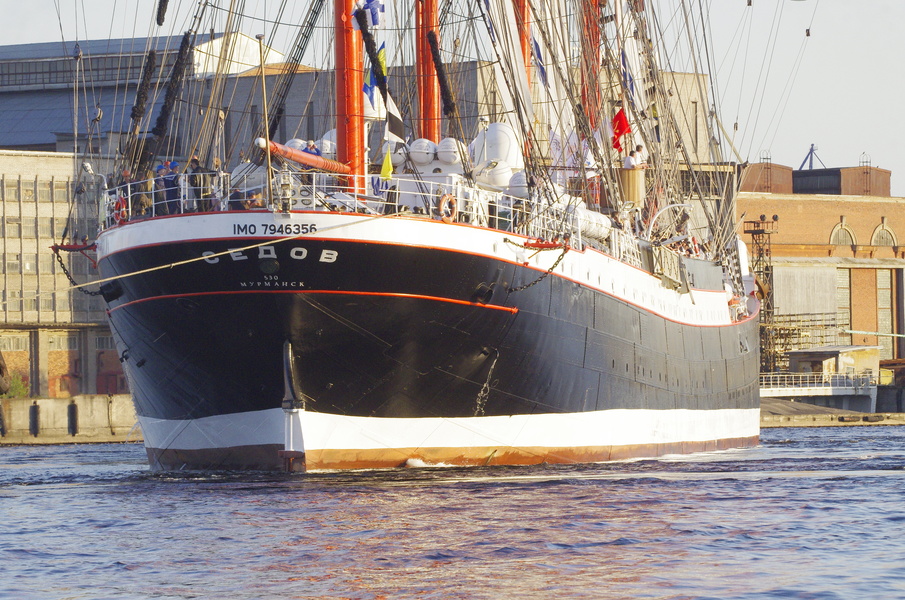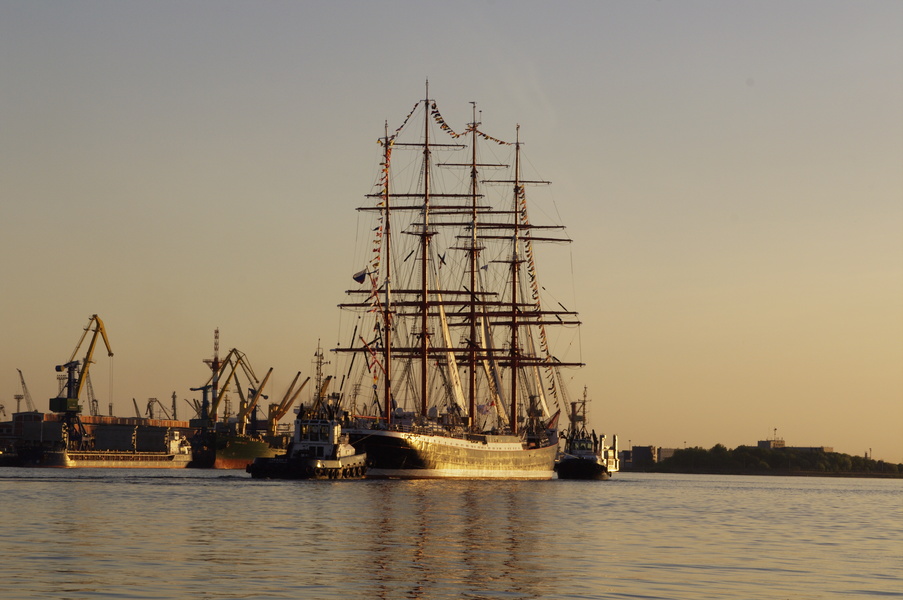 After all, this giant (along with «Krusenstern») is unique. Built 91 years ago (yes, last February the bark celebrated its 90th anniversary) «Sedov» (maiden name «Magdalene Vinnen» after the daughter of the first shipowner) long time transported saltpeter and ore from South American ports to Germany, and after the Great Patriotic War it passed (as part of reparations) together with «Krusenstern» (then still named «Padua») to the Soviet Union. And, it should be said, these sailing ships were lucky to be so. In the Soviet Union, they found a second homeland - today the most patriotic-minded Germans admit that the defeated Germany would not be able to maintain these two ships (there simply would not be enough work for them), and they had to be scrapped. In our country they became training sailing vessels, underwent complicated and long repairs (for example «Sedov» was repaired almost 15 years - from 1966 to 1981) and now participate in a great number of sailing regattas and festivals. Preserving her original armament, hull and kit, today the bark is also a working technical monument - a crowning achievement of the era of commercial sailing and navigation.
For many years «Sedov» retained the proud title of the world's largest sailing ship, but comparatively recently it has been surpassed by the cruise sailing ship «Royal Clipper», which is several meters longer than «Sedov». However, by displacement «Sedov» is still bigger (and significantly: by almost a thousand tons) - so, not being the longest, it still formally remains the largest sailboat in the world.

Basic data of the sailing ship «Sedov»
Full displacement, tonnes - 7,320
Length with bowsprit, m - 117.5
Sailplan width, m - 14.66
Load draft, m - 7,52
Sail area, sq. m - 4192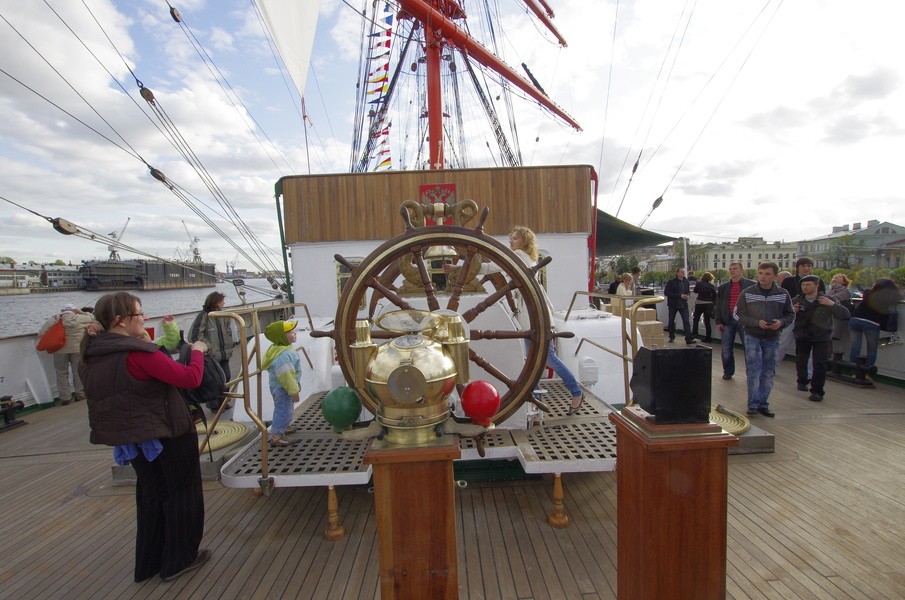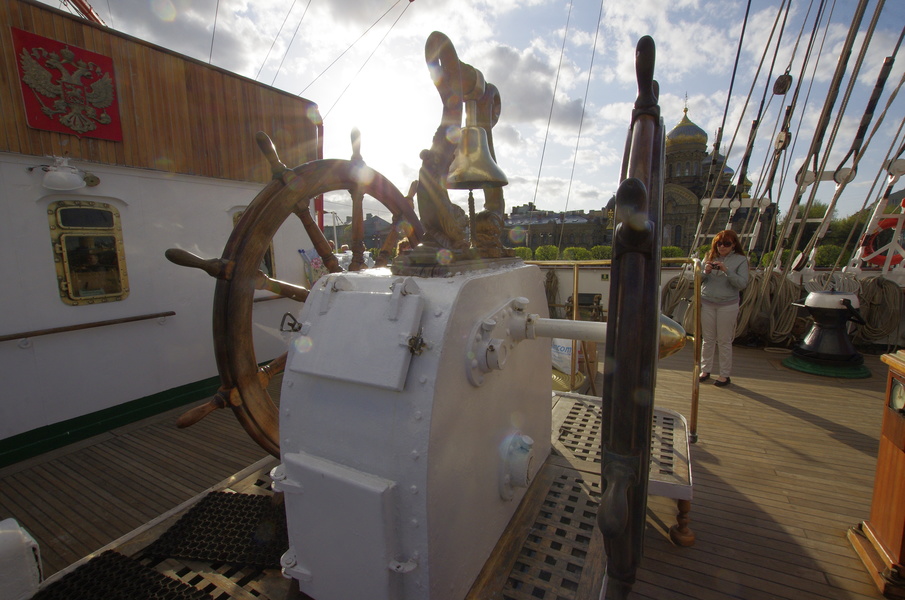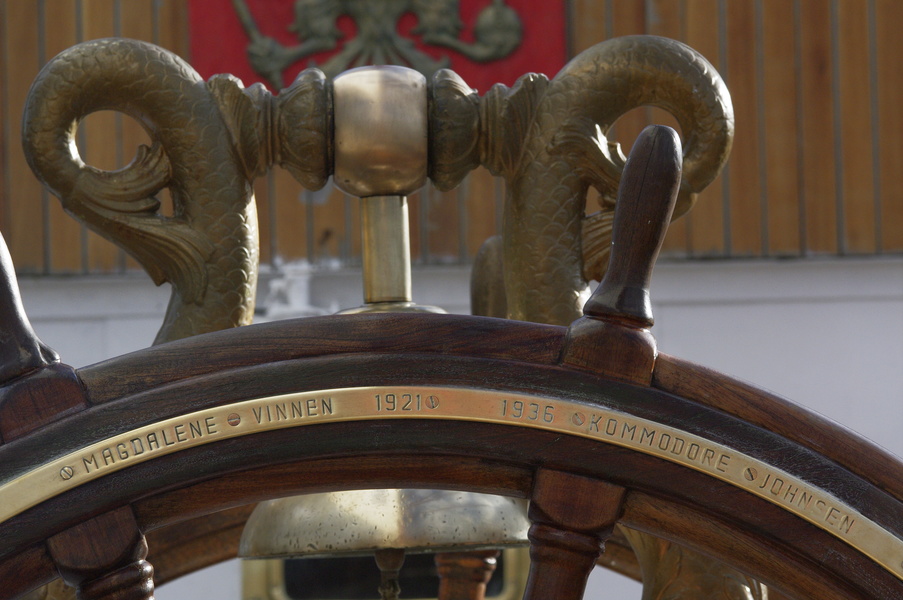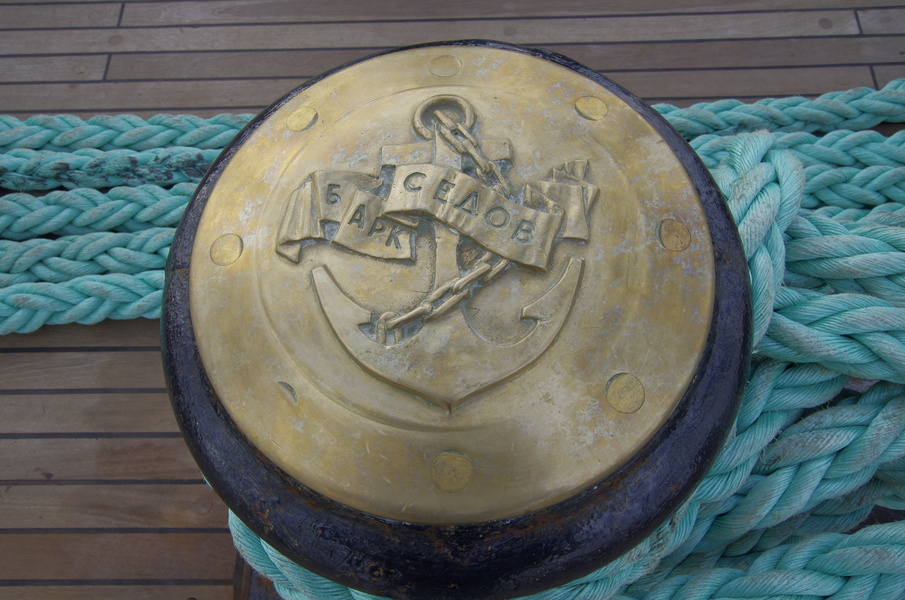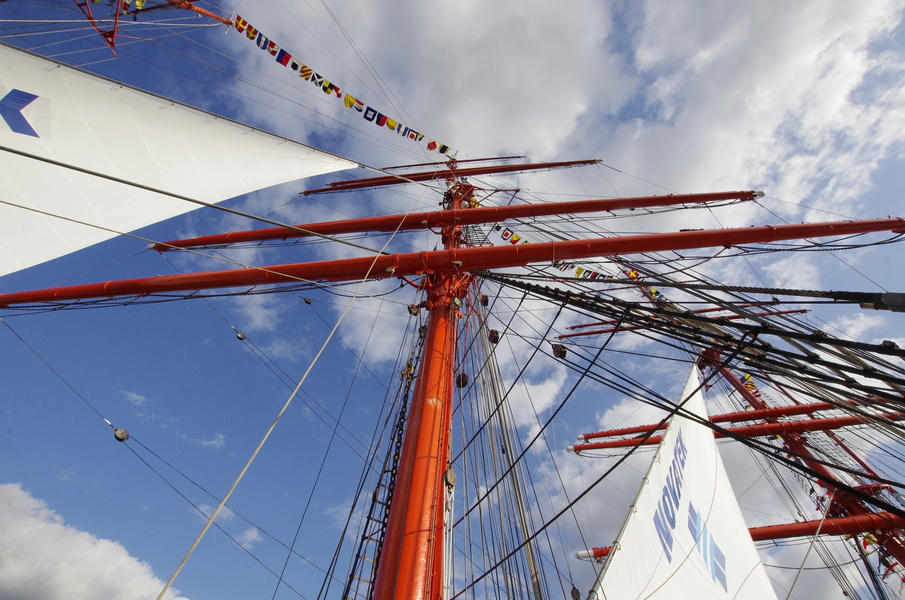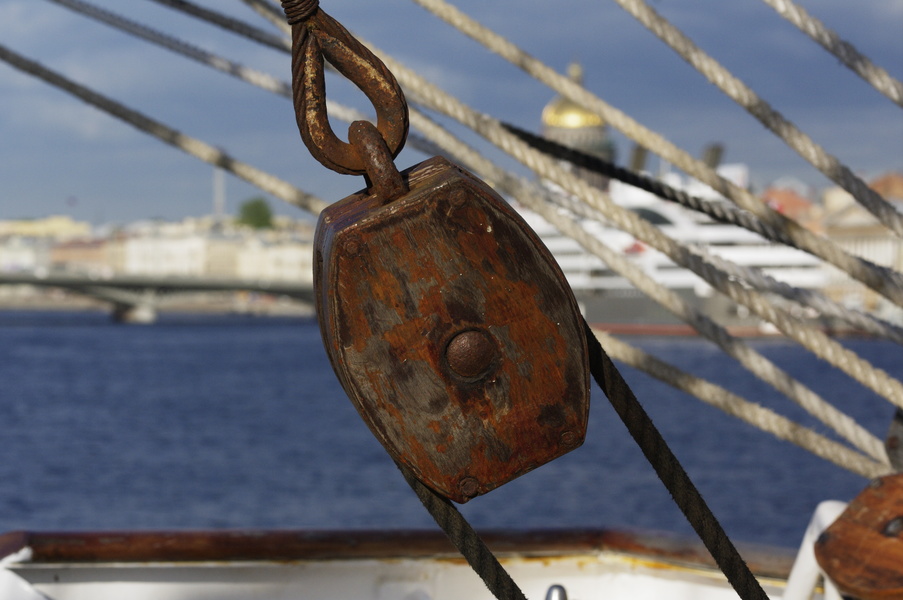 It is interesting that the popular Russian group «
Mumiy Troll
» headed by its leader
Ilya Logutenko
. «Guys want to gain impressions» and prepare a new album (I wonder why they did not use «
Nadezhda
» or «
Pallada
»?), getting ready to do all sailor's duties - like scrubbing the deck, etc. Of course they are planning to give performances in the ports of call - one of them has already taken place in St. Petersburg at the Peter and Paul Fortress. Well, it will be interesting to see how our team will be received abroad.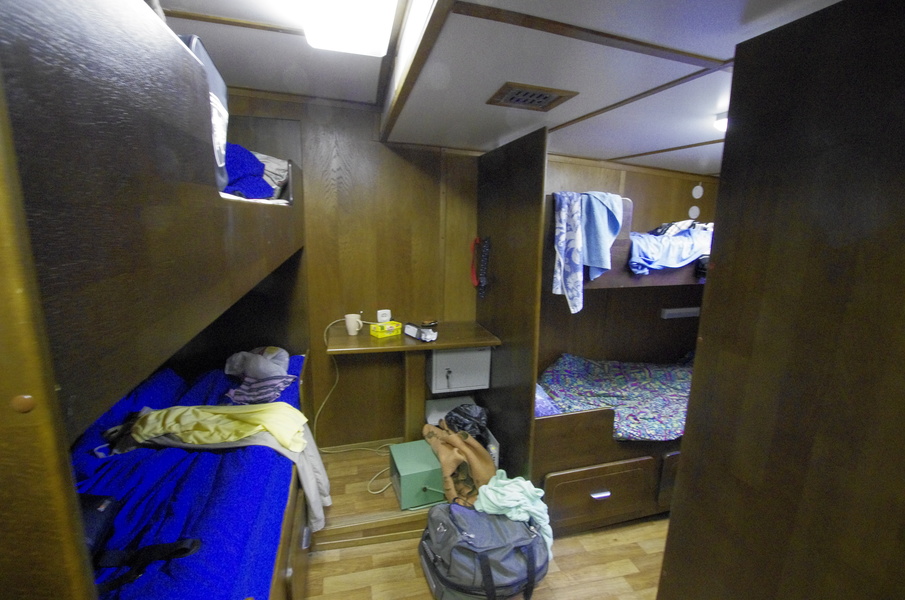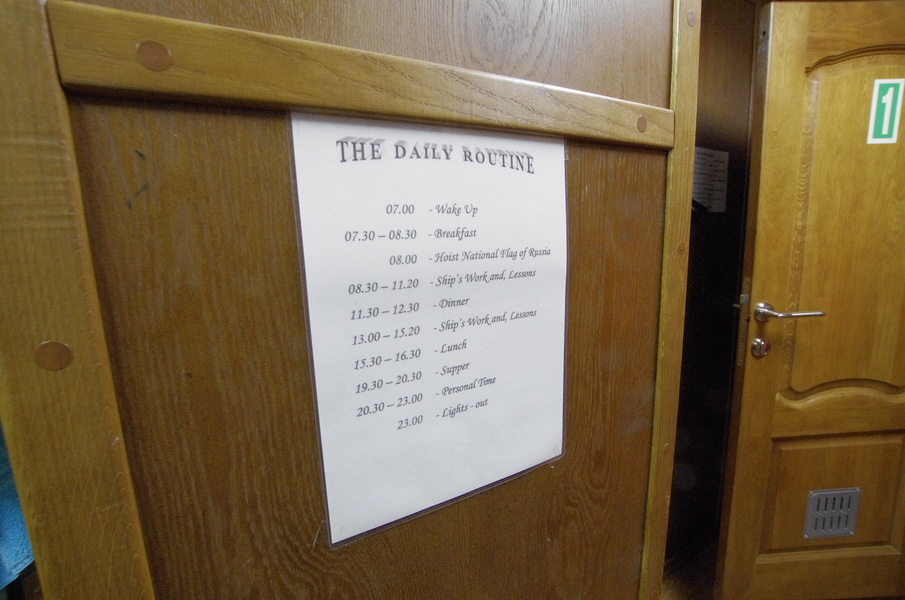 Before the departure an open ramp was arranged on the sailing ship - a kind of an open door day for all Petersburgers. for many children (as well as for the venerable heads of families) visiting this huge ship was an unforgettable event.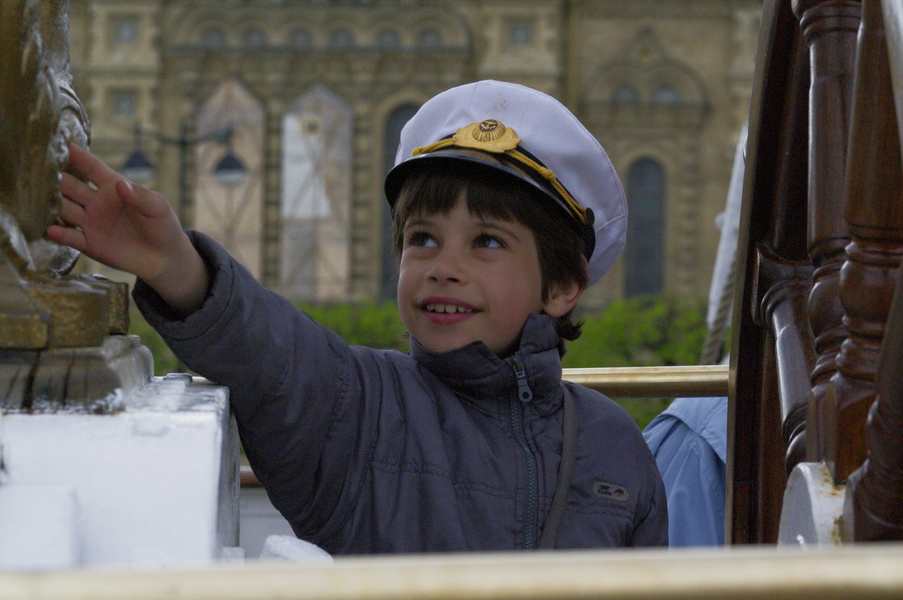 According to the plan the sailboat is to return to St. Petersburg in 14 months, on July 20, 2013. On board is our good friend Valery Vasilevsky, a well-known yacht photographer and author of many splendid photos «Sedov». So this sailing, we hope, will give the master a lot of reasons for inspiration! Seven feet to you, Valera!