Finnish shipyard Baltic Yachts has revealed details of its new project, the 43.3m sailing yacht Baltic 142 Custom, which is currently under construction. The vessel is scheduled to launch in 2019.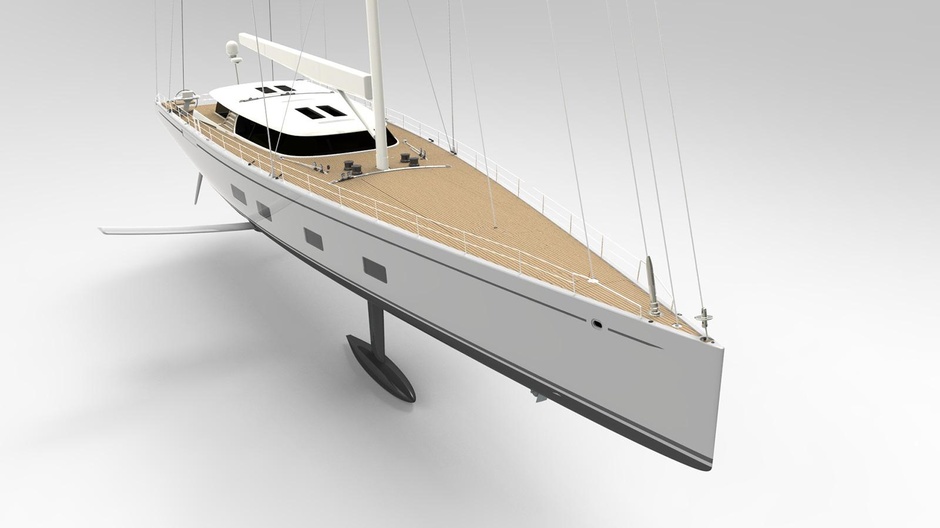 The naval architecture and exterior design of this composite sloop is designed by Farr Yacht Design. Together with the Baltic Yachts team, Lucio Micheletti will work on the interior design, who has also participated in the design of the deck and exterior lines of the vessel. The project will be managed by Mattia Belleri.
The yacht can accommodate eight passengers. The four guest cabins will be furnished with an owner's suite located at midships. Starting from the deckhouse roof, a long bimini top will extend over the cockpit to provide shade on deck for pleasant outdoor relaxation. The hardtop is complemented by windows that can be lowered at the press of a button, offering additional shade from the sun.
In addition to the luxurious and upscale interiors, the Baltic 142 Custom will feature a host of innovative sailing technologies.
A key equipment element will be the Dynamic Stability System. It has been developed in cooperation with the company that has produced a new racing boat for the famous yachtsman Sir Ben Ainslie. The system includes a side wing that extends 9 meters.
Roland Casslin, head of research and development at Baltic Yachts, explains:
«The foil will be powered by four sets of 25 composite roller bearings encased in titanium cassettes. When the foil is extended, the outer cassettes carry an upward load; the inner cassettes carry a downward load».
This system had previously been tested on small boats but will be used for the first time on large sailing superyachts. Many people contributed to the development of this innovation. Among them are composite manufacturing expert Gurit and also the French shipyard Infiniti Performance Yachts.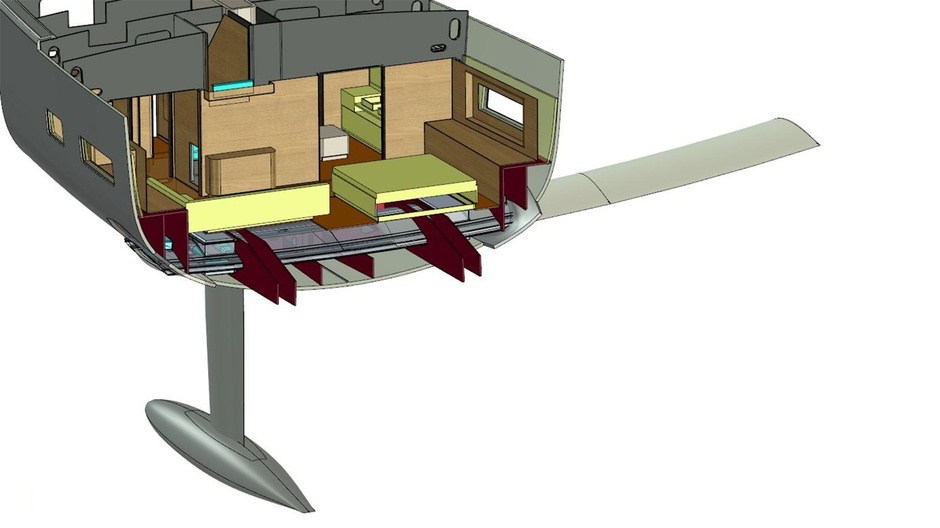 The retractable foil is expected to increase maximum speed by 5-20%, depending on conditions. The square-top mainsail, mast and rigging from Rondal will also contribute to the high performance of the Baltic 142 Custom. Other important features of the new yacht include a Visedo/Cummins diesel-electric propulsion system, a 9m beam and a lifting keel that reduces the draft from 6.5m to 3.8m.
Other projects currently under development by the renowned Finnish shipyard include the 34.14-metre yacht Baltic 112 Custom, which is scheduled to launch in 2019.